VietNamNet Bridge - "Vietnam needs to take full advantage of ODA (official development assistance) provided by developed countries" was the reply to a question about whether the country should become choosier in receiving ODA and turning down some ODA sources.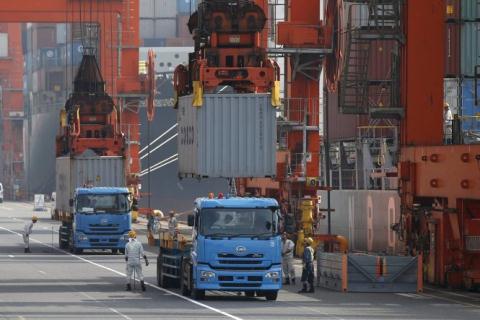 In principle, Vietnam would have the right to choose ODA providers if there are many donors. However, Nguyen Tri Hieu, a renowned economist, commented that in the current conditions, Vietnam should welcome financial assistance from all sources.
The question about whether Vietnam, as an ODA receiver, should haggle with ODA providers about the conditions for funding was raised after a National Assembly Deputy suggested the government refuse ODA from China.
Dinh Trong Thinh from the Finance Academy noted that ODA globally in the last five years has been 'below expectations'. 
IMF (the International Monetary Fund) and WB (the World Bank) have asked developed countries to reserve one percent of GDP to support developing countries.
However, the figure is just 0.2-0.22 percent.
Nguyen Thanh Do, former director of the Ministry of Finance's Debt Management and External Finance Department, did not give the direct answer 'yes' or 'no' to the question, but commented that competition exists among developing countries like Vietnam to obtain assistance from developed economies.
"You need to use ODA well so as to get ODA," Do said, commenting that it is developed countries which decide whom they will provide loans, while borrowers are not in the right position to choose the donors.
Nguyen Viet Khoi from the Hanoi National University also said poor countries should not be too choosy about ODA, though he said borrowers should be warned against loss caused by exchange rate fluctuations.
Meanwhile, Thinh commented that in general, the conditions set by the donors are 'acceptable'.
According to Thinh, it does not take much time to negotiate ODA with Japan, because the requirements set by Japan are mostly related to the use of Japanese equipment and contractors. 
Regarding the ODA from Japan, information sources all have reported that despite the economic slowdown, Japan will still maintain high ODA commitments for Vietnam.
"Vietnam tops the list of Japan's ODA recipients. Japan attaches much importance to the cooperation with Vietnam because this brings benefits to both parties," Do said.
Japanese Shinzo Abe, at the meeting with Vietnamese Prime Minister Nguyen Tan Dung on the sidelines of the 27th ASEAN Summit in Kuala Lumpur on November 20, announced the Japanese government's decision to provide ODA worth 172 billion yen to three projects in Vietnam, including a railway project in HCM City, a thermal power plant in Thai Binh and a water environment improvement project in HCM City.
Dat Viet