VietNamNet Bridge - Vietnam's membership in the Trans-Pacific Partnership Agreement (TPP) is expected to create strong foreign investment inflows into the country and result in business expansion. Learning from other vibrant economic centers in the region, new forms of office premise leasing have appeared in Vietnam's major cities to satisfy the high expectations of tenants.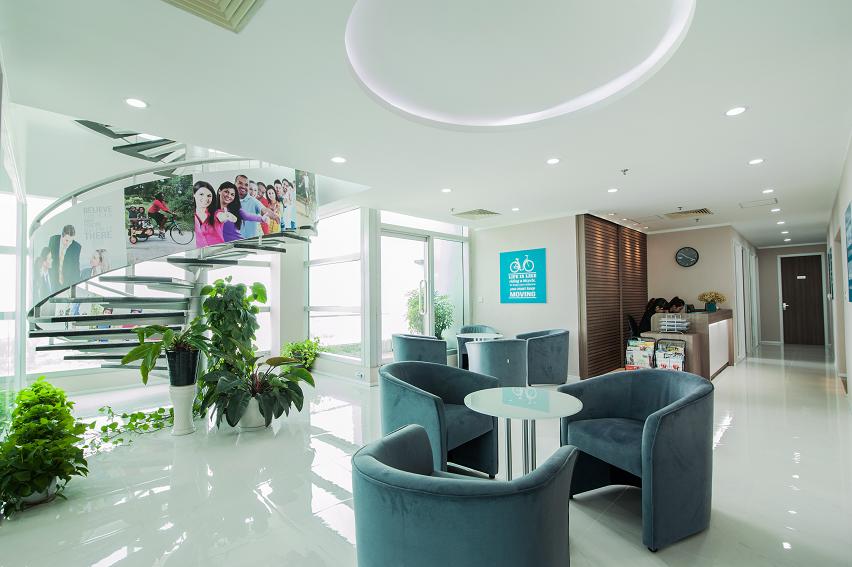 After three months, Mr. Tran Minh Hung, who works for an American investment fund, could not complete assignment from his boss to find a suitable office for five people in Hanoi.
The requirements were for Grade A premises, located in the city center, of a suitable size and with ready facilities.
Hung visited several places to view the premises offered, but they were either too large (lessors requiring a minimum take-up space), management was poor or the surrounding area was unsuitable.
Being a modern and nimble company, it did not wish to incur substantial costs in fitting out and furnishing an office space. However, being in the financial industry, their office space had to be in line with international standards and, above all, had to provide a conducive and professional working environment. He has now found a suitable space that fulfills his requirements.
As the sales representative of a Japanese pharmaceutical company, Mr. Hoang Ha had to deal with a different set of problems.
His work requires him to spend much of his time on meeting partners out in various locations, and conducting research on the operations of distribution companies throughout the country.    However, he still needed an office space, partly to meet the legal requirement for a registered business address, but also as a work space when he is not out in the field, and occasionally to meetlocal partners and representatives from his head office.
The traditional office model with a receptionist, administrator and cleaner and not-so-regularly used meeting room, would, however, incur substantial fixed costs, in terms of rental and maintenance, as well the investment cost on the initial infrastructure set-up costs including renovation and office equipment…which, when he needs to move or he needs to return the premises to the lessor, would be "lost" costs. We therefore provided him with an office structure that was the ideal solution for him.
Many foreign investors when entering the Vietnam market often establish representative offices with only 2-3 employees, primarily aiming to explore the market. These employees also usually spend a substantial amount of time out of the office.
In the fast-paced business environment, businesses need to be able to expand their companies including office premises and facilities, in times of growth, and yet have the flexibility to cut back if required to reduce their business costs.
A serviced office provides such flexibility and businesses can avoid the risk of being caught in long term leases, as well as the cost and effort of expanding or reducing the size and scope of their office premises. This frees up management time and funds that can be better spent on growing the business.
In terms of costs, while at first glance, the traditional rental office space provides a sense of lower costs as compared to serviced offices based on the rates calculated per square metre, tenants in service offices do not have to pay for common areas, reception, air conditioning and cleaning costs and more importantly the costs of fitting out, furnishing and equipping the office (as well as the maintenance costs).
There is also no need to incur time and costs to return the office space to its original condition (a common requirement in traditional office leases). Taking all this into account, businesses may find it more efficient and economical to take space in a serviced office.
Smart choice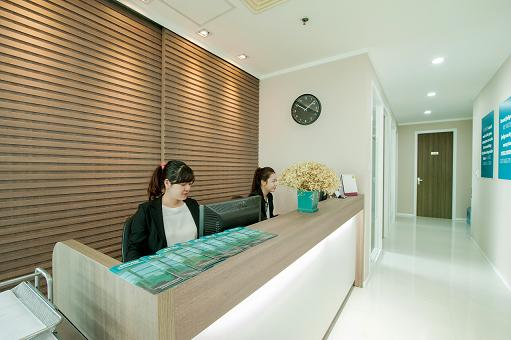 Skyline Serviced Offices provides a modern serviced office concept to businesses and an excellent solution to business concerns on the leasing of space.
Located on the top floors of Prime Centre, an international standard office building, located in the heart of Hanoi, Skyline provides different office spaces with areas ranging from 8 to 30sqm with a capacity of 1-8pax per room.
All offices have high ceilings of 2.8m and are elegantly designed with full office equipment service including photocopiers, and information technology solutions such as internet-phone and high-speed internet connection.
Skyline is also equipped with a modern video conferencing system which allows customers to connect with partners in every corner in the world.
The modern design and layout of Skyline's offices, with glass walls, gives a magnificent view of Hanoi's skyline including the scenic Thien Quang Lake in front of the building.
There is an ancient belief that being sited near a pristine body of water brings good fortune and the fact that Prime Centre itself, as an office building, has always had almost full occupancy since commencement of business gives some substance to this belief.
Skyline is designed with careful reference to the modern international intelligent office. Well-thought out features such as potted green plants, high ceilings and the spacious layout create a professional, yet calm environment which allows optimization of work performance and minimization of stress.
Special corners, with a view of the lake, allow for relaxing moments over lunch or informal discussions. Skyline also has facilities for refreshments and light meals to be prepared to serve the needs of people working here.
Apart from office space, Skyline also offers work stations based on per hour/day/week for those who need temporary working space over a short period of time.
Extrapolating the business trends into the near future, it is expected that the need for Grade A serviced offices at the city centre with flexibility in leasing terms will increase rapidly, with modern businesses preferring a flexible concept compared to the traditional office space.
In this respect, modern serviced offices are getting more popular in developed economic hubs around the world, including Vietnam. Skyline is the efficient model available in Hanoi, to serve your needs.
In line with the trend of increasingly dynamic and mobile businesses, many companies choose a virtual office in Hanoi in order to save costs yet still have a perfect office in the eye of partners and customers.
With Skyline's different packages for virtual offices, customers can choose to have a prestigious office address, forwarding phone system, board room and workstations to fit any need, with price range from as low as VND700,000/month.
Apart from having a business address in the centre of Hanoi, customers can also have a high standard office for formal occasions such as official contract signings and meeting with partners including videoconferencing calls with international partners at hourly charge.
All administrative needs are taken care of so that customers can concentrate 100% on their core businesses and achieve a higher level of efficiency and success.
Phong Vu