VietNamNet Bridge - International institutions agree that Vietnam's economy is recovering strongly while seeing a bright outlook for its continued growth.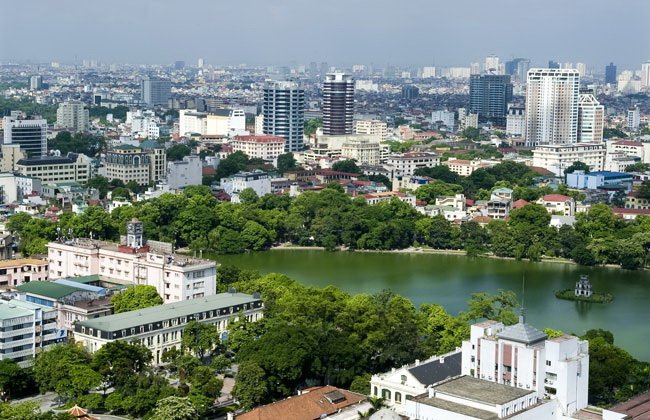 ANZ's Vietnam Economic Update November 2015, the report released on November 4, hailed Vietnam as a rare light amid the gloom in most emerging markets.
While the Chinese economy is believed to see a slowdown in 2016-2017 and the US economy is predicted to go more slowly than expected, the VIP (Vietnam – India – the Philippines) economy, would still obtain high growth rates, according to Glenn B. Maguire from ANZ.
The economist noted that while Asia will bear negative impact by world events, VIP economies would be unhurt.
Vietnam has gained impressive economic achievements, including strong import/export activities. Vietnam has been quickly diversifying its export items. Besides advantageous goods such as textiles and garments, crude oil and seafood, its export turnover from mobile phones and computers is on the rise with higher technological value.
The diversification has strengthened the resilience of the economy and helped overcome economic shocks, the ANZ's report comments.
Regarding monetary policy, Vietnam can protect its import/export growth thanks to a stable dong, while Thai, Malaysian and Indonesian currencies have all become weaker.
As Vietnam has gained 6.5 percent growth rate so far this year, higher than predicted, ANZ has decided to raise its forecast GDP growth rate for Vietnam to 6.8 percent for 2015 and 6.9 percent for 2016 from the previously forecast rates of 6.5 and 6.5 percent.
Vietnam is believed to obtain a 7 percent GDP growth rate in 2017, or even higher, 7.5 percent, and higher by one percent than China in the year.
ADB, in its report released in late September, upgraded the forecasted GDP growth rate for Vietnam to 6.5 percent for 2015 and 6.6 percent for 2016. Prior to that, in the first quarter of 2015, it predicted the 6.1 percent and 6.2 percent for 2015 and 2016, respectively.
The Financial Times on September 22 commented that Vietnam's economy has entered the recovery period, listing Vietnam among a few emerging economies which can maintain the growth rates. 
Vietnam is also one of the few countries which have two-digit export growth rates thanks to the positive impact from the free trade agreements (FTAs) with large markets such as the EU, Japan and the US.
Only French Natixis offers lower assessment about Vietnam's economy than other institutions as its researchers admitted.
"Vietnam: May be underrated, but structurally shaky", the institution's report released on November 2, comments that Vietnam's economy is built on a shaky foundation. 
Despite reforms, the banking sector still gives priority to provide loans to state-owned enterprises, while small and medium enterprises still face barriers in approaching official credit.
Kim Chi