VietNamNet Bridge - Many resort projects have restarted after a long four-year period and interruption amid the strong recovery of the national economy and the new law allowing foreigners to own houses in Vietnam taking effect on July 1.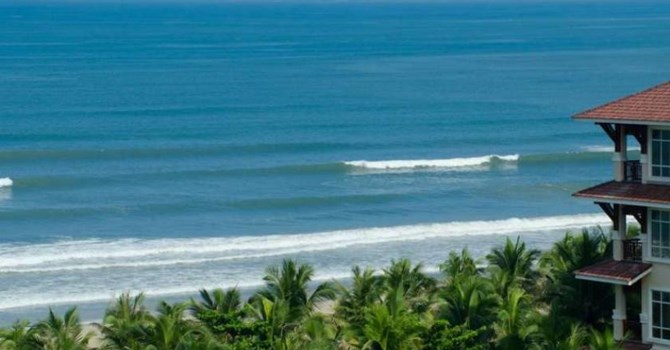 Nguyen Dinh Trung, chair of Hung Thinh Real Estate Company, believes that the decision to allow foreigners to buy houses in Vietnam has helped.
Real estate developers have resumed projects in Nha Trang, Da Nang, Phu Quoc and Phan Thiet.
On Phu Quoc Island in the south, two 5-star resorts, Salinda Premium Resort & Spa of Salinda Group and Vinpearl Premium Resort & Spa of Vingroup, kicked off in late 2014.
The construction of 4-star Novotel Phu Quoc Resort with 406 high-end rooms and 40 bungalows, developed by CEO Group, the 5-star hotel Crowne Plaza Phu Quoc with 400 rooms by BIM Group and Sunset  Sanato Premium complex by Chin Chin Nui Company also has started, expected to be completed by 2015-2016.
M.I.K.'s high-end resort Sol House on Phu Quoc Island is scheduled to go on the market by early 2016. Nam Cuong Group is moving ahead with its hotel-resort project capitalized at VND3.2 trillion.
Phu Quoc appears to be a new destination point for investors. Multi-million dollar villas have arisen on Phu Quoc Island, and the land fund for project development is now fully taken.
In the central region, the market has also warmed up again with the appearance of big names such as Diamond Bay City in Nha Trang City developed by Hoan Cau Group, Stellar Hotel and Residences by Song Da Nha Trang Group, FLC Samson Golf Links & Resorts in Thanh Hoa province by FLC, Ocean View Villa & Resort by Nha Be Binh Thuan Tourism Company and Viet An Hoa Real Estate.
However, Trung said the market segment would only see a boom this year-end or early next year, not in the immediate time, because it would depend on the economic recovery.
BizLive, a financial website, quoted experts as saying that 2015 would be a busy year for the real estate market, especially the high-end real estate market segment.
Tran Ngoc Quang, secretary general of the Vietnam Real Estate Association, noted that it is now the right time for buyers to buy houses and for investors to grab opportunities to profit with high-end projects.
The US-based consultancy group BCG predicted that Vietnam would have 33 million middle-class people by 2020, nearly three times the number in 2012, which means that more and more Vietnamese can afford high-end coastal resorts, priced at between $250,000 and $1 million a villa.
DNSG