VietNamNet Bridge - The US is moving a great deal of outward investment to Vietnam. The US Intel Group, for example, plans to relocate its production line worth $1 billion from Costa Rica to Vietnam.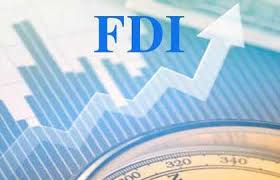 Do Nhat Hoang, Director of the Foreign Investment Agency (FIA), noted that he can see a new investment wave from the US.
Vietnamese analysts, who noted that US capital has been flowing to Vietnam in recent years, said the capital was heading to many business sectors, from real estate to heavy industries and consumer goods.
Bui Ngoc Son, MA, said the US would be the Number 1 foreign investor in Vietnam for both geopolitical and business reasons within one to three years.
The strong rise of China is an important reason that US investors were going to Vietnam. 
China, with its expansion strategy, will be a strong rival to both the US and Europe.
If the Chinese march towards the north, it will meet Russia. If it goes to the west, it will meet India, while Japan and South Korea are awaiting in the east. As such, going across Vietnam is the easiest path for China. 
According to Son, the US is hurrying to Vietnam for two reasons. First, the US wants to impede China's implementation of its geopolitical expansion strategy and China's strategy to popularize its goods all over the globe. 
Second, from an economic perspective, Asia is a very dynamic region. The country has great advantages that any long-term investor would highly appreciate – natural resources, a cheap labor force and political certainty.
Moreover, Vietnam is negotiating for the Trans Pacific Partnership (TPP) Agreement, which means that in the future, the TPP membership status would give it great opportunities to develop imports and exports. 
Investors in Vietnam can make products at lower costs and enjoy tariff preferences.
Vietnam is also an attractive market for US manufacturers. As Vietnamese living standards have improved, they spend more money on goods, including luxury imports.
Son said the US has also chosen Vietnam because of the uncertainties in Europe and the depreciation of the Japanese yen.
The depreciation has encouraged Japanese investors to make investments in their domestic market instead of outward investment. It is costly for Europe and Japan to invest in Vietnam now.
However, some Vietnamese analysts said they were not sure if Vietnam could grab the opportunity of increased US investment. If so, it would be able to develop stronger, but if not, it would continue having to sell natural resources and become more dependent on foreign economies.
Thanh Mai