VietNamNet Bridge – Economic expert Pham Chi Lan has called on authorities to focus on developing supporting industries and improving skills of workers as a new approach to entice foreign investors rather than resorting to land and tax incentives.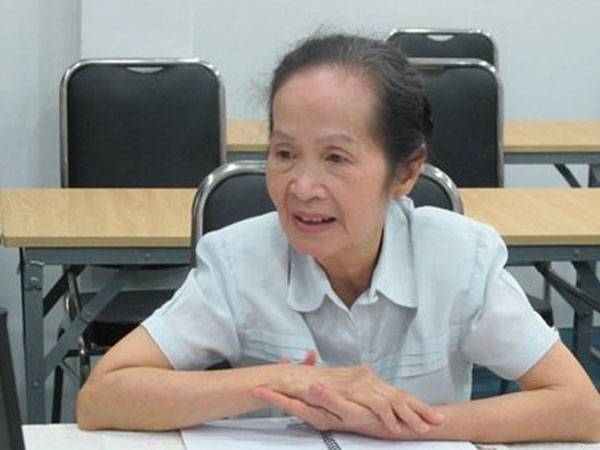 Economic expert Pham Chi Lan speaks at a roundtable in HCMC last Tuesday 
The new approach should be adopted by both central and local authorities, Lan told a roundtable organized by the Business Studies and Assistance Center (BSA) in HCMC last Tuesday. Land and tax incentives for foreign investors are no longer a magic wand as this will give rise to discrimination against local businesses. Lan calculated it takes two years on average for foreign direct investment (FDI) projects to complete procedures and come into operation. This is long enough for localities to develop human resources to meet recruitment criteria of employers.
Regarding investments in supporting industries, Lan said the Ministry of Industry and Trade has tried to look for investors but the result is far below expectations as investors are not sure whether FDI enterprises will buy their products or not.
Lan suggested authorities pay more attention to young entrepreneurs who have a desire for renovation by providing them with financial support policies.
According to Lan, Vietnam used to miss opportunities to become an automobile assembly hub in the region. Japanese carmakers chose Vietnam for auto assembly before Thailand but the government of Thailand rolled out a red carpet to Japanese investors by developing supporting industries. Thailand's auto industry has grown by leaps and bounds.
"Japanese carmakers are relocating their production lines for luxury cars to Thailand and new supporting industries will be established to support them," Lan said.
She noted foreign companies would move their old production lines for supporting industries from Thailand to Vietnam, Laos, Cambodia and Myanmar to enjoy lower labor cost but more incentives.
"Vietnam is always ranked after China or Thailand when foreign investors adopt a China-plus-one or Thailand-plus-one strategy. We should be determined to develop supporting industries if we do not want to miss opportunities," Lan said.
Lan quoted sources from Japanese companies as saying that a major carmaker needs an average of 3,000 parts suppliers and stressed that this is a big opportunity for supporting industries in Vietnam.
However, local parts suppliers will have to compete fiercely with FDI counterparts that are strong in capital, technology and experience. Foreign-invested companies are also offered many incentives.
Lan pointed out that of the 95% local content of Honda motorcycles made in Vietnam, 85% of the parts are supplied by Japanese-invested companies and the remaining 15% by Vietnamese suppliers.   
Vietnam and South Korea signed a bilateral free trade agreement earlier this month and Korea has committed to transferring technology in 300 supporting industries to Vietnam. This will be a great opportunity for Vietnam if the country can make the most of it.
SGT