VietNamNet Bridge – Although economic restructuring has been recognised as a vital task, the process remains slow and requires greater efforts for a more comprehensive outcome, according to experts.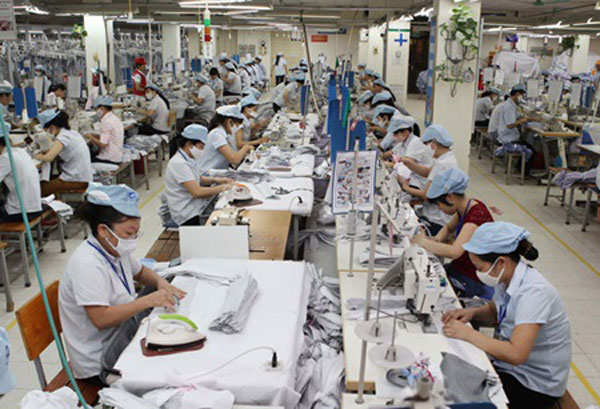 Workers at a factory of Garment 10 Corporation - Joint Stock Company, a member of the Viet Nam National Textile and Garment Group (Vinatex). The economic restructuring process in Viet Nam had been progressing at a slow pace. 
The Director of Central Institute for Economic Management (CIEM), Nguyen Dinh Cung, noted at a conference on Thursday that the economic restructuring process in Viet Nam had been progressing at a slow pace.
At the conference on the monitoring and evaluation of the implementation of the master plan for economic restructuring, many economists agreed with Cung. The conference was organised by the institute within the framework of the Restructuring for a Competitive Viet Nam project.
Economists Luu Bich Ho remarked that even after three years, the process remained far from substantial restructuring.
CIEM's former director Le Xuan Ba said that Viet Nam should accept low growth rates, between four and five per cent, in the short term to gain higher growth rates of eight to 10 per cent in the medium term.
According to Nguyen Tu Anh of CIEM, the restructuring process during 2011-14 posted achievements including a stable macro economy and improved business environment and productivity.
However, Anh pointed out, the public restructuring failed to focus on measures to enhance investment efficiency, while the privatisation of State-owned enterprises and resolution of bad debts were below expectations.
Rapid rise in public debt remained a threat to macro-economic stability, according to CIEM.
Experts at the conference stressed that greater efforts were needed to implement the economic restructuring comprehensively and thoroughly.
Viet Nam has been pursuing economic reforms with its focus on three pillars, namely public investment, State-owned enterprises, and the banking system, in combination with a shift in the national growth model.
Source: VNS