VietNamNet Bridge - Vietnam has become a significant site for factories of Samsung, Intel, Microsoft (Nokia) and a number of manufacturers of clothing and footwear. Many multinational companies are about to move their production bases from China to Vietnam. Should Vietnam go in this direction and become the workshop of the region and the world? Can this also bring about bad consequences, as it has happened elsewhere?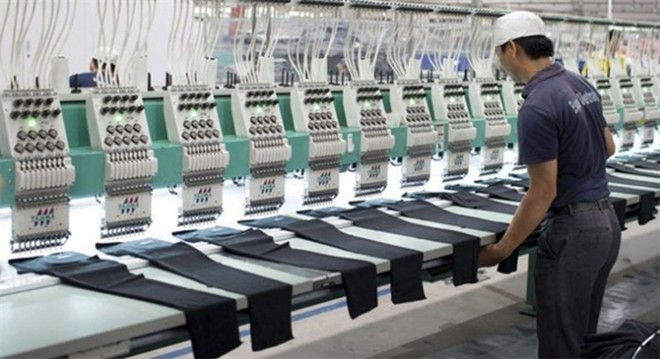 Let's look at ourselves (rather than our wishes) to get satisfactory answers.
In terms of regional and international level, from past to present, Vietnam has not manufactured any famous brands. From this starting point, Vietnam should be modest and realistic.
It must be admitted that Vietnam's economic picture is not too gray, especially when it is compared with some neighboring countries like the Philippines, Myanmar, and even Thailand. And it is true that some foreign companies (of Japan, South Korea, ...) are transferring their investment from China to Vietnam because the labor cost in China is increasing and China is raising more difficulties for foreign companies (which they think they do not need them as before).
What should Vietnam do? The first is mak more open and reasonable investment rules. The second is to resolve labor-associated issues that seem to occur more and more.
It is good if foreign companies bring their manufacturing facilities to Vietnam because it will, first of all, create a lot of jobs for Vietnamese people, even though these jobs can be simple with not much added value.
However, how can we ask workers who have just left the countryside to go to industrial parks to do work of high value? That's unrealistic. When they have jobs, their families will be able to afford their children's education and training to do these jobs at a higher value.
When becoming the factory of the region and the world, Vietnam should have accompanying services, from providing accessories to logistics and financial services.
This will create more jobs and business opportunities for other organizations, and help increase skills and qualifications of employees to step up to the higher steps of the value chain.
And probably from this environment, Vietnam will have domestic capitalists who have products and services of high value and have influence in the region and even the world. But this requires a lot of effort from workers, businesses and the State.
Is it good or bad when when Vietnam becomes a workshop of the region and the world? It entirely depends on Vietnam and its choices.
If Vietnam becomes the factory of the world and has good policies, multinational companies may transfer the stages of high value (marketing, design, research and development ...) to Vietnam.
It is reported that Samsung is building such a center in Hanoi with nearly 4,000 employees. If 50% of the employees are Vietnamese, it will be a very important step. But can Vietnam supply such a number of experts?
If the central and local governments have good policies on human resources, education and training and create a comfortable environment, it is good if Vietnam becomes a factory of the world.
Otherwise, Vietnam will only create conditions for the manufacturing of products that assume energy or those that pollute the environment.
If so, the results are worrisome because when the preferential period is over or when labor costs increase, foreign companies will leave.
TBKTSG