VietNamNet Bridge – The head of Hoang Anh Gia Lai Group, Doan Nguyen Duc, was the first who invested in agriculture and had great success. Many other big bosses have followed Duc by pouring money into this field.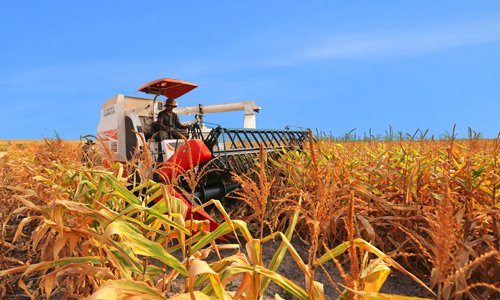 In 2008 when Duc began planting more than 150,000 hectares of rubber in Attapeu (Laos), the real estate was very hot. At that time, many people doubted the effectiveness of Duc's strategy and questioned why Duc did not invest in real estate like others.
Four years later, in 2012, Duc invested in planting sugarcanes and processing sugar as sugar mills in Vietnam operated at a loss and sugarcane growers could not find outlets. People again doubted the success of Duc's "odd" investment strategy.
Last April Duc implemented a 5,000 hectare maize project in Laos.
After six years since he began investing in agriculture, Duc now owns 46,000 hectares of rubber, 10,000 hectares of sugar cane and 6,000 hectares of corn in Vietnam, Laos, Cambodia and Myanmar.
But he did not stop there. Last June Duc contributed more than VND6.3 trillion with two partners to raise 236,000 cows in Laos.
Duc's investment policy has shown good results.
According to financial statements of HAGL, revenue from the sale of sugar contributed the most to the group's total turnover last year, with over 1.04 trillion, up 24% compared with 2013. In the same year, revenue from the sale of corn also reached VND204 billion.
In particular, this February Duc sold more than 50% of the Myanmar Center project to have capital for raising cows. He also stated that cow breeding would be a super-profitable business and a key investment area of HAGL in the coming years.
Not only sugar cane, corn and cows brought profits for HAGL, but more than 460,000 hectares of rubber (including 5,000 ha that begin yield product) are expected to bring about trillions dong for HAGL each year.
Other investors
Recently some businesses have implemented big agricultural projects at home, including a cow breeding project of Duc Long Gia Lai Group, the Kobe cow and sugarcane projects of former president of Sacombank, Dang Van Thanh, and the cow farm project of TH True Milk's boss Thai Huong.
Most recently, the boss of Hoa Phat Group Tran Dinh Long poured VND300 billion (nearly $15 million) into the animal feed production chain.
After that Vietnam's first dollar billionaire,  Pham Nhat Vuong – Vingroup's boss – proposed to invest in a large-scale agricultural project in Quang Ninh province, to produce organic and safe vegetable and fruits for the domestic market and for export.
Vuong's plan was formed after he met with Israeli agricultural experts. He said this is an area worthy of investment and did not hide the ambition to develop Vietnam's agriculture through this project.
Vingroup's proposal has been warmly welcomed by Quang Ninh province and the Ministry of Agriculture and Rural Development.
Dan Tri