VietNamNet Bridge – Foreign-invested textile and garment projects are no longer welcomed in many provinces in Vietnam because the gains they bring are smaller than the losses.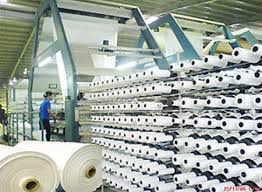 Nam Dinh provincial authorities reported that the locality has licensed foreign-invested 32 textile and garment projects. Of the four Chinese-invested projects licensed recently, two are in textile and dyeing, registered by Thien Nam Sunrise and Yulun Vietnam.
Deputy director of the Nam Dinh provincial Planning and Investment Department, Do Ngoc Hoa, said the other Chinese enterprises, Luenthai and Sanshui Jialida, teaming up with Vietnamese Vinatex, are moving ahead with a $400 million project on developing Rang Dong, an industrial park reserved for textile and garment companies.
However, while textile and garment projects are welcomed in Nam Dinh, they are being turned away in other provinces.
Ba Ria – Vung Tau, Dong Nai and Binh Duong provinces in the south and Hai Duong province in the north have been restricting projects in the field.
Some sources said other provinces are considering adding textile and garment to the list of conditional business fields.
Bo Ngoc Thu, director of the Dong Nai provincial Planning and Investment Department, said textile and garment projects would only be licensed if they are located in industrial zones and the investors pledge to satisfy requirements on waste water treatment.
Meanwhile, Mai Hung Dung, director of Binh Duong Planning and Investment Department, said there is no textile and dyeing factory in Binh Duong. There are only garment factories.
"The added value that textile and garment projects can bring to the locality is smaller than the losses they cause to the environment," Dung noted.
Hai Duong is the latest province which has "reconsidered" textile and garment projects.
The provincial authorities have decided to temporarily stopped trying to attract foreign direct investment to six business fields, including textiles and garments.
Meanwhile, the provincial authorities have called for investments in 41 projects in important business fields. These include six projects in industries and construction, two in transport services and seven in healthcare and education.
An analyst noted that Vietnam has indeed become choosier when licensing foreign-invested projects.
There is a growing tendency for rich provinces to say 'no' to projects in labor- intensive and low-added value industries like textiles and garments.
He said foreign investors were rushing to set up textile and garment factories in Vietnam in anticipation of free trade agreements of which Vietnam is a member.
Pham Chi Lan, a renowned economist, said high levels of investment in textile and garment factories would lead to oversupply and negative consequences.
Thanh Mai