VietNamNet Bridge – Online payments now account for only 5-10 percent of total trading value in e-commerce, while payments in cash-on-delivery account for 90-95 percent.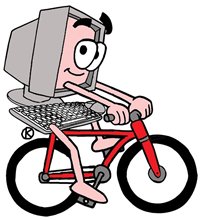 Luong Duy Hoai, general director of Giao Hang Nhanh Service JSC, up to 95 percent of customers buying goods online want to make payments in cash on delivery.
Online distributors, from big e-commerce businesses to small online shops, need professional forwarders who can deliver products to customers' orders and get payments.
Dozens of COD service providers, mostly small companies, are located in Hanoi, HCM City and Da Nang.
The market has become so attractive that it has attracted big players in the forwarding sector, such as VNPost, Viettel Post and Kerry TTC.
Hoang Quoc Anh, CEO of Viettel Post, said the firm has improved logistics services for e-commerce after realizing that the number of online customers had risen sharply by 40 percent.
Anh said it was now the right time for Viettel Post to make major investments in warehousing and forwarding staff to prepare for e-commerce development.
Viettel Post's service covers nearly all the cities and provinces throughout the country.
VNPost, which mostly provided postal services in the past, has also jumped on the bandwagon, developing the business division specifically serving e-commerce.
With VNPost, online buyers can pay cash at post offices or pay VNPost's workers to deliver at their homes.
There is a wide range of clients for forwarding companies to serve, analysts said. While postal companies mostly target sale websites and e-commerce trading floors, Song Binh Company, the exclusive agent of FedEx Vietnam only provides COD service to big e-commerce players like Sendo, Zalora and Deca.
The analysts, while noting there are dozens of COD service providers already in the market, believe that the market is still large enough for more service providers. As e-commerce has developed rapidly, more COD service providers will be needed.
In general, COD firms take orders directly from e-commerce firms. However, they can also take orders from third parties.
Shipchung.vn and Nhanh.vn are known as intermediate forwarding portals, which receive COD orders from e-commerce firms and then forward the orders to forwarding companies such as Viettel Post, giaohangnhanh and EMS.
Shipchung.vn, which was up two years ago, now works with eight forwarding service providers capable of delivering goods throughout the country.
Nhanh.vn now also cooperates with many forwarding companies to provide services, while in the past it mostly served transactions made on he online vatgia.com trading floor.
Mai Thanh