VietNamNet Bridge – Many economic experts have supported the proposal to issue Vietnam's bonds in Japanese yen in the Japanese market.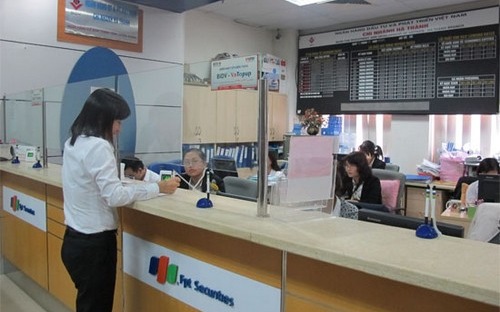 The managers of Japanese SMBC Nikko Securities Company, who several days ago met with with the leaders of the Ministry of Finance (MOF), said the JBIC (Japan Bank for International Cooperation) is willing to help Vietnam issue bonds in yen in Japan.
MOF is reportedly creating a roadmap on approaching the international capital market and is looking forward for assistance from Japan to issue Vietnam's government bonds in the international market.
Cao Sy Kiem, former governor of the State Bank, a renowned economist, said it was a reasonable idea because yen, like the US dollar or euro, is a convertible currency.
In principle, Vietnam would have greater advantages when issuing bonds in markets where it has a high credit rating, because this would help mobilize capital successfully at reasonable interest rates.
"The conditions in Japan are relatively good, while Vietnam-Japan trade has been going smoothly. Both countries give high credit ratings to each other," Kiem noted, adding that there would be no problems issuing bonds in yen.
Bui Ngoc Son, MA, from the Institute for the World Economics and Politics, said that seeking capital in the international market, including Japan, is within the framework of the national program.
There are several questions Vietnam needs to answer when considering issuing bonds in foreign currencies: Are the currencies hard and convertible? What is the current status of the currencies?
As for the first question, the yen can satisfy requirements. The second, according to Son, is worth careful consideration, because if the yen becomes stronger in the future, Vietnam would suffer if it sells dollars to buy yen for debt payments.
Son noted that if Vietnam can issue government bonds in the international market at reasonable interest rates, this means that international investors have confidence in Vietnam's economy and its solvency.
An analyst noted that Vietnam has never issued bonds in Japanese yen, but it has borrowed in yen many times, including loans from official development assistance (ODA).
The Pha Lai thermopower plant, a borrower, reportedly took a huge loss and made big profits because of yen fluctuations.
Kiem noted that if Vietnam issues bonds in Japanese yen in Japan, it would have better conditions buying materials and doing trade with Japan.
When asked about the public debt situation once Vietnam issues international bonds in Japanese yen, Kiem said that if Vietnam uses the loans effectively, the loans would serve as a driving force, not a burden, for the national economy.
Dat Viet