VietNamNet Bridge – It is estimated that nearly 1,000 inspection tours to commercial banks are conducted every year. However, the majority of the inspectors' reports have never been made public.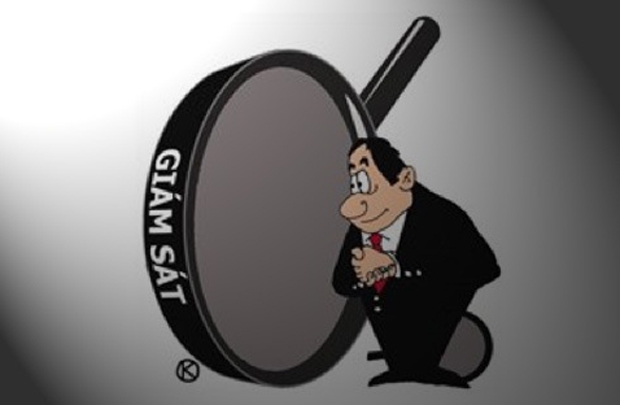 Ha Van Tham, a former chairman of the privately run Ocean Bank, was taken into custody late last week on suspicion for fraud in lending. Prior to that, the State Bank of Vietnam released a decision to suspend Tham from his post as the bank's chair.
This was one of the very few cases related to banking fraud that was made public by the central bank and investigative agencies. And in this case, there was not much information about Tham and the fraud he committed.
The State Bank only said that Tham must be personally responsible for the serious violations of the laws, but it did not clarify what kinds of violations he had made.
Therefore, no one can say for sure how Tham will be punished. Local newspapers just quote their sources as saying that the banker may be in custody for four months for further investigations.
An analyst noted that the State Bank's Inspection Agency usually does not turn up before the public to report about fraud cases they have discovered.
Recently, only after a National Assembly Deputy inquired did the Governor of the State Bank Nguyen Van Binh reveal that inspection activities were carried out regularly, and that they had helped discover violations committed by high-ranking managers of the Vietnam Construction Bank (VNCB).
One year ago, Nguyen Duc Kien, one of the most influential businessmen in Vietnam, was arrested on accusations related to violations of the credit laws. In May 2014, the case was sent to court. However, at the trial, the representative of the State Bank of Vietnam refused to show the inspectors' documents related to the Asia Commercial Bank (ACB).
The representative said they were confidential documents which could not be made public because the information could cause serious negative consequences.
The current law on information exposure allows individuals and agencies to refuse to provide confidential documents.
However, the newly promulgated government Decree No 26 stipulates that the inspectors' conclusions must be made public, except for those that are listed as state confidential documents and those that are considered "delicate matters" which may affect the operations of those who were being inspected.
Thoi bao Kinh te Vietnam, after analyzing statistical figures, reported that nearly 1,000 inspection tours had been made every year in recent years.
In 2011-2012, inspections were made to clarify the "health" of weak credit institutions. State Bank's inspectors and four international auditing firms found weak points of the institutions in order to help the watchdog agency make further necessary decisions.
In 2013 alone, the State Bank conducted 978 inspections and 310 examination tours of commercial banks, made over 9,000 requests and released 129 decisions imposing fines on 118 institutions and individuals.
In 2014, as Chief Inspector Nguyen Huu Nghia said earlier this year, the inspectors will focus on the banks' credit quality and bad debts.
TBKTVN