VietNamNet Bridge – Vietnam is considering raising the luxury tax rate on tobacco products but it is still unclear how high the rate will be.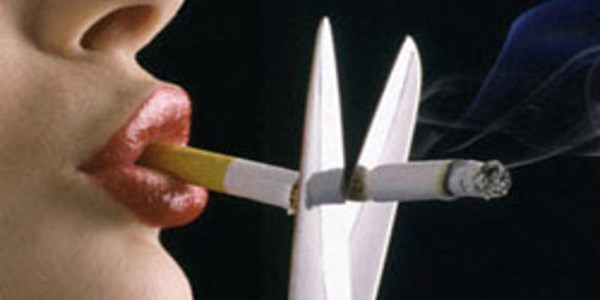 Since 2008, a 65 percent luxury tax has been applied. Relevant agencies believe that the tax rate has been unchanged for too long and now is the right time to increase the tax.
The Ministry of Finance has mapped out a two-stage plan for a luxury tax increase on tobacco, under which the tax rate will be raised from 65 percent to 70 percent in the first phase by 2016, and then to 75 percent by 2019.
However, the slight 10 percent tax increase is inconsequential if compared with the harm caused by tobacco and economic consequences, experts have said.
Pham Thi Hoang Anh, director of Health Bridge Canada in Vietnam, citing the World Bank's recommendation that taxation contributes 50-60 percent to the fight for tobacco consumption reduction, said it was necessary to increase the tax sharply to control tobacco sales.
According to the World Bank, if the tax rate increases leads to a 10 percent selling price increase, this would help reduce tobacco consumption by 7 percent in developing countries and 4 percent in developed countries.
In order to reduce tobacco consumption, the tax needs to account for two-thirds or four-fifths of the retail price. The ratio is only 40 percent in Vietnam currently.
Therefore, the slight tax increase initiated by MOF, according to Anh, will not help reduce consumption, and will only help increase state revenue at a "moderate level".
"The luxury tax on tobacco products must account for 70 percent of the retail prices. This should be applied to all kinds of products," Anh said.
"The 5 percent tax rate increase suggested by MOF is too modest, which has almost no significance," she said.
Phan Thi Hai, deputy chief secretariat of Vinacosh, agreed, saying that a tobacco prevention and control program was needed to "raise the luxury tax sharply so as to lower demand".
Experts believe the luxury tax rate should be increased from the current 65 percent to 105 percent by 2015, to 145 percent by 2019 and to 155 percent by 2020.
According to Vinacosh, if the tax rate increase is approved, the State will be able to get VND9.065 trillion more from tax collections in 2015 than in 2014, while the figure would triple by 2019 to VND27.491 trillion.
Anh emphasized that it is necessary to raise the luxury tax on tobacco as soon as possible.
"If a high tax increase is applied two or three years from now, it will be too late. Two or three years is a long time for Vietnamese youth to get addicted to tobacco," she said. "Meanwhile, the State will not be collecting a big sum of money from the tobacco tax."
Mai Chi