Fraser & Neave Dairy Investments Pte Ltd, owned by Thai billionaire Charoen Sirivadhanabhakdi, has tendered an offer to acquire an additional 15 million shares of Vietnam Dairy Products Joint Stock Company (Vinamilk).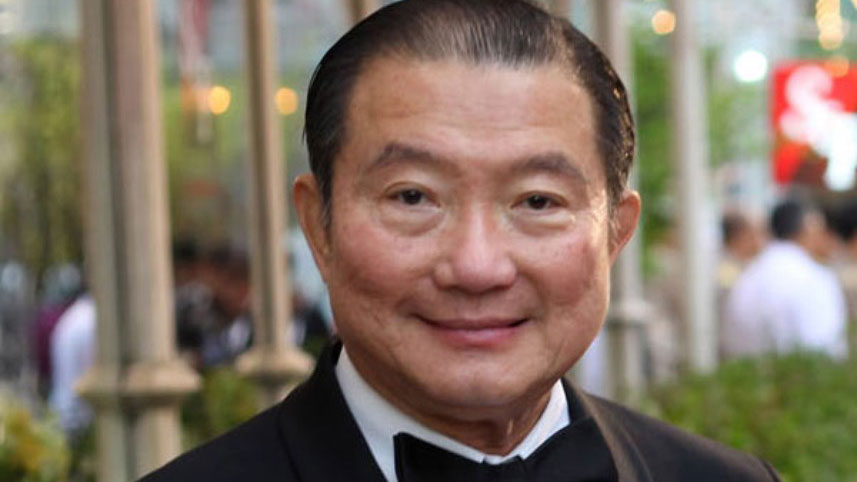 \
Thai billionaire Charoen Sirivadhanabhakdi.
The purchase, which will increase F&N's Vinamilk holdings from 9.54 to 11.04 per cent, is scheduled to be made from today (August 15) to September 13 through put through or off-exchange transactions.
It is believed that F&N Dairy Investment will buy shares from Dragon Capital, as three organisations related to Dragon Capital Group (Amersham Industries Limited, Vietnam Enterprise Investment Limited and Norges Bank) registered to sell 11.4 million VNM shares from yesterday (August 14) to September 12.
Dragon Capital Group is the biggest foreign shareholder of Vinamilk with total holdings of 30.6 million shares, worth around VND4.2 trillion (nearly US$200 million). The value of the share sale is estimated at almost VND1.6 trillion ($76 million).
Both F&N Dairy Investment and Dragon Capital have seats on Vinamilk's management board. Vinamilk's shares advanced 1.8 per cent yesterday to close at VND116,000 ($5.50) per share.
Based on this price, the amount that F&N Dairy Investment will spend for this purchase will be more than VND1.7 trillion ($80.6 million).
F&N Dairy Investment, based in Singapore, invested in Vinamilk since the dairy company was equitised. The company is owned by F&N (Fraser and Neave), one of the leading beverage and real estate businesses in Singapore.
In 2013, ThaiBev of Thai billionaire Charoen Sirivadhanabhakdi took a controlling stake in F&N.
F&N's purchase comes shortly after Berli Jucker, another company owned by Charoen Sirivadhanabhakdi, bought Metro Cash & Carry Vietnam for $655 million euros ($879 million).
VNS/VOV