VietNamNet Bridge – Whether it's for movies, books, music, art or software, the concept of intellectual property (IP) is seldom treated seriously in Vietnam. And in a market where copyright infringement has become alarmingly popular, legitimate content providers have a hard time scratching out an existence.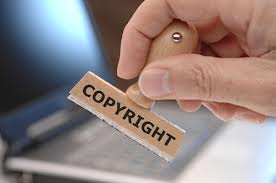 According to Dr. Le Thi Nam Giang of HCM City Law University, there are five licensed e-book distributors in Vietnam. By contrast, hundreds of websites provide pirated books for download free of charge. Their offerings are made under the pretense of exchanging knowledge in the community, with the common mantra of "information wants to be free". Their motives, however, are less than altruistic: the websites make profits through advertisements.
Similarly, according to Giang, a licensed film provider once attempted to make a go of it in Vietnam. But it could not compete with the 180 websites providing films free of charge, and ultimately shut its doors.
Laws only exist on paper
Two years ago, honest merchants were heartened when the Ministry of Culture, Sports and Tourism released a document jointly with the Ministry of Information and Communication. It stipulated that websites violating copyright law would be forced to stop their operation.
Since then, tens of thousands of violating websites have been brought into the world. Not one has yet been punished, let alone shuttered.
"You just need to type "truyen" (stories) on Google to see thousands of books available for free download," says Ha Than, CEO of Lac Viet, a prominent information technology firm.
Dong Phuoc Vinh, Director of the Youth E-book Company, which has operated for the last several years, said that e-book distributors in Vietnam cannot exist on the retail market. At present, his company is living on contracts it has with a telephone company to provide copyrighted books.
Vinh said legitimate e-book firms are caught in a vicious cycle. When copyrights cannot be protected, authors refuse to sign contracts with publishers, making it difficult for publishers to find high-quality products to launch to the market.
"E-book publishers have trouble not only in offering products, but also are subject to strict control by state agencies and have to compete with numerous copyright infringers," Vinh commented. "This is really a desperate situation for authentic e-book distributors," he added.
Technical solutions futile
E-book distributors have been trying every possible means to protect copyright, including technical solutions, even though it is inconvenient for readers.
However, the technical solutions are just like locks for honest people, while at the same time, it remains relatively easy for those with ill intent to break into the books to steal the content.
According to Dr. Hoang Le Minh, head of the Vietnam Software Technology and Digital Content Institute, controlling internet users through IP is no longer feasible.
"As the digital environment is getting more and more complex, Vietnam will need both technical and legal solutions to protect the copyright," Minh said."I think that it is necessary to set up a system at the national level to be in charge of supervising matters relating to copyright," he added.
Vinh from the Youth E-book Company also said that the solution of locking e-books technically is not enough to make him feel secure. He hopes legal solutions will be found to settle the current problems.
TBKTSG