VietNamNet Bridge – Visitors for the first time will see the lives and works of the Nguyen Dynasty emperors when visiting the center of the Hue Royal Citadel at Hue Festival 2014.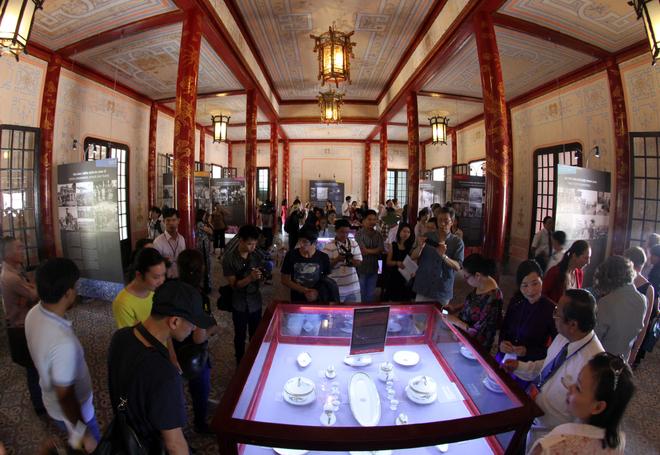 On Saturday morning, the exhibition "Impression and royal treasures - Royal court cuisines" opened at Ta Vu House in the royal citadel.
The exhibition is part of Festival Hue 2014, kicked off on the evening of the same day. Many artifacts related to the royal cuisines of the Nguyen dynasty kings such as Thanh Thai and Khai Dinh are displayed.
There are many alcohol containers, smoking pipes, betel caskets, and other items.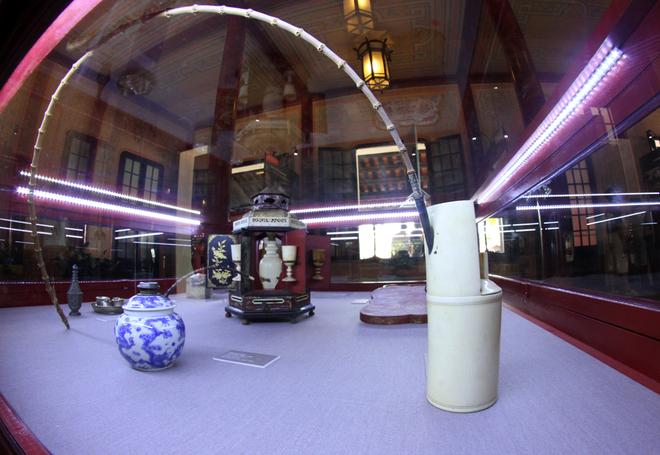 Some items appeared in previous exhibitions. According to the organizers, the items on display offer visitors a look at the everyday life, ritual, nature and mechanism of the Nguyen Dynasty.
Silver caskets carved with many unique motifs.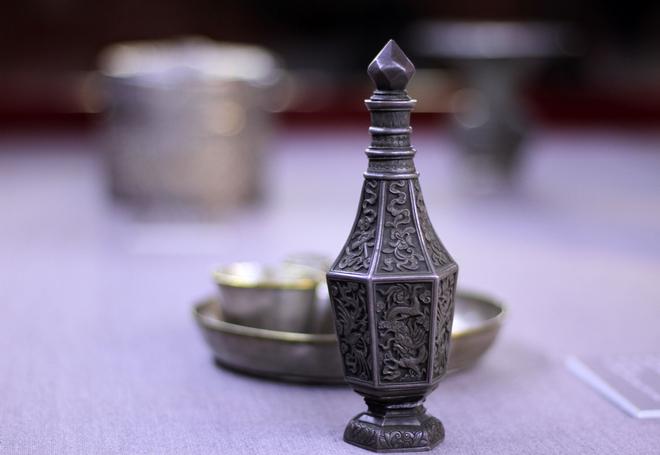 Dragon patterns were very popular.
Much pottery was exclusively ordered from China.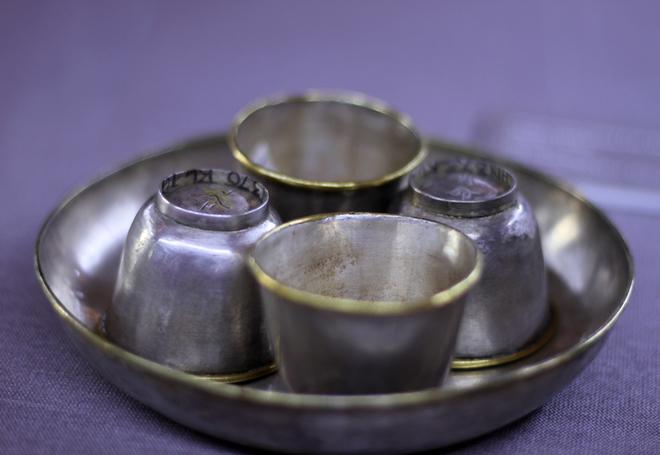 Some items are simple but are made of silver, creating distinctively royal items. The exhibition opens daily from 7am to 17pm to serve visitors free of charge.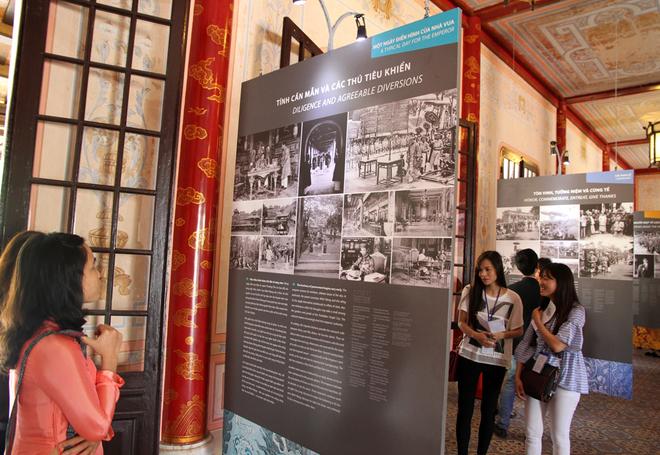 Especially for this exhibition, visitors have the opportunity to enjoy a comprehensive way of life and work of the Nguyen Dynasty kings and royal members through large boards.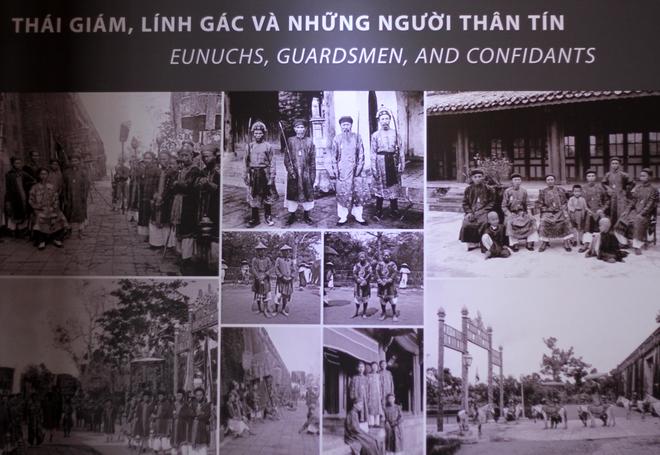 17 boards with images and information about the kings, the royal families, the architecture and structure of the court, an overview of daily life as ritual, music, costumes ... in court .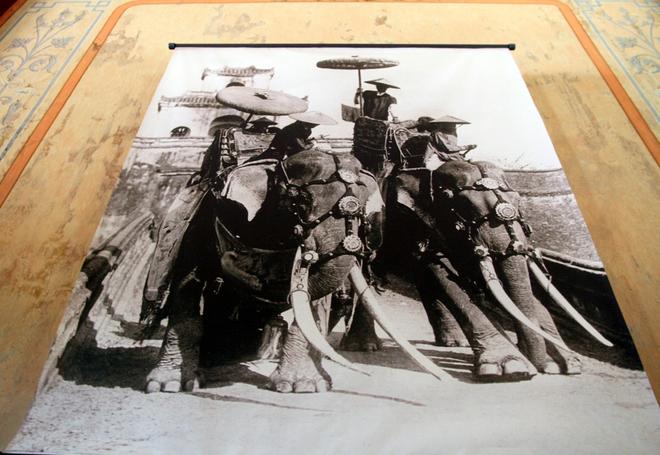 According to organizers, all the murals and ceiling paintings that have just been recovered in the Ta Vu House make this site a must-see place in the imperial citadel.
At the exhibition's opening ceremony, the local authorities presented gifts for Ms. Jutta Frasch – Ambassador of the Federal Republic of Germany in Vietnam – and thanked the German Foreign Ministry for funding the restoration of the Ta Vu House.
VNE