VietNamNet Bridge – Cambodia has recently become a popular destination for many Vietnamese artists, following high demand from Vietnamese expats there.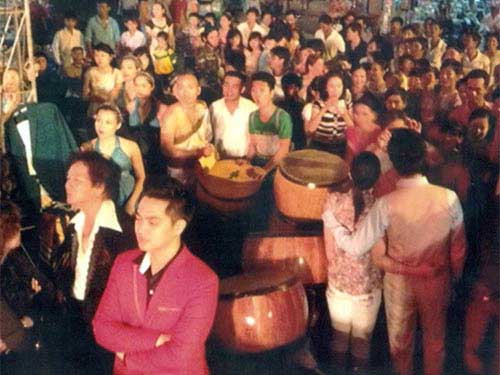 Several Vietnamese artists waiting for their turn to perform at a show in Cambodia.
Vietnamese cai luong (southern folk music) singers, comedians, as well as circus artists have been welcomed in Cambodia where they perform at variety shows in the provinces with high Vietnamese expat populations, such as Svay Rieng, Kampong and Kampong Thom. In Siem Reap, most of the shows are organised in the yards, halls of local schools or unoccupied stores and stadiums near the Angkor Temple complex.
While there are many free Cai Luong shows organised by local pagodas, Vietnamese expats in the country prefer the variety shows even though the ticket prices can be as high as USD40 per person.
"We really treasure the chance to enjoy performances by as many these artists, and do it as much as possible," said a woman named Phuong, emigrated to live with her family and has lived there for eight years. "Normally we can only watch them through VCDs."
Lucrative market for promoters
After recognising the demand and some from watching others organise shows several Vietnamese people in Cambodia have developed vibrant entertainment businesses including small open-air shows and cai luong tea-shops, sights familiar to residents of HCM City.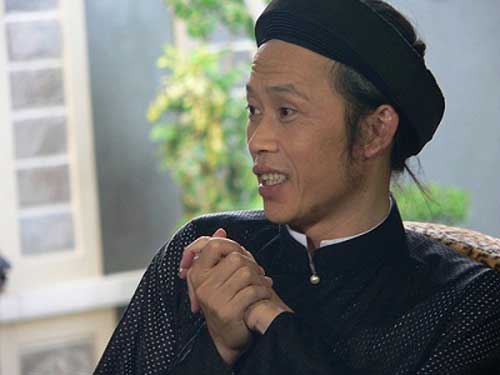 Hoai Linh is a popular comedian both in Vietnam and Cambodia.
According to one artist, Vu Luan, several people have made large profits with cai luong tea-shops. "Most of these tea-shop owners are from the Mekong Delta region, which is known as the land of cai luong," he says. "They have a special love for their art and regularly invite famous artist from Vietnam to perform here."
One of the most famous tea-shop owners here, Nghia, from Tra Vinh Province, is known for his success in bringing many popular cai luong artists to perform at his shops.
Nghia currently owns three tea-shops which used to host Cambodian acts. Upon seeing the desire of Vietnamese audiences for cai luong, he started to host only Cai Luong artists, which paid off in profits.
Performing or gambling?
While Vietnamese artists have found it easy to earn money in Cambodia, many have also lost it all at local casinos. As Vietnamese people are banned from casinos in their own, many, including artists, have become regular visitors at casinos in Cambodia.
According to the artist Chau Thanh, many artists from Vietnam have decided to lengthen their stay just to gamble at the casinos near Moc Bai border, Phnom Penh or Siem Riep until they lose all they have made.
Comedian Tan Beo says that several artists even use the pretext of a performing in Cambodia just to gamble there."
Source: DTriNews