VietNamNet Bridge - Thieves broken into the tomb of Emperor Tu Duc, in Xuan Thuy Ward, Hue City on the morning of November 8 and stole a lot of valuable antiquities, Mr. Mai Xuan Minh, Deputy Director of the Center for Conservation of Hue's Monuments said.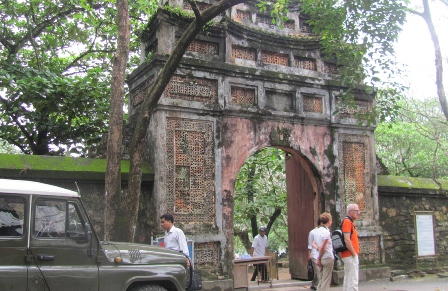 Tu Duc Tomb.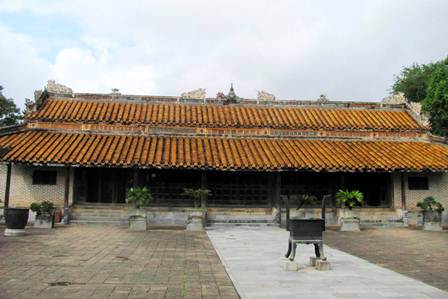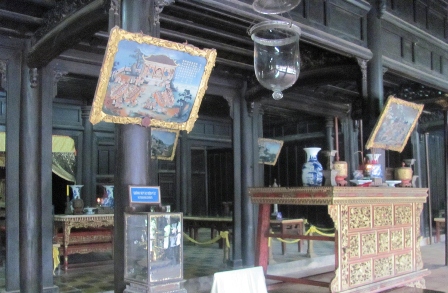 The Hoa Khiem palace where the break-in occurred on the morning of November 8.
At about 3 am on November 8, the tomb guards woke up to go to the toilet and discovered many antiquities in the Hoa Khiem palace, part of the Tu Duc Tomb, had being stolen. The stolen objects include two bronze lion's whelps of 55 - 60cm long, 30cm high, weighed 40-50kg/unit and four ceramic ornamental jars of 40cm high.
The five stolen artifacts are very rare, dating back to the reign of Emperor Tu Duc.
At a side door of Hoa Khiem palace, guards found a pair of pliers left by the thieves.
Minh said that at least 2 to 3 thieves were involved in this case because the weight of the stolen antiques is heavy; one person cannot carry all of them.
That night, there were five guards in the Tu Duc Royal Tomb, particularly one in the Hoa Khiem palace.
The police of Thua Thien-Hue Province are investigating the case.
The Tu Duc Tomb still open for tourists normally.
The Center for Conservation of Hue's Monuments posted an announcement on the theft, asking for the public's coordination in seeking the stolen antiques.
Mr. Nguyen Phuoc Hai Trung, director of the Museum of Hue Antiquities, said the six stolen artifacts are very precious in terms of history and culture.
Previously there were some burglaries in the royal tombs in Hue and the thieves were arrested. However, a number of artifacts were sold by the thieves or were melted down to collect valuable materials such as gold.
The six stolen antiques in pictures: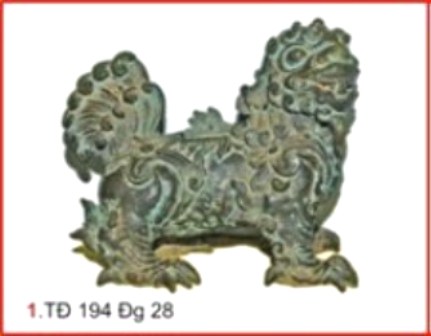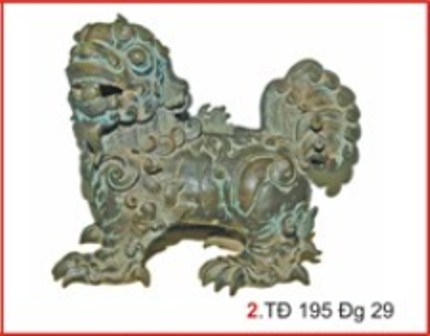 The bronze lion's whelpls.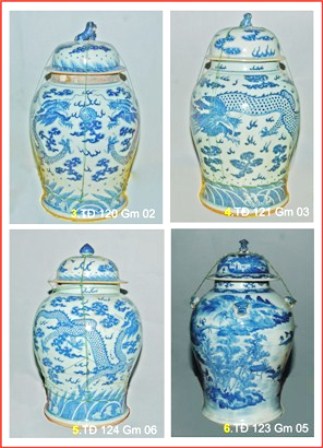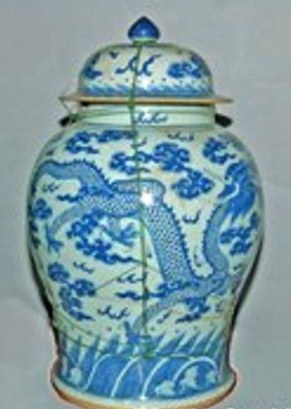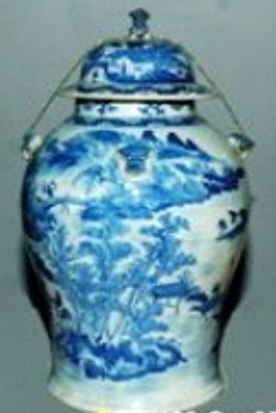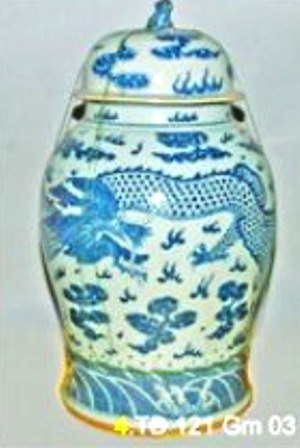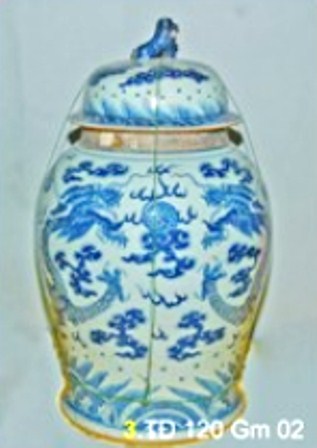 The four ceramic jars.
T. Van