VietNamNet Bridge – Exhibition "Optimistic Tragedy" is being held at the Vietnam Fine Arts Museum, introducing the works by Tran Trung Tin, who is considered the greatest expressionist painter in Vietnam.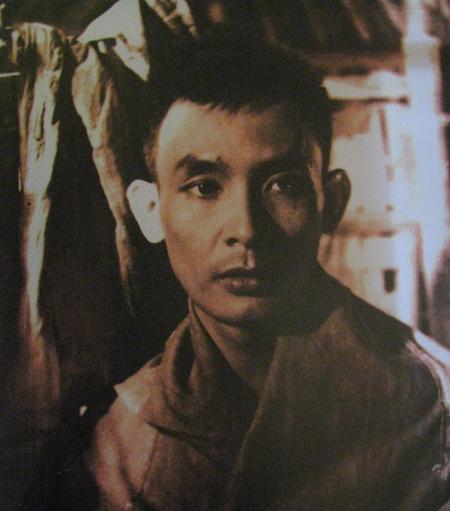 Artist Tran Trung Tin.
Tran Trung Tin (1933 - 2008) was an actor, poet and painter. Many people believe that his paintings are not paintings but many others say that Tran Trung Tin is a great painter of Vietnam. Despite the mixed opinions, many generations of artists consider Tin a very influential painter and his paintings are also the favorite of many foreign collectors.
Painter Tran Trung Tin, who is considered Munch of Hanoi. His paintings are preferred by European collectors.
Tran Trung Tin was born in the Mekong Delta. He participated in the war of resistance at the age of 12. The war ended, he went to the North and was recruited into the Vietnam Cinematography School, the first course. When the Vietnam War broke out, he sought to express the grief and endurance of the nation in war. From 1969 to 1975, he painted hundreds of oil paintings on newspaper. After 1975, he lived in Saigon as a painter and made many paintings on photographic paper.
In a long time, no one recognized Tin as a painter, until European collectors bought his paintings at the price of about $8,000 per painting.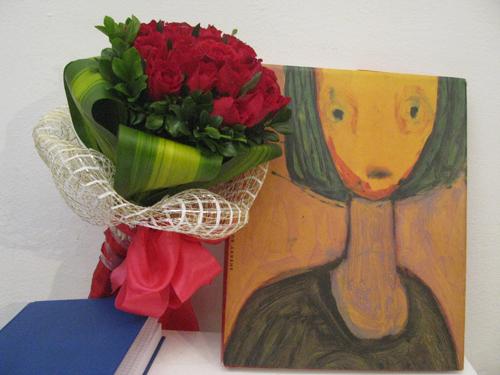 Century at Dusk, Century at Dawn: Diary of the Vietnamese Artist Tran Trung Tin by Sherry Buchman.
Since 1989, Tin had 12 solo exhibitions domestically and internationally. His works are exhibited in major art museums in Singapore, Japan and England and collected by many foreign collectors. Scholar, researcher of contemporary art Sherry Buchnan has wrote a book about Tin's paintings and poems, published in 2002, titled "Century at Dusk, Century at Dawn: Diary of the Vietnamese Artist Tran Trung Tin".
Tin was a self-taught painter. Everything he drew initially not for the purpose of painting, but a means to reveal concerns, thinking and his poetic sense. However, the use of color and layout ... not in principle and theory makes the paintings unique. Therefore, great painter Bui Xuan Phai said: "Tin's colors are the God's gifts."
Currently, the biggest owner of Tin's paintings is Tin's wife - Huynh Nga, the owner of Green Space gallery in HCM City. "Optimistic Tragedy" is the largest ever exhibition of Tran Trung Tin. The exhibition will last until October 31 at the Vietnam Fine Arts Museum, 66 Nguyen Thai Hoc Street, Hanoi.
Some paintings on newspaper and photographic paper by Tran Trung Tin: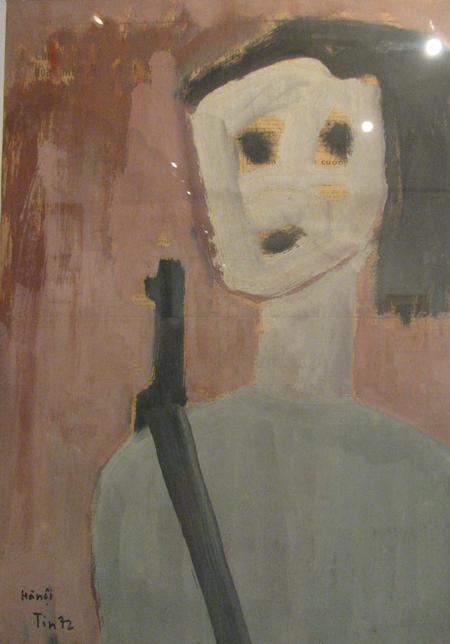 Darling with Gun, 1972.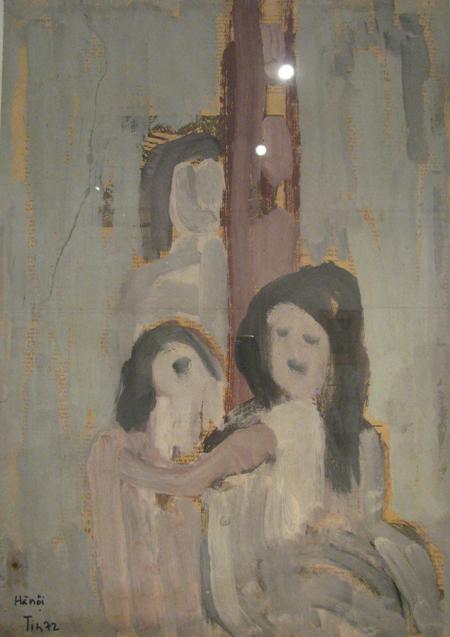 "At the Lamp Post" - this painting is in the "Light Time" series. Tin made this painting during the bombing time in Hanoi. He expressed admiration of the ability to adapt to circumstances of Hanoian. They gathered under a lamp to have fun, love and quarrel is the way to conquer a fear of bombs.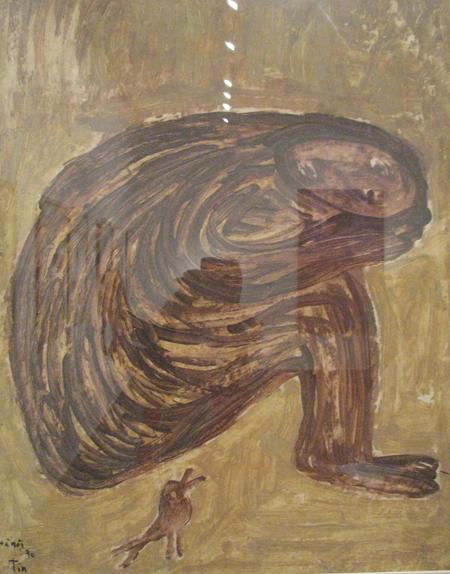 "Don't Be Sad". Every morning, Tin went to a small flower garden near his house for fresh air. In the painting, birds become friends to comfort him.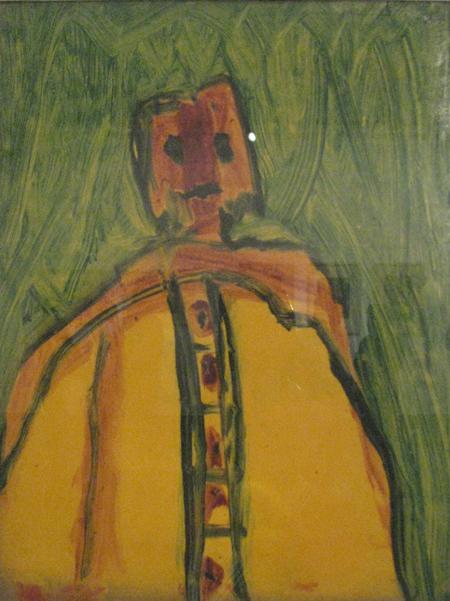 Idiot, 1981.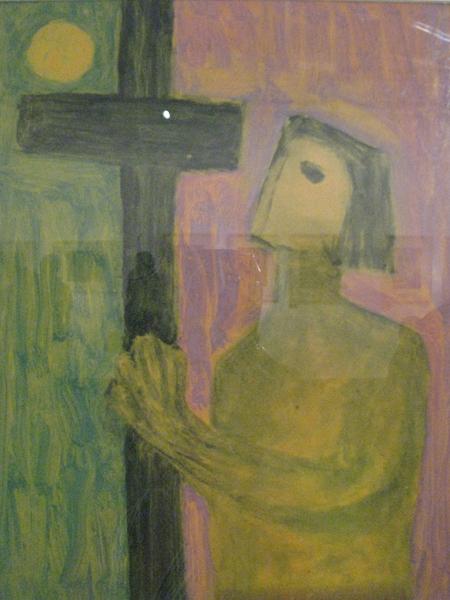 Cross and Moon, 1983.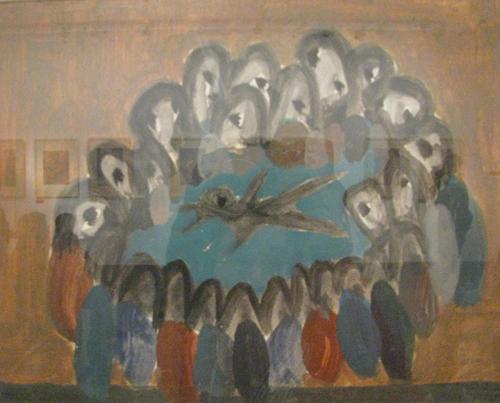 Dead Bird, 1978.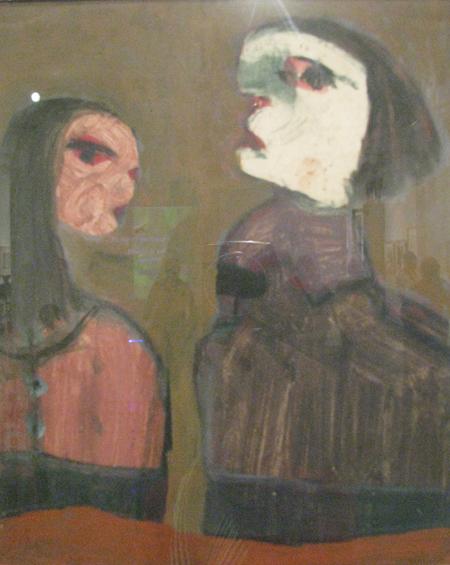 Confidants. In Saigon, the inspiration of Tin is his life with his wife - Mrs. Huynh Nga. He conveyed the humorous side of love and the ups and downs of married life in paintings. In the painting, the two look at each other, wondering how to sustain this family? (After the war, families had to sell furniture for living).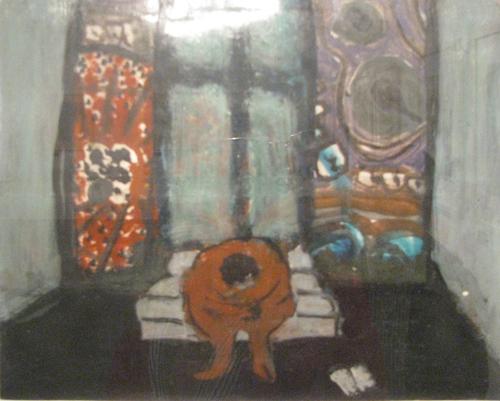 "Optimistic Tragedy"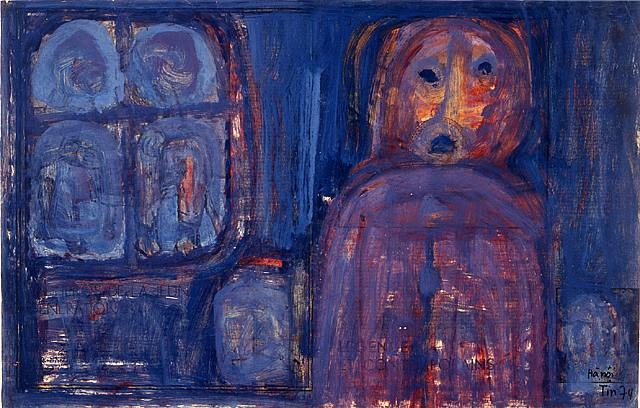 In The Cathedral, 1974.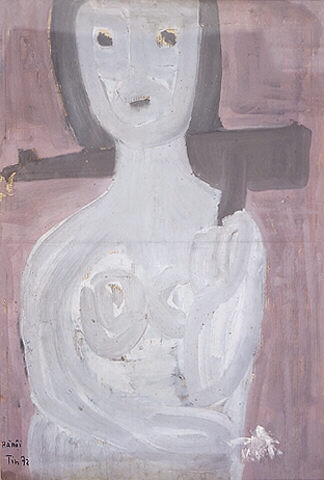 Darling with Gun and Flower, 1972.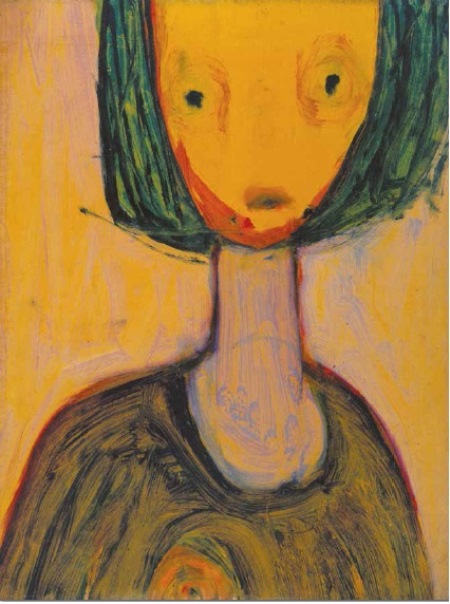 "She Couldn't Study.
T. Van