VietNamNet Bridge - The national hero is gentle, majestic, but close and idyllic under the talented brush of professional and amateur artists.
Those who love General Vo Nguyen Giap expressed their grief by drawing the famous general. Here are the paintings by artist Hoang Thao, students Le Cong Huy Quoc and Thang Kyo.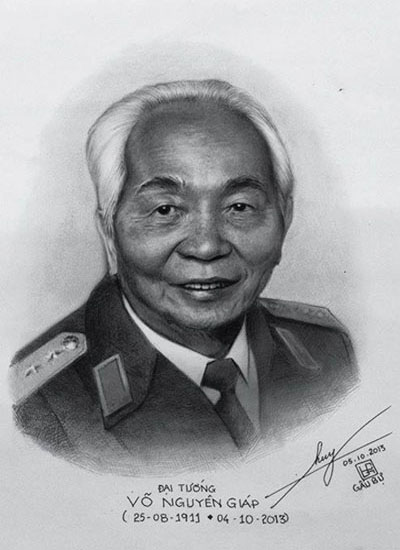 The sketch by pencil of the student from the Da Nang Architecture College - Le Cong Quoc Huy,18. Huy drew this painting on October 5.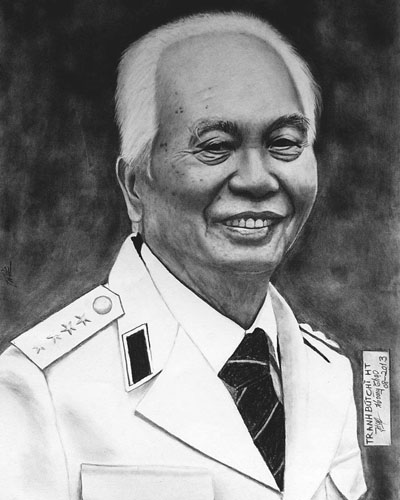 The painting of General Vo Nguyen Giap by pencil, by Hoang Thao (Hoang Thao Facebook).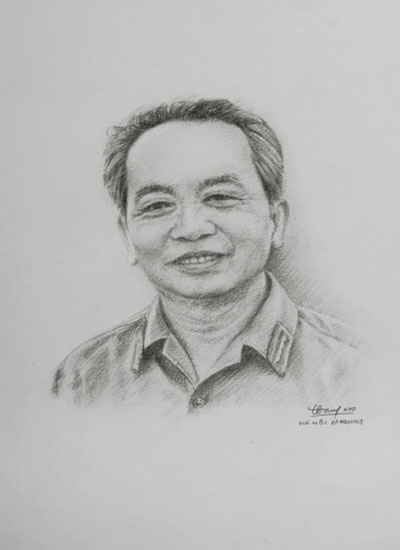 Quick sketch of General Vo Nguyen Giap by Thang Kyo (Nguyen Quang Thang, 24). The portrait was drawn by pencil within an hour.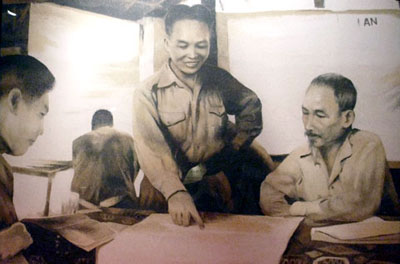 Earlier, to celebrate the 100th birthday of General Vo Nguyen Giap, artisan Y Lan held an exhibition of sand paintings from August 8 to 12, 2011 at the Ho Chi Minh City Exhibition House, 92 Le Thanh Ton Street, District 1. The sand paintings by artist Y Lan attracted the attention of public opinion.
The exhibition covered six topics: General Vo Nguyen Giap with Dien Bien Phu, The Eldest Brother of the Army, The Great Commander, The Gifted Student of President Ho Chi Minh, Talent and Virtue, and Heart and Mind. The above sandy painting is entitled "Uncle Ho and General Vo Nguyen Giap work on the Border Campaign 1950 plan."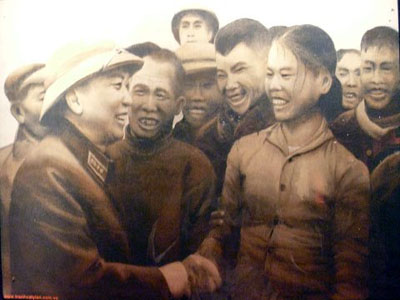 The sand painting by artist Y Lan entitled "The General on behalf of the State and Party praises the transport team" (1967).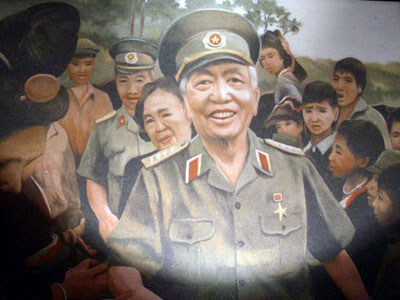 "The General visits the people of Dien Bien Phu" (1994 ).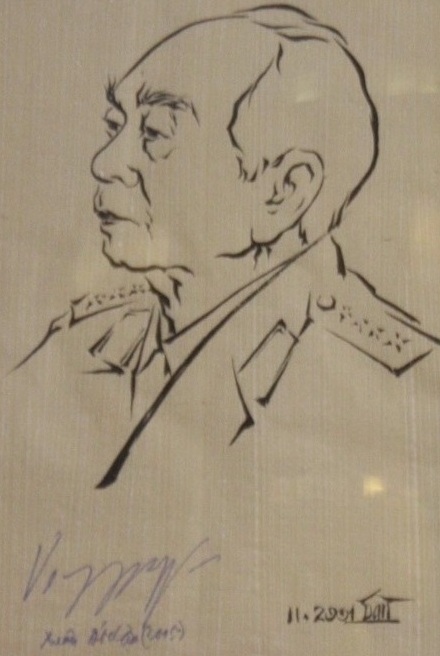 Also, the sketch of General Vo Nguyen Giap by artist Nguyen Ngoc Dan attracts the attention of readers. The painting is on display at the Viet Phuong Antiques Club from October 6-14, 2013. The sketch of General Vo Nguyen Giap, by Nguyen Ngoc Dan. This painting was drawn at the General's home in 2001.
T. Van