VietNamNet Bridge – The qualifier round of the X-Factor, Vietnamese version, will take place in the central city of Da Nang on October 29-30, in Hanoi on November 2-3 and HCM City on November 29-30.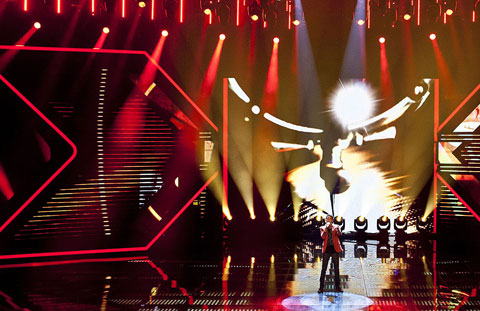 The stage of the X-Factor UK.

The X Factor is a television music competition franchise created by Simon Cowell. It originated in the UK but it is now held in various countries. The contestants are aspiring pop singers drawn from public competitive auditions. The programs are produced by executive producer Simon Cowell and his company SYCOtv. The "X Factor" of the title refers to the indefinable "something" that makes for star quality. The prize is usually a recording contract, in addition to the publicity that appearance in the later stages of the show itself generates, not only for the winner but also for other highly ranked contestants.
In Vietnam, participants will be divided into four groups: male contestants aged 16 to 25, female contestants aged 16 to 25, male and female contestants from 25 years old and groups of over 16 years old.
The program consists of five rounds: Audition (online and live), Theater, Stage, At the Mentor's House and Liveshow.
At the Judge's House round, both the judges and the contestants do not know who they will have to work with until they are informed by the organizers. In addition to the dramatic struggle of the contestants, the mentors have to train groups of contestants.
In the Liveshow, the audience has the entire right to select candidates. The mentors will only make comments.
Through the X-Factor, many music stars have risen, such as Leona Lewis, One Direction, Alexandra Burke, etc. The program will be aired every Sunday at 21h on VTV3, starting from March 30, 2014.
T. Van