VietNamNet Bridge - Bao Ninh, the author of the world famous book "Noi Buon chien tranh" (Sorrow of War)," has been awarded the Nikkei Asia Prize for Culture in honor of his devotion to world literature.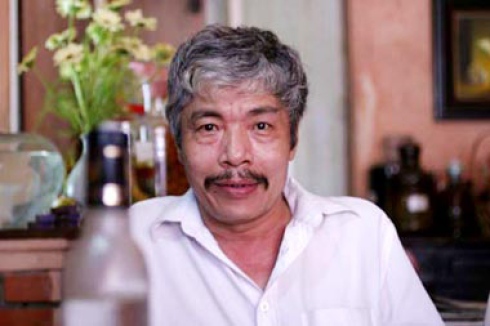 Writer Bao Ninh.
"Sorrow of War," published in Vietnam nearly two decades ago, is based on Ninh's military experience during the American War. It was twice translated into Japanese in 1997 and 1999 and was considered by Japanese critics as the quintessence of world literature.
Ninh, 58, is the first Vietnamese writer to be honored at the Nikkei Asia Prizes.
Meanwhile, Antonio Merode from the Philippines and Wu Maw-Kuen from Taiwan won prizes for Economics and Technology respectively.
In the category of regional growth, Merode, 61, chairman of the Gawad Kalinga, received the award for his commitment to improving the living conditions of the poor.
Maw-Kuen, 61, director of the Institute of Physics at the Academia Sinica in Taiwan, was presented with the prize in science, technology and innovation in honor of his achievements in the area of superconductivity research.
The award ceremony is scheduled to take place at Imperial hotel in Tokyo at 10:30 am on May 25, 2011.
In 1999, Vietnamese Dang Nhat Minh, a film director and General Secretary of the Vietnam Cinema Association, was awarded the Nikkei Asia Prize for Culture in honor of his efforts to make films that introduce the soul and sensitivities of Asian people to the world.
Launched by Nikkei Inc. in 1996, the awards program honors people in Asia who have made significant contributions in three areas: regional growth; science, technology and innovation; and culture.
The prizes target individuals and groups in northeastern, southeastern, southern and central Asia, excluding Japan. The selection committee is chaired by Shoichiro Toyoda, honorary chairman of Nippon Keidanren.
Source: Tuoi Tre