VietNamNet Bridge – On August 16, people of Chau Thuan village in Binh Chau Commune, Binh Son District, Quang Ngai Province, discovered the 2nd ancient ship which was only 100m from the wreck found early this year.
Quang Ngai: Search for other wrecks around the 700-year-old ship
Quang Ngai: 700-year-old wreck found intact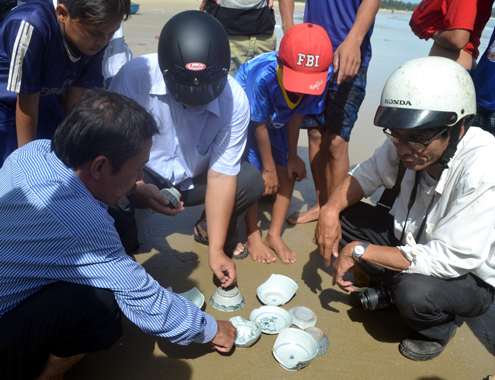 Immediately after being informed of the wreck, Quang Ngai authorities sent police officers and border guards to the site to protect the wreck.
However, in the morning of August 16, a lot of local fishermen approached the site to salvage ancient ceramics.
Mr. Doan Sung, adviser of Anh Duong Co., which explored the first wreck of 700 years old in Binh Chau, said from the evening of August 15, many local people illegally salvaged antiquities on the second ship, which is only about 200 meters from the shore.
In this regard, Dr. Doan Ngoc Khoi, deputy director of the Quang Ngai General Museum, said that based on the patterns of broken pieces of pottery, the ship was dating to the 16th – 17th centuries. Artifacts on the ship were also ceramic wares. "The date of this vessel is later that the wreck which was explored in June," Dr. Khoi said.
Dung Quat deep-water port 2 will be built in Binh Chau waters so the Department of Culture Sports and Tourism of Quang Ngai province proposed the local government to urgently perform an archaeological survey and excavation to preserve underwater cultural heritage in this area.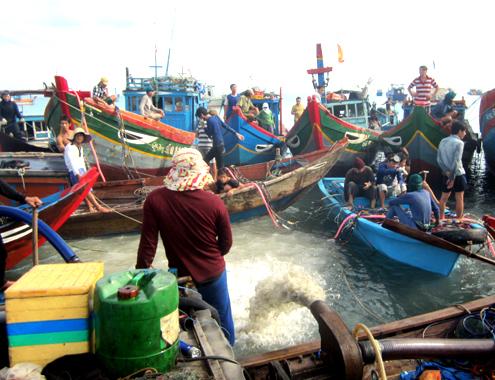 Local people illegally salvaged antiques from the wreck.
Earlier, in June, experts and archaeologists excavated the 700-year-old ship in the waters of Binh Chau with 4,000 artifacts dating back to the 13th, 14th centuries, produced in many different pottery kilns in Vietnam.
The archaeological experts said that this is the oldest shipwreck which is quite intact in Vietnam. The ship structure is quite solid, rare in the world.
On August 17, the police completely controlled the site. Quang Ngai authorities instructed the Department of Culture, Sports and Tourism and Anh Duong Co., Ltd. To urgently make the plan to explore the ship to submit to the Ministry of Culture for approval before excavating artifacts before the stormy season this year.
The first items collected from the ancient ship: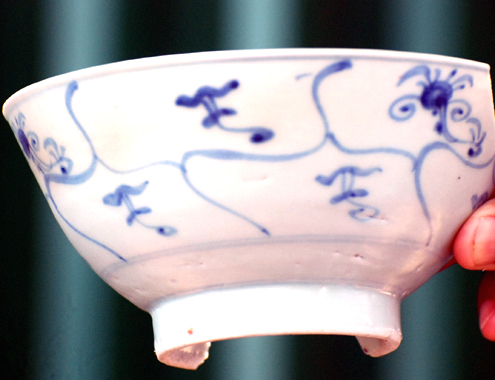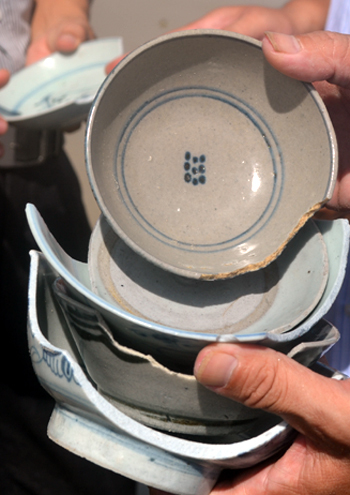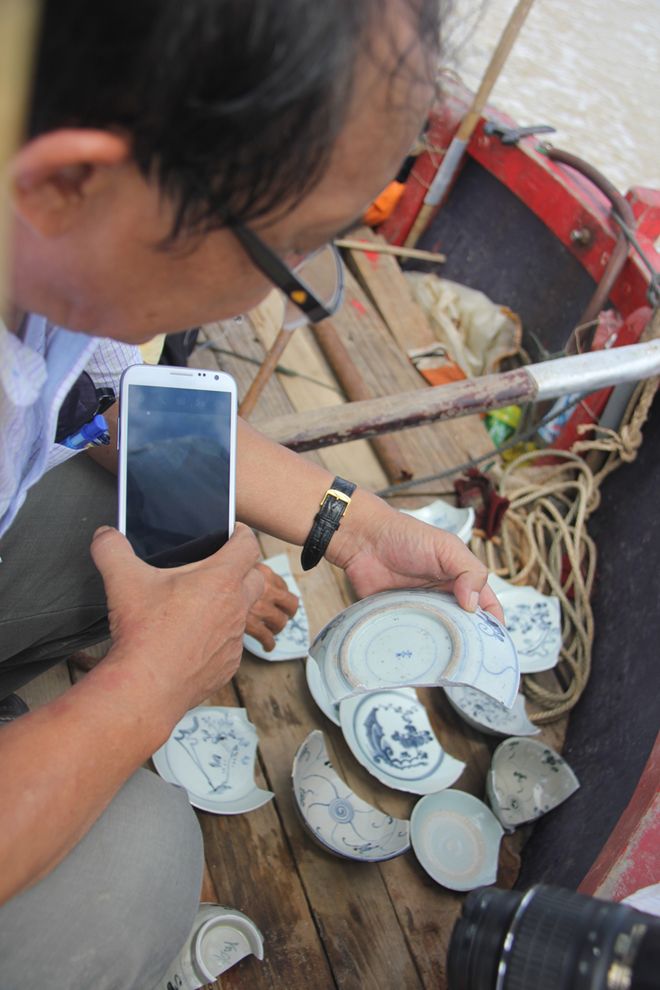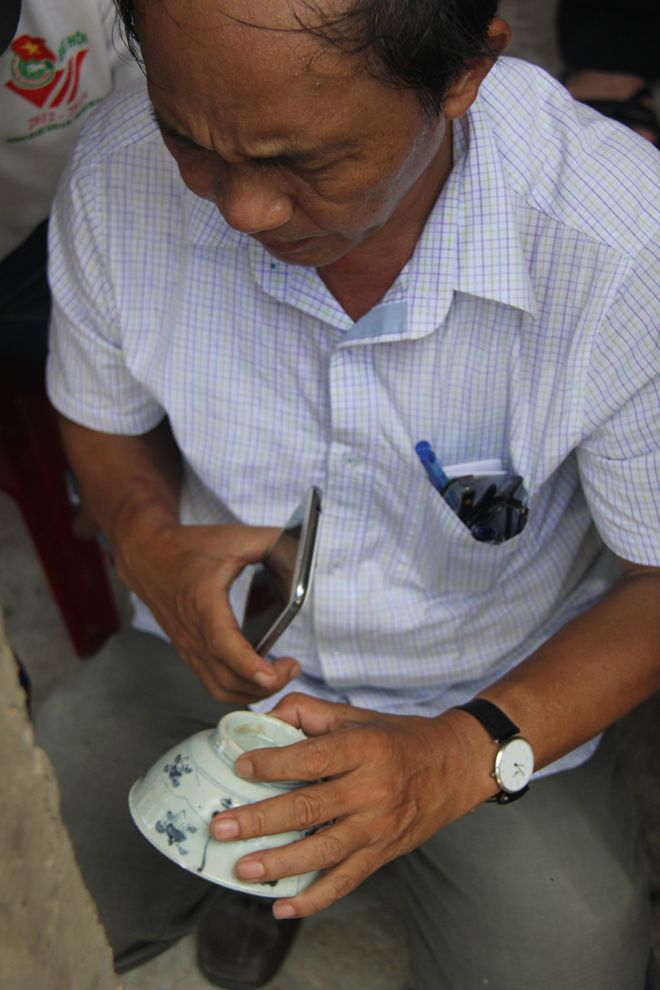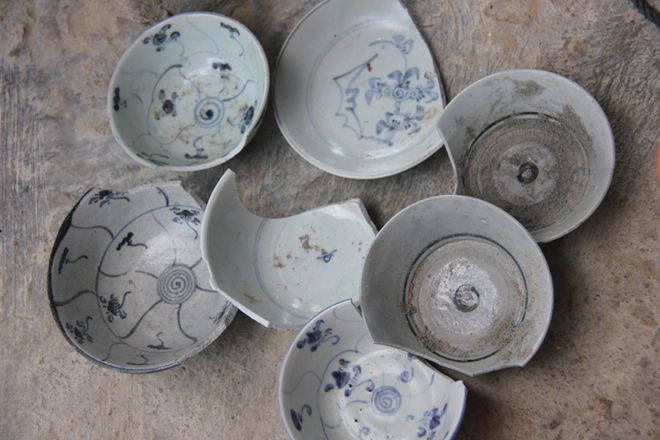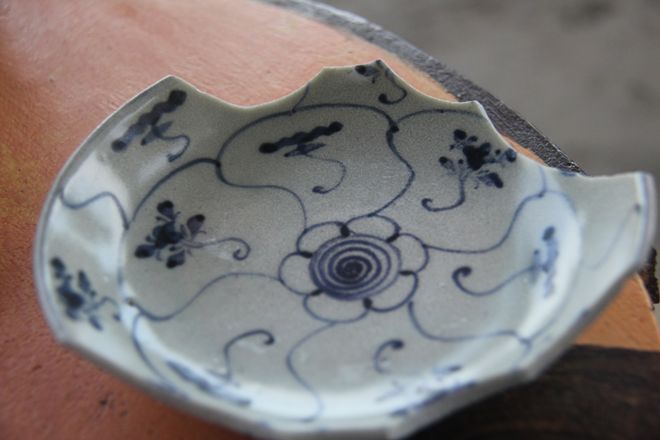 T. Van