VietNamNet Bridge - With the photo "Storm", Nguyen Hoang Hiep won many awards in the 2013 Sony World Photography Awards (SWPA).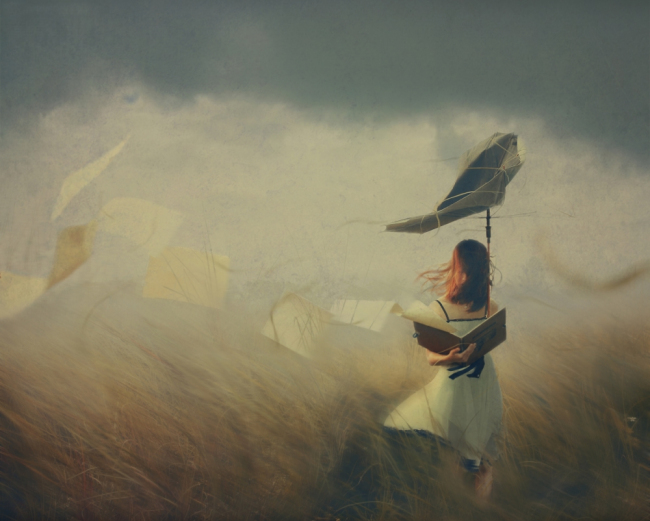 "Storm" by Nguyen Hoang Hiep.

SWPA is an annual prestigious international photography contest held by the World Photography Association. The competition this year attracted 122,000 works by photographers from 170 countries around the world. The photos are judged in six categories, including three levels: Professional, Open and for Student.
Nguyen Hoang Hiep's "Storm" won the "Work with excellent techniques" and the first prize of the Open category.
"Storm" belongs to the category of "enhanced photos". The photo was taken in a field of weeds in the suburbs of Hanoi. The character in the picture is a young girl who was absorbed in reading, despite the storm struck with the dark cloud, winds...
Mr. Dimien Demilder – the contest judge - said: "I was really moved by what the champion of the Open category did this year. Nguyen Hoang Hiep's work is excellent, for the romantic atmosphere and primitive mysterious, magical feeling fully transmitted in the work. It's a beautiful picture, which has the creation and advanced skills in amateur photography. He fully deserves to receive this award."
Hoang Hiep said he has pursued photography for only one year. This amateur photographer was born in 1991 in Hanoi. He is the fourth year student of the Architecture Faculty of the Dong Do University, Hanoi.
Hiep said he was very surprised when he was named the winner of the Open category. For him, the biggest reward is that his work being on display besides the works of veteran photographers of the world at the Somerset House in England.
Hiep is also the finalist of the Smithsonian 2012, the Macquarie Photography 2013 (Australia) and the Goldencamera 2012 (Ukraine) photo contests.
T. Van