VietNamNet Bridge - Venerable Thich Tam Kien of the One Pillar Pagoda has sent many petitions to the authorities to call for help to rescue the temple – the most famous relic in Hanoi - but he has had to wait in vain for years.
With nearly 1,000 years of history, the One Pillar Pagoda is one of the symbols of Hanoi. In 2012, this temple was recognized "the temple of most original architecture" of Asia. However, it is being seriously degraded. During the rainy season, all statues in the temple have to wear raincoats.
A few years ago, the temple was repaired. Currently, the major part is no longer leaking but the temple's manager – Venerable Thich Duc Kien still has to call for help to rescue the other parts of the relic, which are seriously damaged.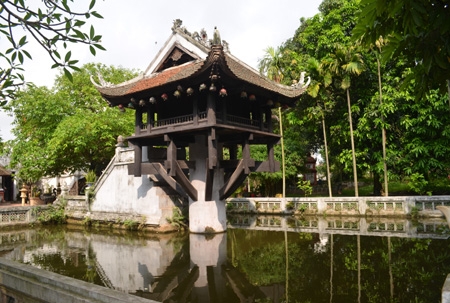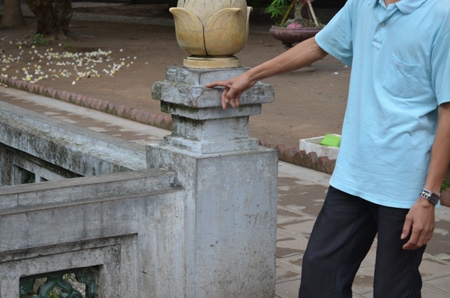 For many years, in the rainy season, the One Pillar Pagoda is flooded. The water rises to the top of this pillar (photo).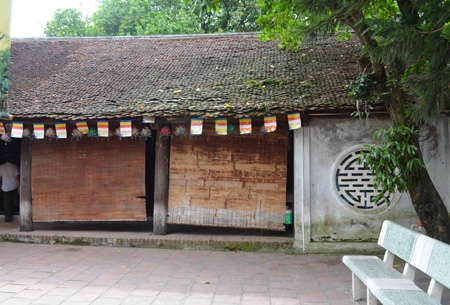 The roof can fall into the head of visitors at any time.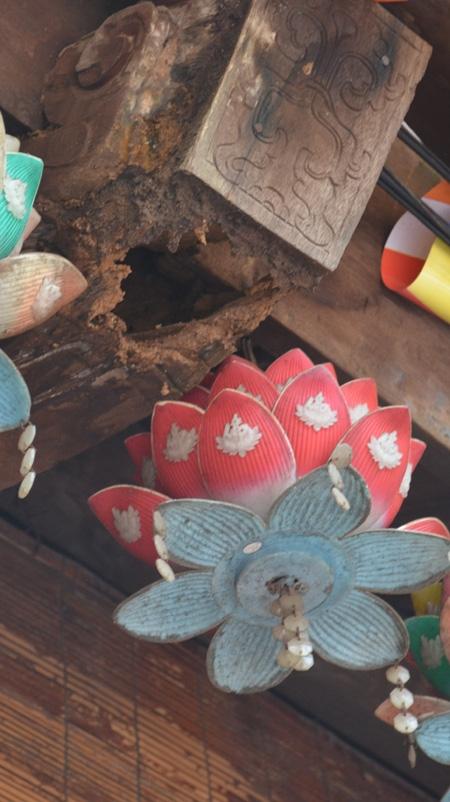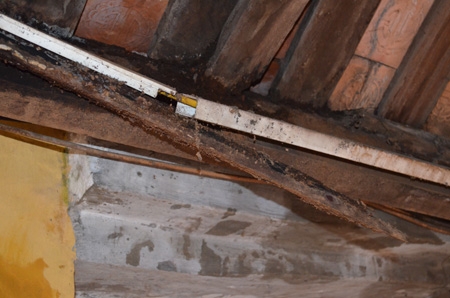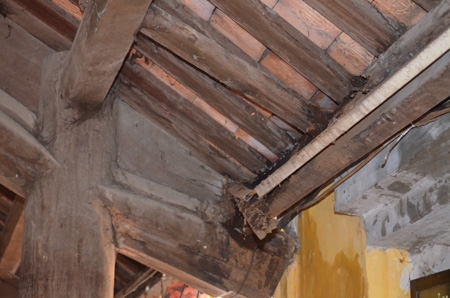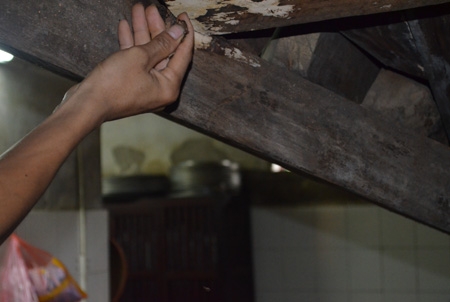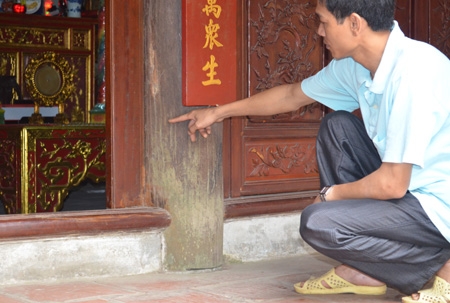 Wood piles are attacked by termites.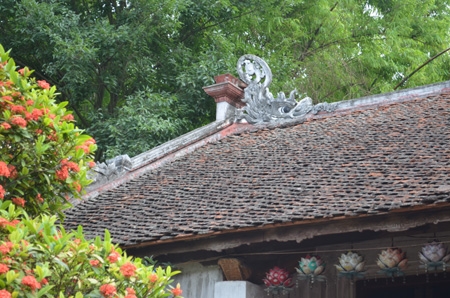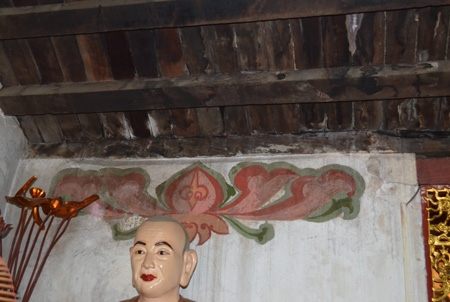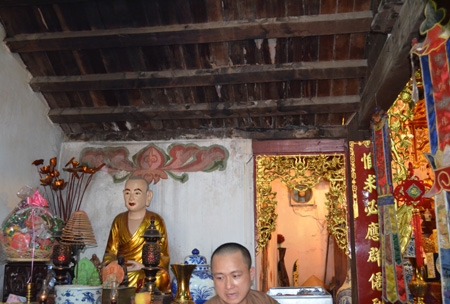 Whenever it rains, monks have to wear raincoats and hats for the statues.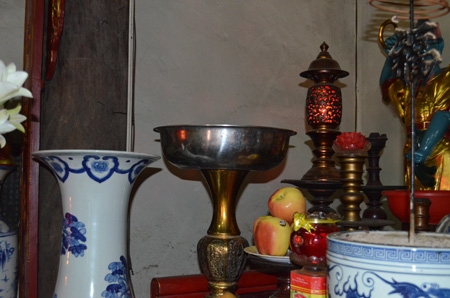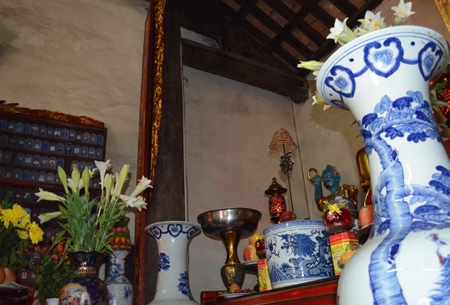 The flower vases on the altar are replaced by two buckets to catch rain-water.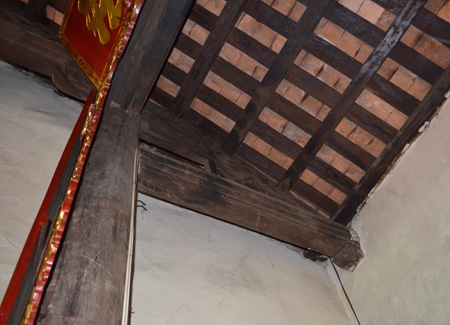 Streaks of rainwater on the wall.
Tinh Le