VietNamNet Bridge – Classical musicians are struggling to earn a living in Vietnam and the situation is discouraging parents from letting their children study music.  
Low pay
With pay of a few hundreds of VND per show at theatres, many classical musicians are compelled to perform at restaurants and hotels to earn more money.
Classical musicians performing chamber music at a party has become a common trend in HCM City.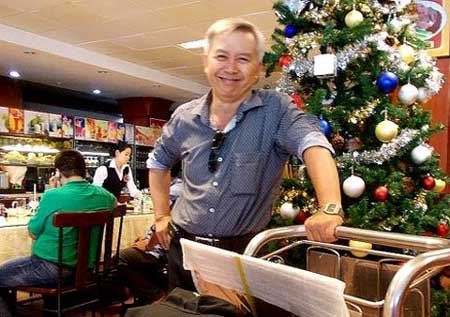 Mai Quang Vinh, a cornet player from HCM City Conservatory of Music.

Mai Quang Vinh, a cornet player from HCM City Conservatory of Music, said that classical musicians seemed to be better off under the planned economy than during the Doi Moi renewal period.
"In addition to wages, they used to be provided with some kinds of foodstuffs like sugar and sweetened condensed milk. Difficulties became to arise at the beginning of the renewal period," Vinh recalled.
He said that he had been unemployed for seven years since his graduation from Prague Conservatory in 1987 as theatres were mainly used for video presentations instead of concert performances.
Ho Chi Minh City Ballet Symphony Orchestra and Opera (HBSO) was set up in 1993, becoming the second orchestra in the metropolis after the HCM City Conservatory of Music.
"At that time the Ministry of Finance stipulated wages for a musician at VND10,000 (USD0.50) per day of practising and VND30,000 (USD1.40) per show. The payment has reached VND80,000 (USD3.81) per rehearsal and VND700,000 (USD33.40) for a group of musicians that play a major part in a show. Those who work on the sidelines are paid around VND70,000 (USD3.34) each per show," he noted.
Due to too low prices, the organising board are sometimes compelled to add some allowances for musicians to ensure their livelihood.
Performances outside of theatres are much higher. A classical musician is paid up to VND2.5 million (USD119.27) per show.
Fewer classical music trainees
In order to earn more money and support their families, many classical musicians have opted to work as music tutors.
Mai Quang Vinh said due to low wages, many parents don't encourage their children to study music.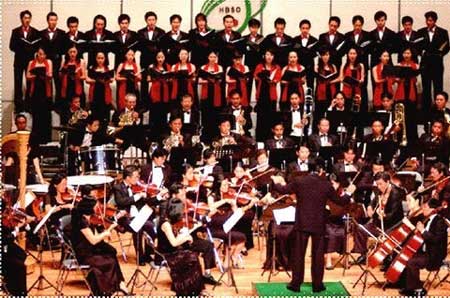 HBSO, one of two orchestras in HCM City.
"There are fewer classical musicians who have undergone comprehensive training as it takes around 11 years, while the prospects aren't bright," he assessed.
Lucio Degani, a violinist in Italy's orchestra "I Solisti Veneti", said classical musicians in the Europe can earn from EUR1,000-EUR1,800 (USD1,289-USD2,321) per month.
Incomes between classical and other types of musicians in Europe don't really vary.
Meanwhile, artist Xuan Huy said a classical musician in Vietnam could earn just USD200 per month.
Source: DTriNews