VietNamNet Bridge – The price ranges from a few million dong to several hundreds of million dong or even a billion dong, but these products are still sold well because decoration patterns are drawn with 24K gold.



Over 500 ceramic products which are painted with pure gold are on displayed at the Sofitel Hanoi Palaza Hotel by Bui Xuan Hai, a businessman from the northern port city of Hai Phong. These items, ranging from everyday things such as cups, vases to those for spiritual worship have the regal beauty.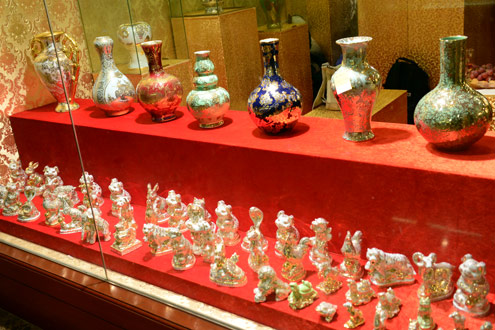 Mr. Hai is the initiator of the new techniques in making artisanal ceramics of Vietnam: using pure gold to draw on ceramic items manually.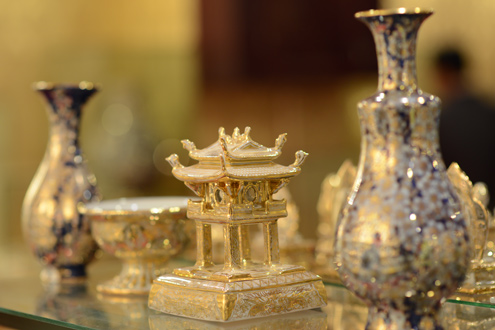 This One-pillar pagoda is priced from VND4-VND5 million ($200-250). To make this product, artisans had to take up to 12 steps. Drawing golden lines on the item is the final stage.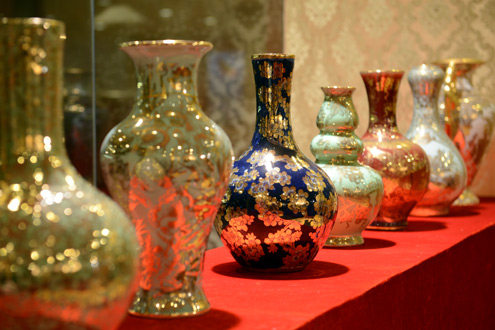 The showroom of Mr. Hai in Hanoi displays thousands of ceramic items painted with gold. The lowest price of a product is VND1 million ($50) and the expensive product is up to a billion dong ($50,000).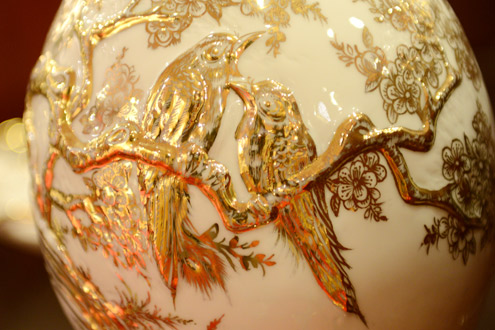 These products are regal as the items in the royal palace of the ancient kings.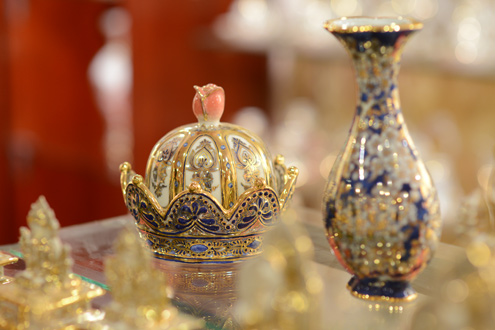 Each pot is priced to between VND10 million to VND30 million ($500-1,500).
Unlike conventional gold-plated products on the market, these products are drawn from liquid gold instead of plated gold. The thin gold foils on the product surface are then heated over the temperature of 800 to 850 degrees Celsius to make them strongly attach to the ceramic surface and do not fade over time.
Seeing by the naked eyes one can see each brushwork floating on the white porcelain. Hai said sometimes artists have to use pens with the nip that is only equal to 1/4 of hair.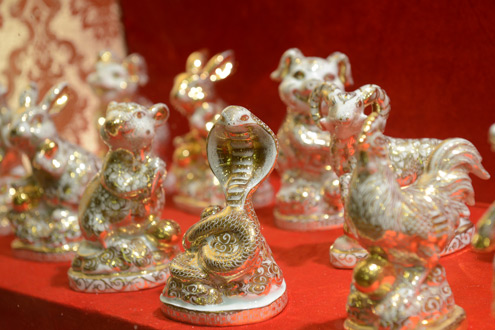 The set of 12 animal designations. The statue of the Snake attracts the visitor's attention. Its price is from VND1 million to VND3 million.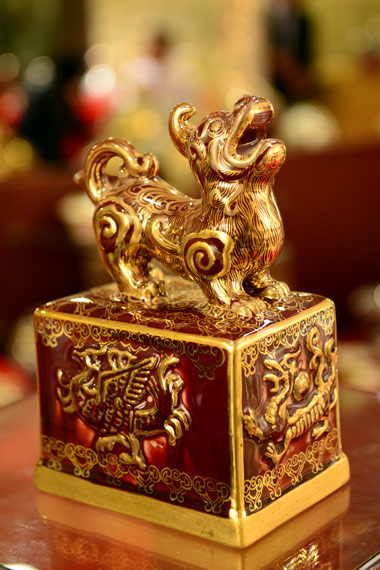 To complete this product, artisans spent about two weeks.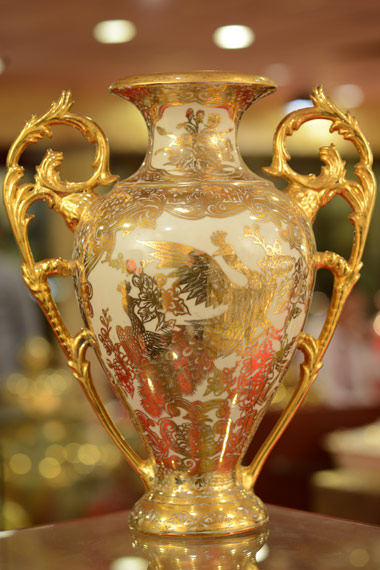 Hai researched and tested the gold-painted technique on ceramics for 30 years. A finish product requires over ten of stages.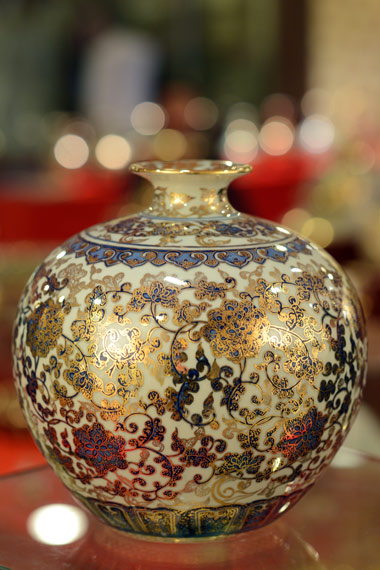 Therefore, it is not surprising when this vase is sold for tens of million dong. Only those who understand the art and know the "power" of the gold penetrates the meaning of each work.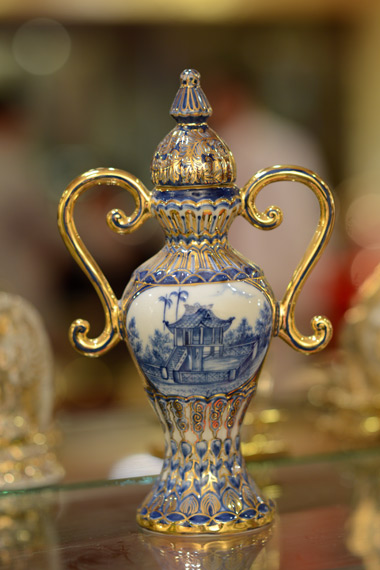 This trophy was made by two artists for about a week and it is sold for VND10 million ($500).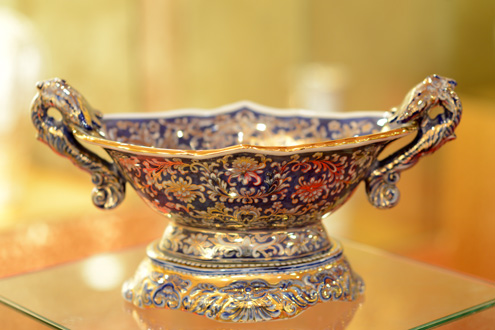 The fruit dish is priced VND12 million. Hai said the pair of 3.5 meter high vases worth about VND2 billion ($100,000) is about to be put on display at the Giang Vo Exhibition, Hanoi.


VNE