VietNamNet Bridge - Danh Vo, a Vietnamese Danish artist, has won the Hugo Boss – the award honoring young contemporary artists with outstanding achievements.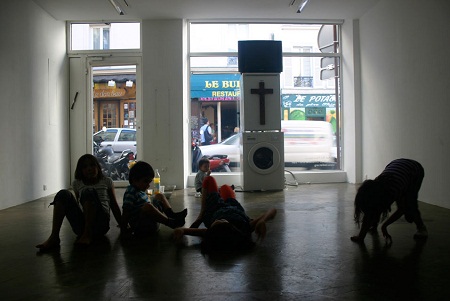 "Oma Totem" by Danh Vo.
The Hugo Boss Award was established in 1996. After nine years, the award has become an important forum recognizing the achievements of young artists of the contemporary art.
The award is sponsored by the Solomon R. Guggenheim Museum in New York City, United States, and host by the high-end fashion company Hugo Boss in Germany.
Creativity is the most important criterion to be taken into account. In addition, there are no restrictions on age, gender, nationality, forms of artistic expression for the participants. The winner will receive $100,000.
An exhibition displaying the artworks by Danh Vo will be held at the Guggenheim Museum in early 2013.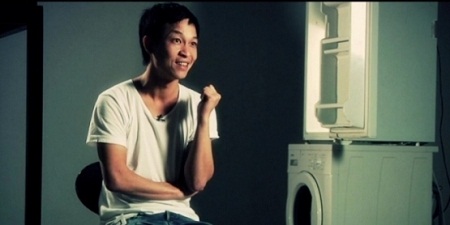 Danh Vo.
The artwork entitled "Oma Totem" helped Vo win the award. The work features a TV set, a washing machine, a refrigerator with a wooden cross. These are items that the program to support the migration of a local church gave Ms. Nguyen Thi Ty, Vo's grandmother, when she and her family arrived in Denmark in 1980. The children appear in the photo are Vo's nieces and nephews.
Vo's artworks have been exhibited in museums and exhibitions around the world, including the U.S., Japan, Germany, Denmark and others.
Vo was born in 1975 in Ba Ria Province. He currently lives and works in Berlin, Germany.
Some pictures of the exhibition "JULY, IV, MDCCLXXVI" of Danh Vo at the Fridericianum museum, Kassel, Germany, in 2011
Compiled by T. Van
Photo: Art Hit