VietNamNet Bridge – The 32-year-old artist used fire to burn wood grains to paint different angles of the face. His self-portrait won the highest prize of the second Dogma competition.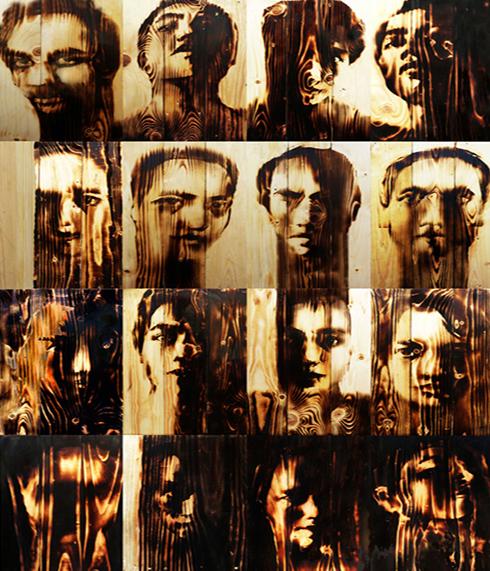 The self portrait by Ngo Van Sac.
The Self-portrait by Ngo Van Sac sizes 200 x 120 cm. On a rectangular natural wooden block which is divided into 16 cells, the artist portrayed in each cell a corner of his own face.
The brown color of wood mixes with the black color burns and natural ridges to create special visual effects for the portrait. The painting just likes the self-revealing of emotional state of an artist in life and also the hidden corners inside a person.
This self-portrait overcame 45 works in the final round of Dogma competition to win the first prize, worth $ 120 million ($6,000).
The organizers also awarded four other special prizes worth $ 20 million ($1,000) each for Pham Quang Hieu, Do The Thinh, Pham Tuan Tu and Dang Xuan Hung.
The "Self-portrait - Dogma Prize" contest was launched in 2011, by Mekong Artists Company under the auspices of the Dogma organization.
This year, the competition took place for over three months (from May 7 to August 31). This art event attracted many amateur and professional artists across the country.
The judges are reputable experts and artists in art as: Dr. Ma Thanh Cao - Director of the Ho Chi Minh City Fine Arts Museum, Richard di San Marzano - painter and painting assessment expert, Pham Thi Nhu Quynh – Manager of Quynh Gallery.
Mr. Richard di San Marzano, who has a strong attachment to Vietnam, said the competition is a useful playground, as a bridge between Vietnamese painters and the world contemporary art.
On September 14, at the Vietnam Fine Arts Museum, Hanoi, the opening ceremony of the exhibition of winning works of Dogma took place.
Some self-portraits of Dogma competition: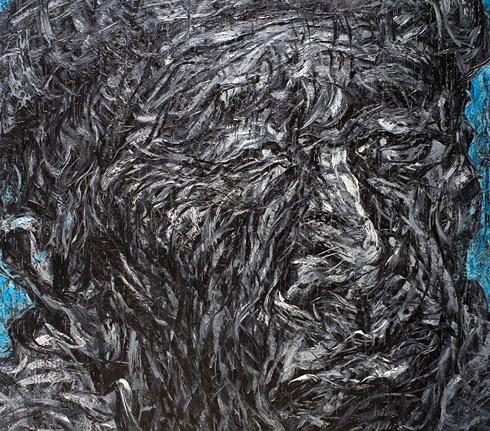 The self-portrait by Dang Xuan Hung (Special Prize).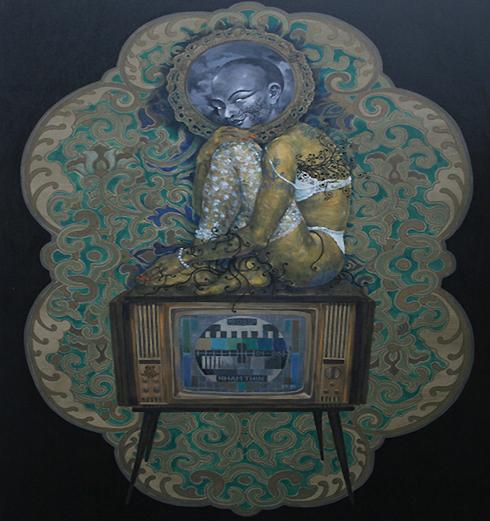 The self-portrait by Pham Tuan Tu (Special Prize).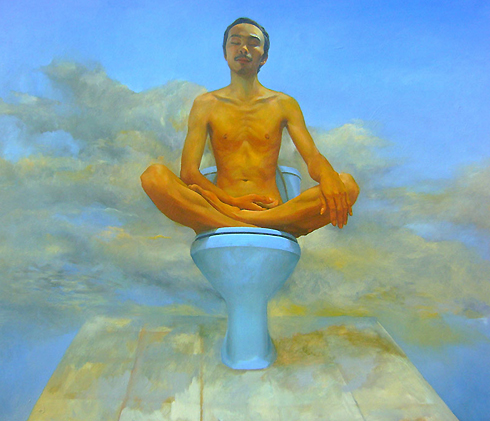 The self-portrait by Pham Quang Hieu (Special Prize).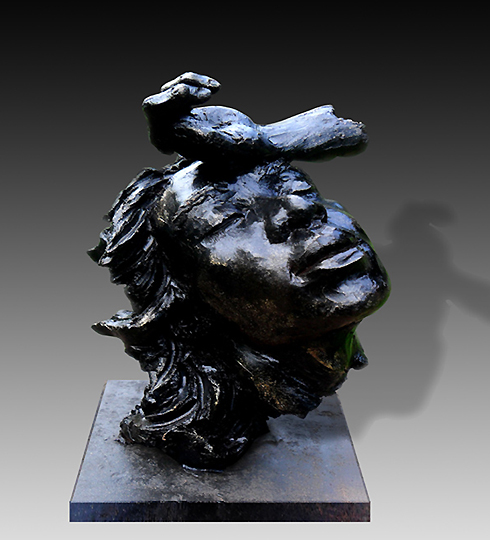 The self-portrait by Do The Thinh (Special Prize).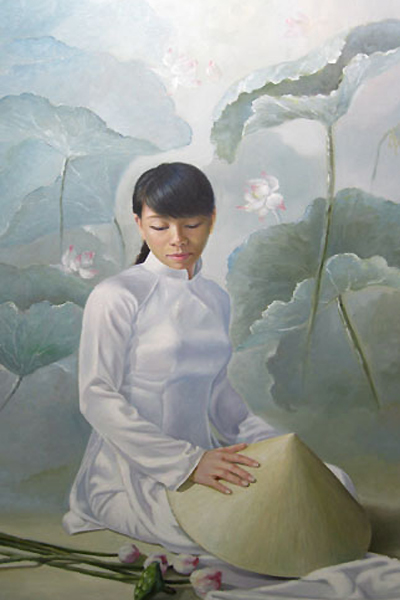 Bui Ngoc Trang.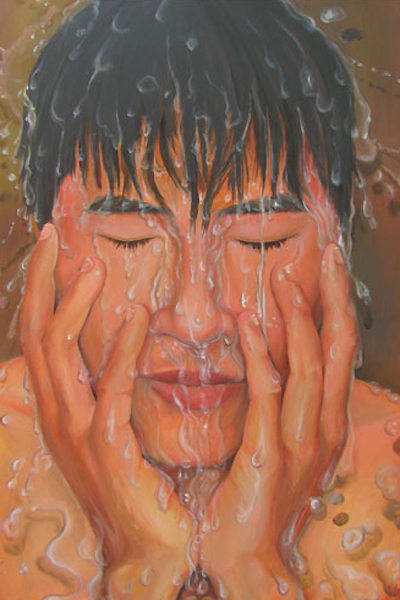 Duong Kinh.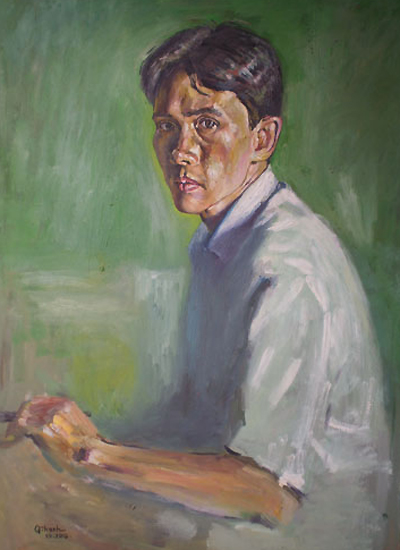 Nguyen Quang Thanh.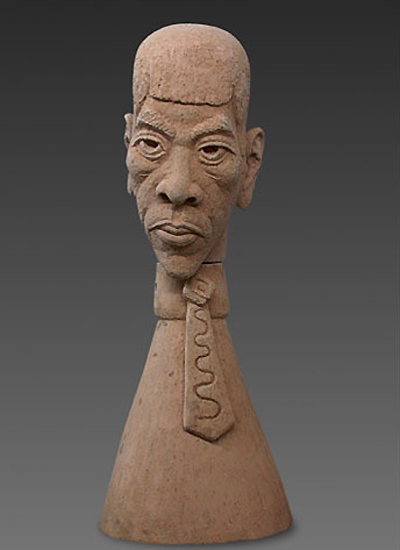 Nguyen Viet Thang.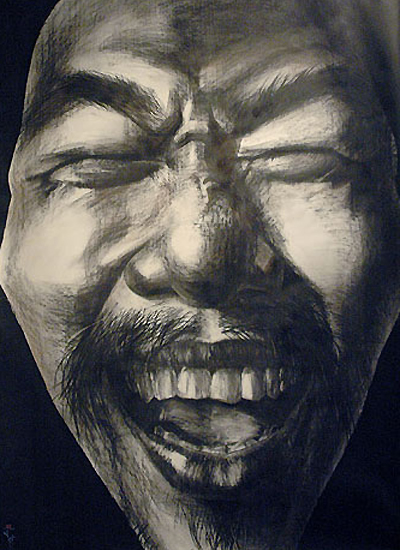 Tran Huu Nhat.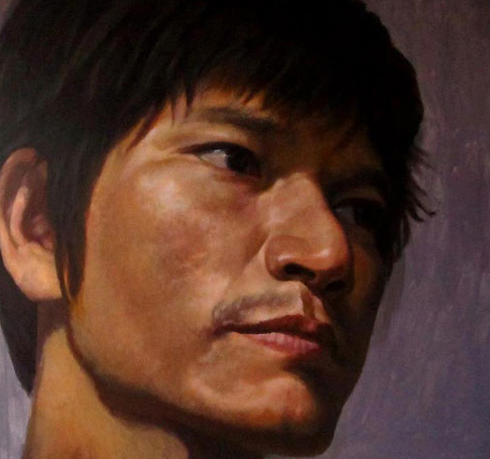 Vu Duy Tam.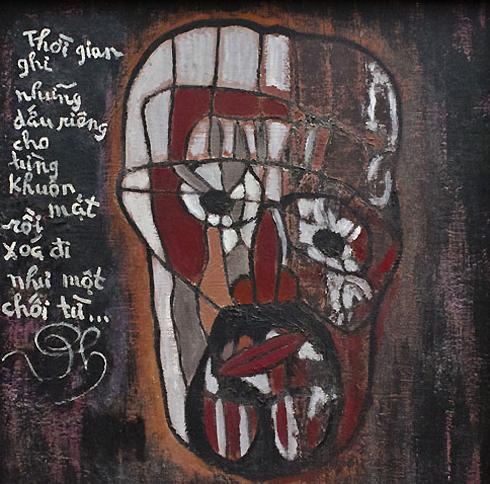 Phan Vu.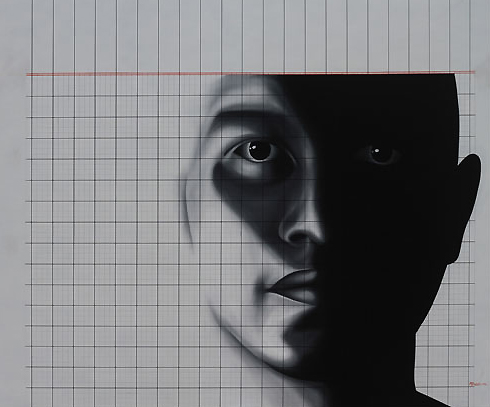 Nguyen The Dung.
Compiled by T. Van