VietNamNet Bridge – Artist Vu Trong Anh, founder of Arthouse Vietnam Gallery, will bring works of Bui Tien Tuan, Lieu Nguyen Huong Duong, Van Tho and Dang Phuong Viet to Art Expo Malaysia 2012 from September 27-30.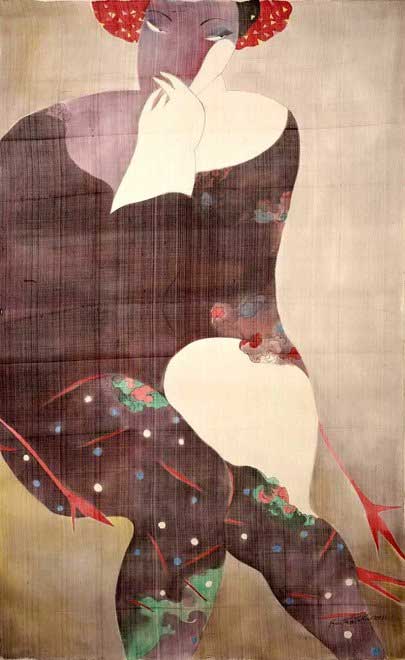 'Alone' by Bui Tien Tuan will come on display at Arts Expo Malaysia 2012 later this month.


The event features 60 participating art galleries and organizations from 20 countries and it is also a chance for Vietnamese contemporary arts to walk abreast with countries such as Singapore, Malaysia, Indonesia, the Philippines, Egypt, the U.K, Brazil, Cuba, South Korea, Japan, China and Switzerland.
"The gallery has been preparing for the event with the artists since March - to choose carefully the artists, works, materials as well as styles to introduce Vietnamese arts to international friends," said artist Anh. He added that this is also a chance for Vietnamese artists to find out firsthand about international arts trends, experience a large-scale art fair as well as promote and learn more about arts and culture.
Anh will bring four artworks of each artist, offering visitors four varied styles in themes, creativeness, materials as well as hidden metaphors and emotion in each works. Tuan, with the harmony between traditional material and contemporary arts style, will offer silk paintings depicting the frivolous world, where sensual and charming women flaunt their beauty, their fashion, and their naked form.
Meanwhile, Duong's bursting cherry-blossom tree of spring will fantasize the splendid little world inside it where many creatures run happy and wild through the blooming pink petals, frolicking in an endless childhood. Meanwhile, lotus flowers in Viet's works depict the life circle as well as the beauty of the national flowers depicted by oil on canvas, expressing the diversity as well as creativeness of Vietnam's contemporary arts in harmony of tradition and modern, urban and countryside, present and past.
Van Tho will offer the show his portrait paintings, showing off his talents in using colors which are pure and almost like the ones of the folk paintings; some colors mixing in his paintings aim only to give the profusion and the sensitization to his creative palette. The shapes and the lines are all free and moving and that makes me to think that, after sketching, his hand had to work with high speed to overcome his feelings.
For the last two years, Anh traveled to exhibitions, auctions and art fairs in Singapore, Hong Kong, Malaysia and the U.S. to learn more about the contemporary arts of the world and learn more about running a professional contemporary arts gallery. Through those visits, he recognized Vietnamese art can be displayed with other countries and the nation should be proud of their works.
He said this is also a chance to increase the values of Vietnamese works as well as bring more profits for local artists. "If this visit to Malaysia is a success, I will join other upcoming auctions and arts fair in Singapore, Hong Kong or the U.S. We have to walk out proud and tell the world we are Vietnamese and we would like to meet and exchange with the world," said Anh.
The Arthouse Vietnam Gallery is located 692 Hai Ba Trung Street in Hoi An City, website: www.arthousevietnam.com.
VietNamNet/SGT