Nguyen Thi Chi (or Chi Nguyen) has revealed her latest photoshoot in which she shows off the national costume she will wear for Miss Asia World 2018 being held in Beirut, Lebanon from June 9-29.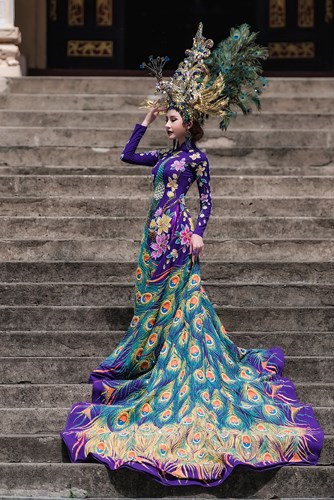 The national costume competition is one of important parts of the Miss Asia World pageant, so Chi Nguyen and her team have carefully prepared for the event.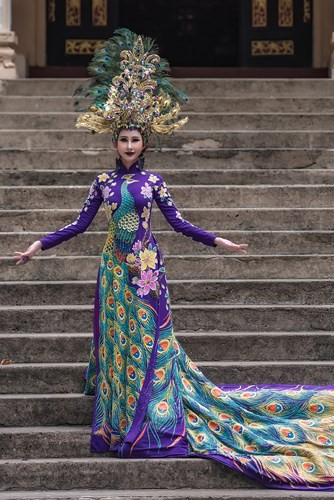 The national costume is designed by Tuan Hai and takes inspiration from Ao dai (Vietnamese traditional dress) and peacocks (Chim Khong Tuoc).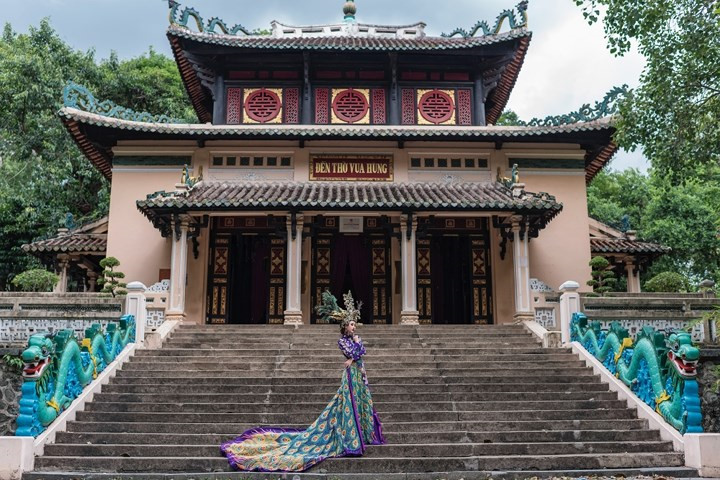 Peacocks are rare in Vietnam, living mainly in the south central region and Cat Tien National Park.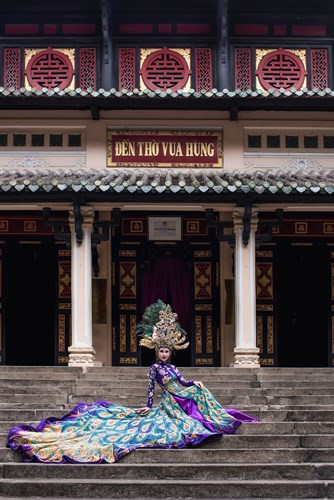 The costume weighs in at 20kg. Silk is the main material of the costume.
The image of the peacock symbolizes happiness, wealth and prosperity.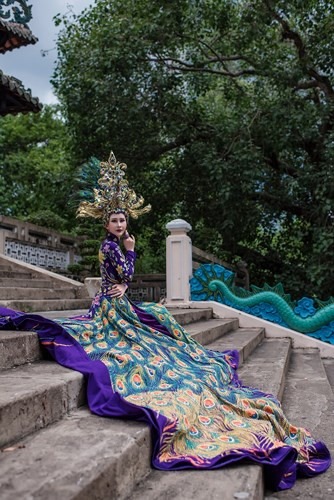 The highlight of the outfit is the headdress, a golden peacock decorated with 99 feathers, designed by Thuy Loan.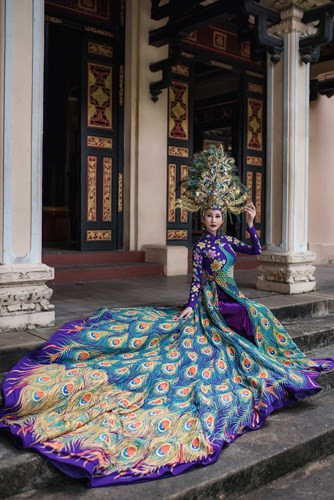 Thuy Loan used exactly 99 feathers as the number 9 symbolizes power and eternity.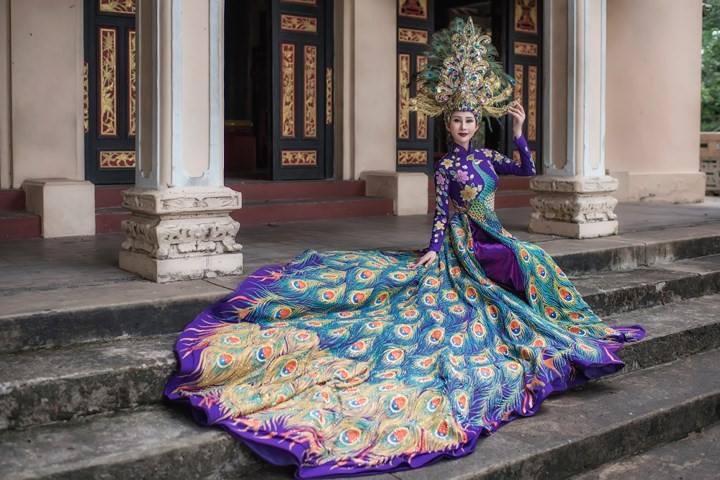 Chi Nguyen said the costume was created over one month and she was proud and happy to show off the exquisite outfit for international friends.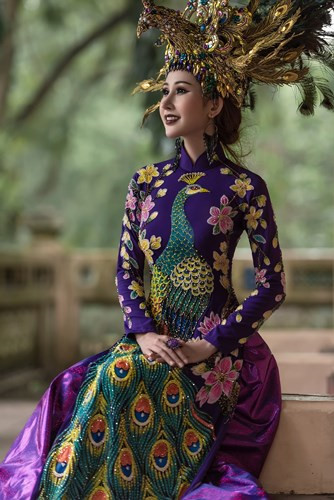 She hopes to present an image of strong, confident Vietnamese girls to the world.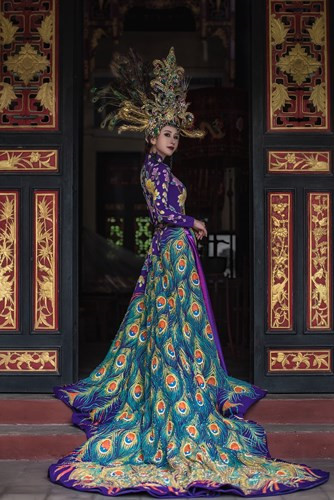 Chi Nguyen will wear the dress for the national costume competition and in the grand finale.
Miss Asia World 2018 takes place in Beirut, Lebanon from June 9-29, drawing the participation of 40 contestants.
Contestants compete in national costume, talent and Q&A events. The grand finale is slated for June 29 and will be live broadcast on MTV.
VOV