An archaeological excavation at the Thang Long imperial city in 2017 has uncovered many traces of former buildings and other artefacts dating from the period of Chinese domination up to the Nguyen Dynasty.
The findings were announced at a workshop held in Hanoi on April 17.
The excavation was carried out on a nearly 1,000-square-metre area to the east of the foundation of the Kinh Thien Palace, where the highest ceremonies of imperial dynasties took place. 
According to the Thang Long - Hanoi Heritage Preservation Centre, the archaeological remains show that the area once held major structures of the Ly, Tran, and Le Dynasties but their sizes and functions have yet to be determined and further research is needed.
The vestiges include stone bases of columns, walls, and courtyards, stone foundations, perimeter walls, and drainage passages.
The 2017 excavations also unearthed the largest ever number of bricks and tiles that were used to decorate palace roofs in the 15th and 16th century, the Centre said.
It is hypothesised that the Kinh Thien Palace was roofed with yellow and azure enamelled tiles and decorated with intricate dragon patterns, which researchers say are significant materials that could help with the reconstruction of the palace.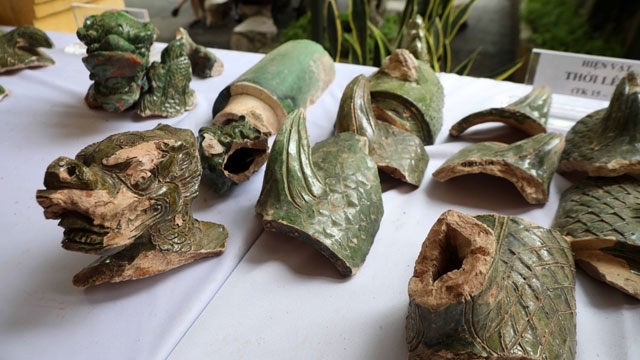 Dragon-patterned tiles unearthed at the excavation site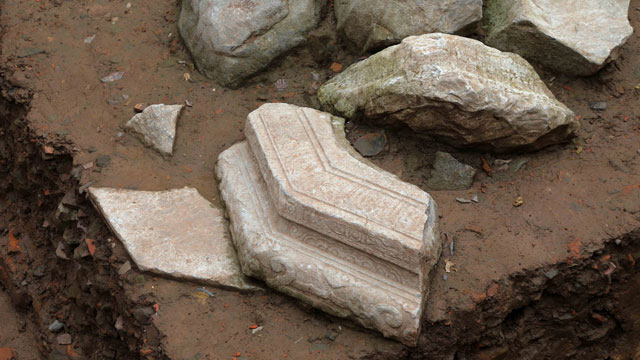 Remnants of a water well from the Le Dynasty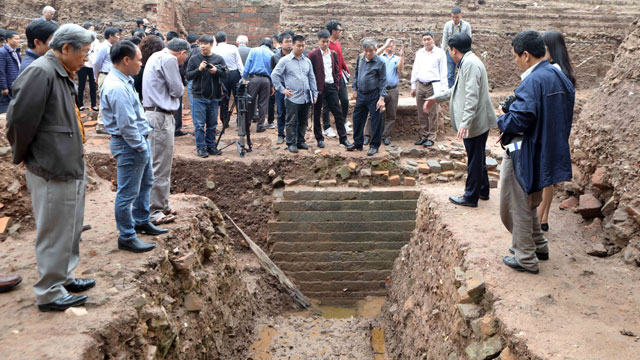 Researchers at the excavation site
Nhan Dan