The French Institute in HCM City will organize a one-night music concert on March 13 to mark International Francophone Day (March 20) in Vietnam, with French artists attending.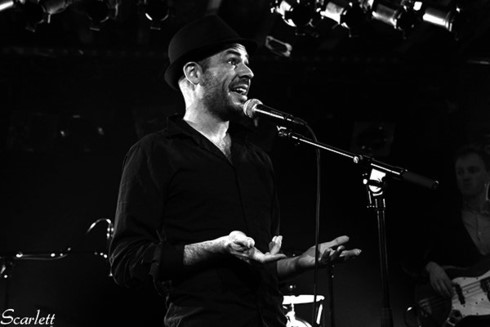 French singer Vincent Loiseau, dubbed as Kwal, will perform at Idecaf in District 1, HCMC at 8 p.m. on March 13 - PHOTO: COURTESY OF THE ORGANIZER
French singer Vincent Loiseau, dubbed as Kwal, has received an invitation from the French Institute in Vietnam to join the "Connection – Kwal" concert where he will share the stage with two other French artists – pianist Tony Baker and violinist Heloise Lefebvre – to promote his latest album called "Connection" to Vietnamese audiences.
Loiseau, who started writing music at the age of 15 and discovered his inspiration for music from his fact-finding trips across the world, told the Daily in an interview that he is filled with joy to carry out his first tour to the country within the framework of the Francophone Week.
The concert is scheduled to start at 8 p.m. on March 13 at the Institute of Cultural Exchanges with France (Idecaf) in District 1, HCM City.
Tickets to the show range from VND200,000 to VND300,000 per guest and are available at Idecaf, 28 Le Thanh Ton District 1. Students pay only VND100,000.
Saigon Times