VietNamNet Bridge – The Ministry of Culture, Sports and Tourism has decided to add Dong Ho folk woodcut painting to the list of cultural heritages of Vietnam, that seek UNESCO's recognition as world cultural heritage in 2012-2016.
While waiting for the government's approval, the Ministry has asked the northern province of Bac Ninh, the hometown of Dong Ho painting and related agencies, to research and set up a file for Dong Ho painting--to add to the list of the national intangible cultural heritage of Vietnam.
Dong Ho painting is a genre of Vietnamese woodcut paintings originating from Dong Ho village in Bac Ninh Province. Using the traditional diep paper and colors derived from nature, craftsmen print Dong Ho pictures of different themes from good luck wishes, historical figures to everyday activities and folk allegories.
In the past, Dong Ho painting was an essential element of the Tet holiday in Vietnam. This tradition has gradually declined under the influence of modern types of painting and fake Dong Ho products. However, the art of making Dong Ho pictures is always considered a symbol of traditional culture and aesthetic value of Vietnam.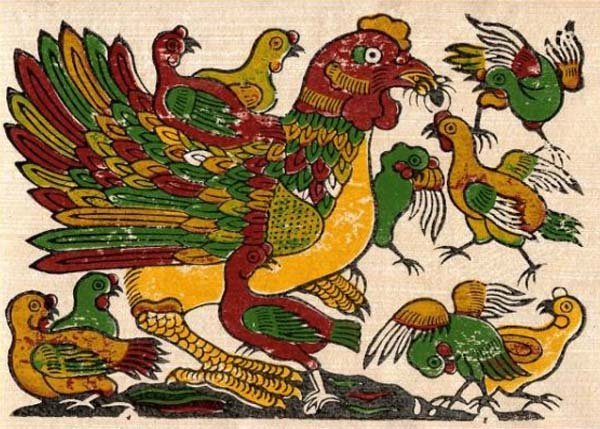 Dong Ho painting is considered a fine reflection of the traditional aesthetic value, social philosophies and humanitarian desires as spring approaches. The traditional themes of Dong Ho painting are good luck signs, historical figures, folk allegories, popular stories and social commentary.
Elements of everyday life are well integrated in Dong Ho painting so that it can be used to express the thoughts and wishes of people.
Because Dong Ho paintings are mainly bought and displayed on the occasion of Tet, contents of pictures are often humorous, optimist with many bright and powerful colors--like red, yellow or white.
Some Dong Ho paintings became famous for their interesting themes, like the picture Rat's wedding which features a wedding march of rats with the rat bride and groom and other rat guests shaking before a big watchful cat.
According to locals, the making of Dong Ho painting has dated back to the 11th century during the reign of the Ly Dynasty; while researchers propose that craftsmen began to print pictures in Dong Ho village during the rule of the Le Dynasty in the 17th century. In the dynastic time, Dong Ho village is one of the few places which had the tradition of making folk painting along with Hang Trong, Kim Hoang and Sinh village.
In mid-2001, Bac Ninh authorities asked the government's permission to set up file of Dong Ho painting to submit to the UNESCO for considering the art as a world intangible cultural heritage.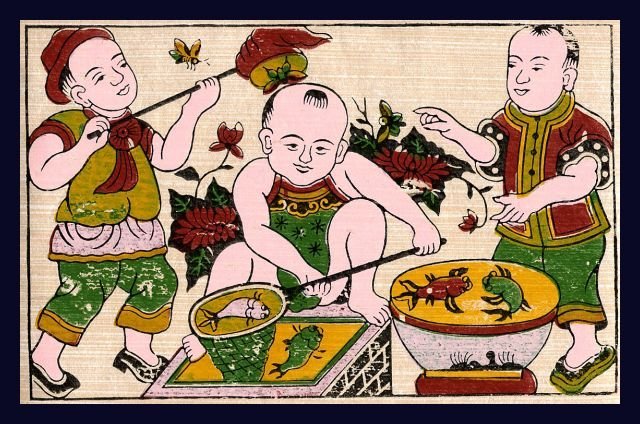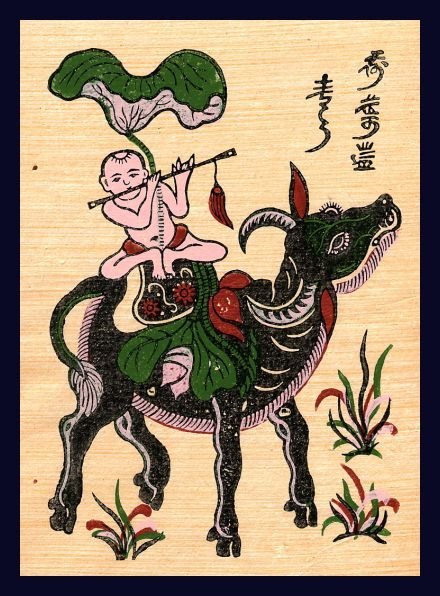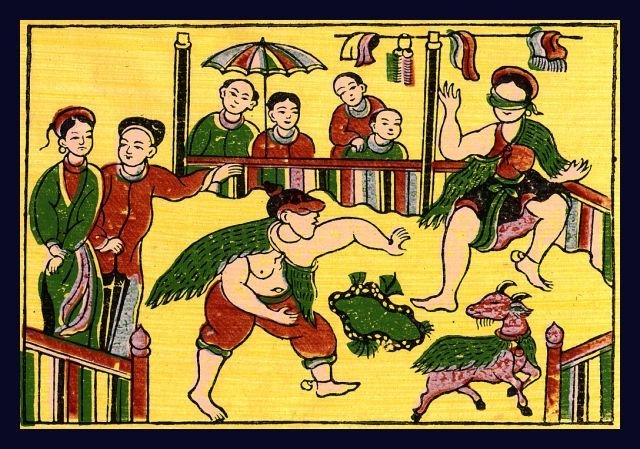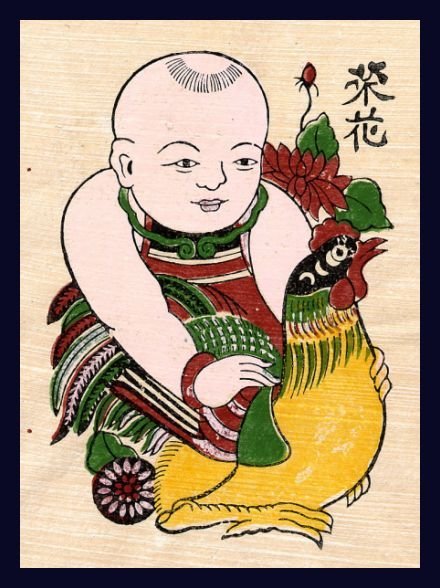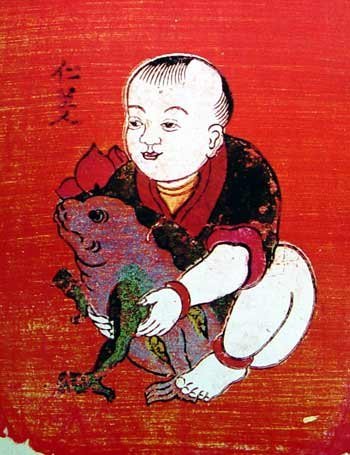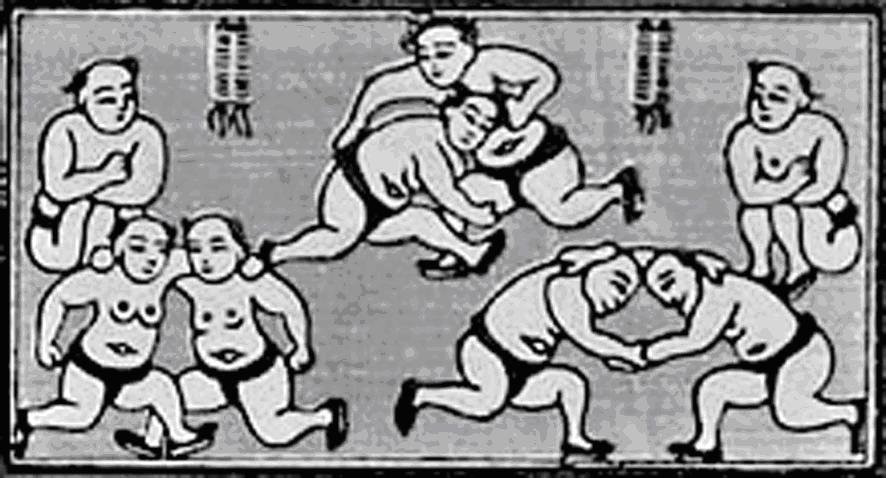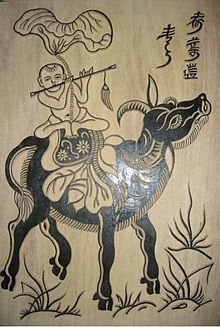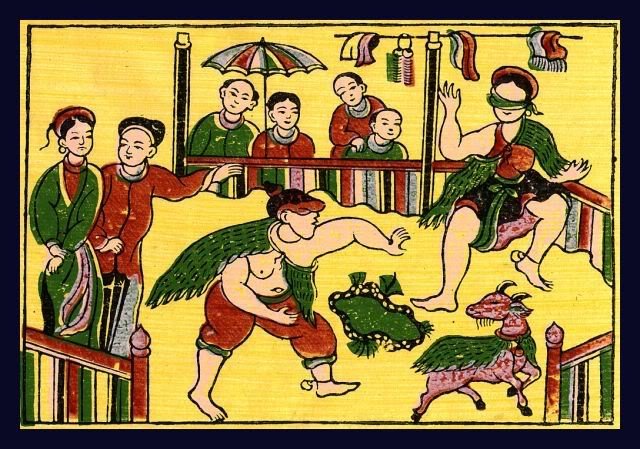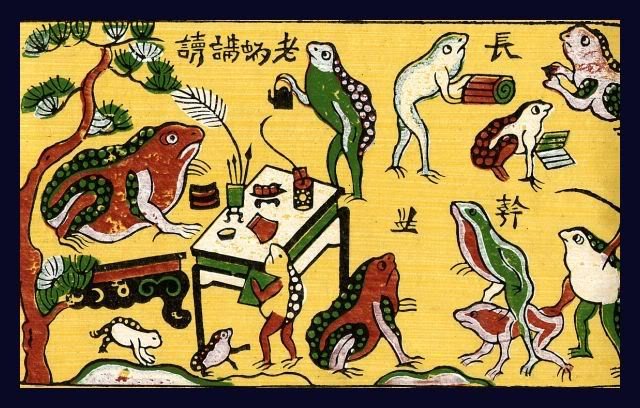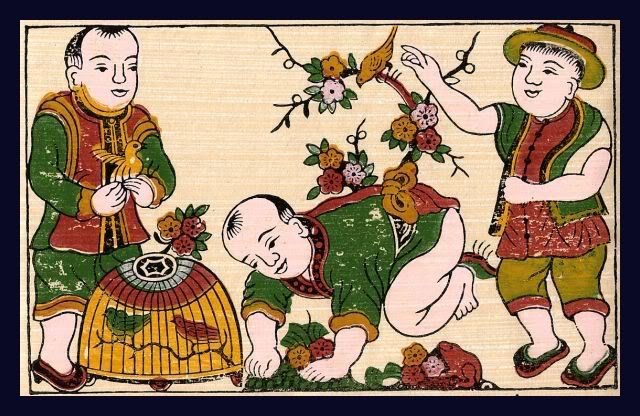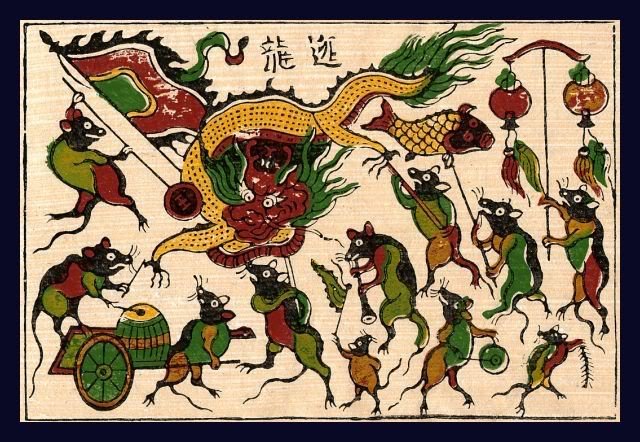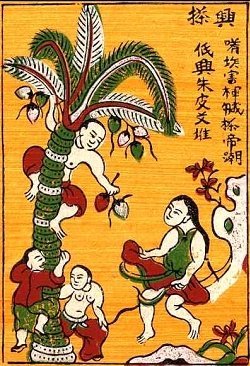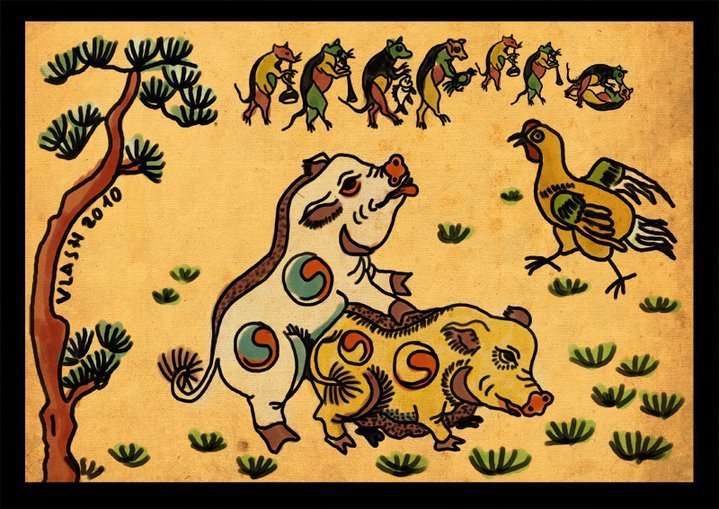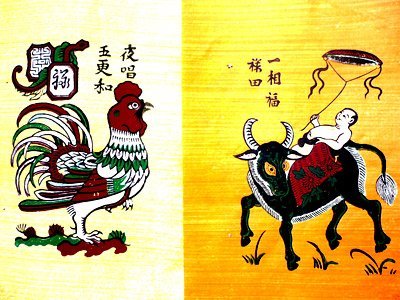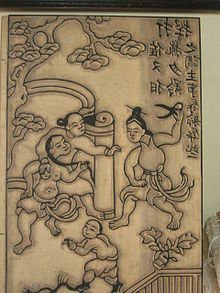 Thanh Ha