Many people have flocked to Lam Son Stadium in Vung Tau City to watch the first dog race of the Lunar New Year.
Lam Son Stadium is considered the largest dog racecourse in the South East Asia. Dog races are held weekly on Fridays and Saturdays and the first race this Lunar New Year was held on February 19.
Nguyen Thi Thuy from HCM City said, "My family has come to Vung Tau many times but we haven't yet come to watch the dog races. This year is the year of the dog so we decided to go to the stadium."
The price of admission is VND60,000 (USD2.64). The racing dogs are Greyhounds, a hunting dog breed from Ireland which were imported to Vietnam by Vietnamese-Australian Nguyen Ngoc My. Visitors can take pictures with a dog at the entrance and witness how the dogs rest and are prepared for the races.
About eight dogs will compete in each race that consists of 10 to 12 laps around the track. The trainers will walk the dogs to the audience sections so visitors can view the dogs more clearly and place bets, at a minimum of VND10,000 (44 US cents), on the dogs they like.
A fake rabbit will be placed on the 450-metre track and kept at a safe distance ahead of the dogs. After winning the race, the dog will "greet" the audience before being led inside to rest.
Photos of the dog race at Lam Son Stadium on February 19:
Trainers walk the dogs around the track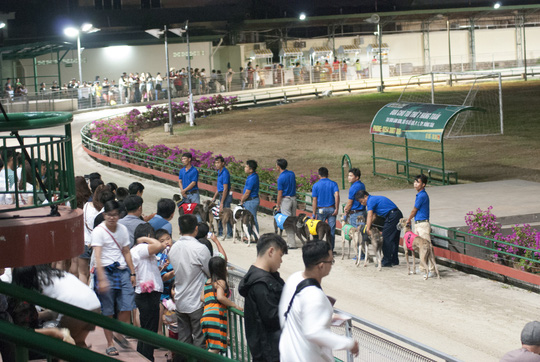 Visitors can take photos with a dog at the entrance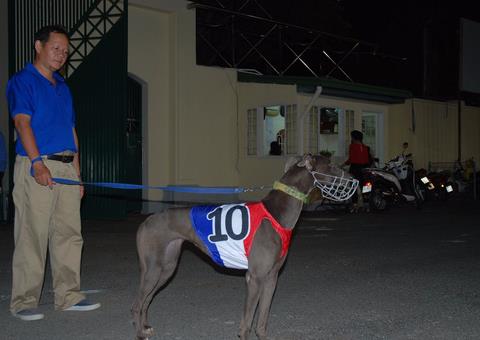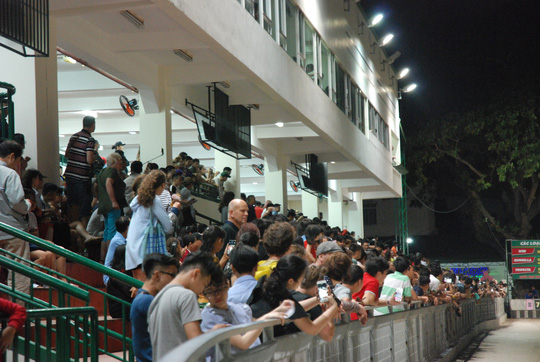 Dogs race at Lam Son Stadium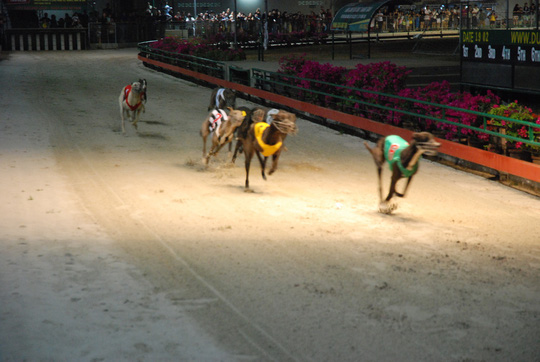 Dtinews/Nguoi Lao Dong