Aside from Nguyen Van Binh Book Street adjacent to two of HCMC's landmarks, the Post Office and the Notre Dame Cathedral, book enthusiasts and budget-conscious readers will have a new choice this month as a 3,000-square-meter bookstore has come into operation on the second floor of the Garden Mall in District 5, HCMC.
The new bookstore is dubbed as a book city where bookworms can find around 50,000 books ranging from children's works, novels, economic books, business and foreign books carefully arranged on the differently shaped shelves.
Inspired by nature and tropical forests, first-time comers may be captivated by the theme color of green replete with beautiful pots of ornamental trees, giving a breath of fresh air to visitors and book-lovers.
Surprisingly, it may take visitors around an hour to take a stroll around the bookstore comprising different areas such as book shelves, private reading spaces, book café, kid's corner and other stalls selling stationery and souvenirs.
The bookstore in District 5 of Phuong Nam Cultural Corporation is expected to promote the reading culture among young people and become a weekend cultural and entertainment site.
Hoang Thuy Vy, a 38-year-old teacher at Hoang Van Thu Secondary School in HCMC's District 10, told the Daily on Friday that reading is one of the best ways to deepen people's knowledge and get updated on the fast-changing world, but children are now highly exposed to social media, computers and smartphones, so they have little or no interest in reading books.
She hopes that there should be more public reading spaces in the city to spur the reading culture among local youths and minimize their exposure to the Internet and social media.
Lieu Chi Ngoc Mai, an eighth-grader of Hong Bang Secondary School in District 5, says the tranquil atmosphere and comfortable space are what make her satisfied with the new bookstore.
"The bookstore has attracted much attention and applause from my classmates and become a new rendezvous for hangout and study in groups thanks to its close proximity to my school," Mai added.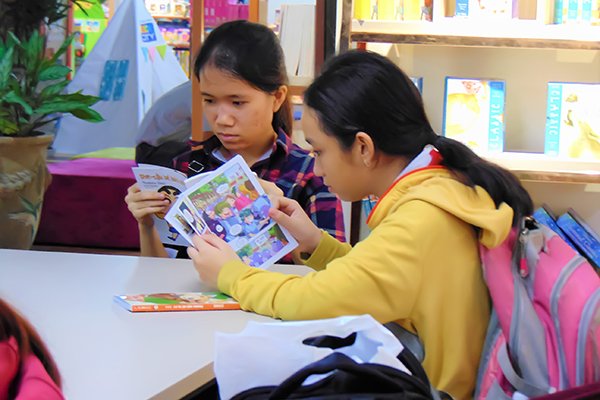 Nestled at 190 Hong Bang Street in District 5, the Garden Mall, formerly Thuan Kieu Plaza which had not been operational for more than ten years, has been opened to business since early November.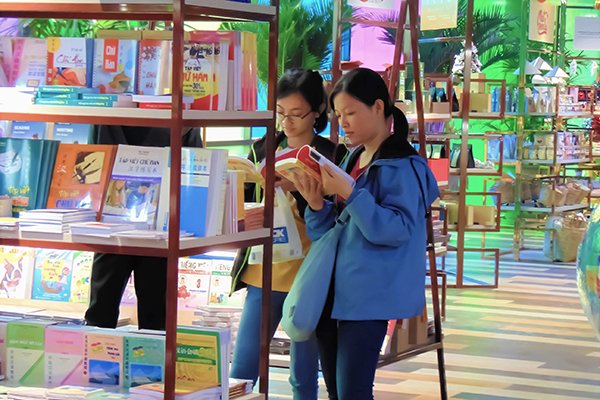 Two young girls are seen reading books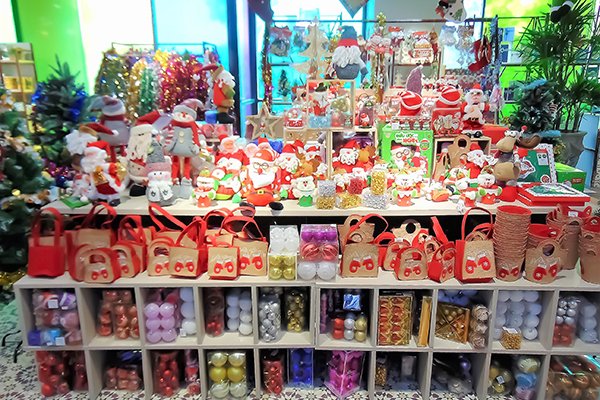 Christmas gifts are available on the shelves of the bookstore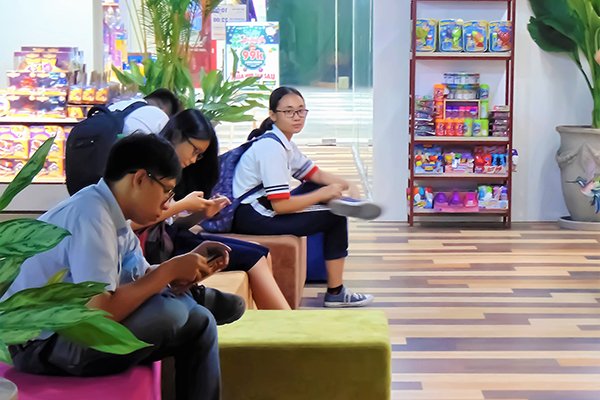 The new bookstore attracts many students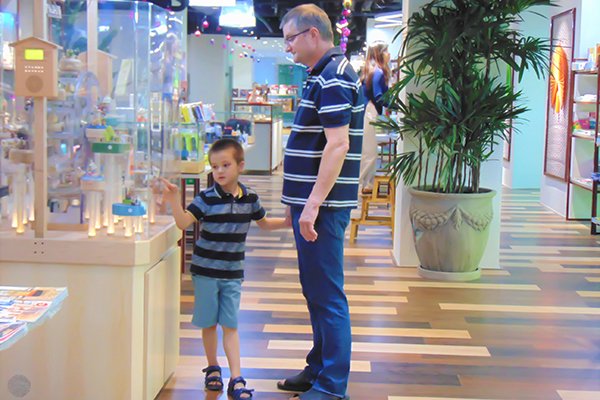 A foreign man and his son are seen at a 3,000-square-meter bookstore on the second fl oor of the Garden Mall in HCMC's District 5
SGT