VietNamNet Bridge – People's Artist Composer Hoang Kieu, who made a considerable contribution to Viet Nam's traditional opera art in the 20th century, died on August 10. He was 92.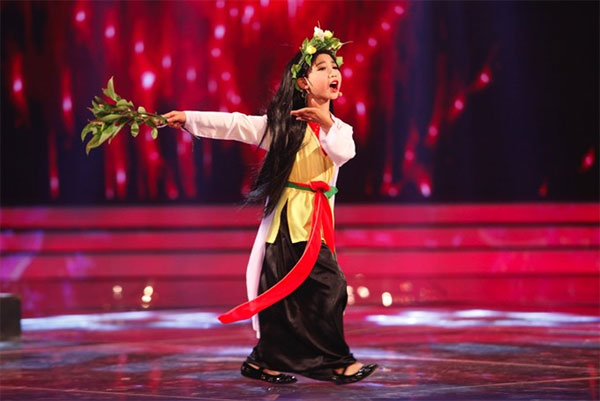 Eight-year-old Nguyen Duc Vinh performs an excerp from Xuy Van Gia Dai (Xuy Van Pretends to be Crazy) - a brainchild of composer Hoang Kieu - in the final round of Vietnam's got Talent 2014. Vinh then champions the event. Photo baomoi.com
His funeral will take place between 7 and 9am, August 12, at Cau Giay Funeral House, on Tran Vy Street, Cau Giay District.
Kieu, whose real name is Ta Khac Ke, was born on April 12, 1925, in the northern province of Hung Yen. He studied music in China between 1950 and 1953 and then returned to work at the Central People's Art Troupe. In 1956, he became head of the Department of Music and Dance Study under the Ministry of Culture and Information. In later years, he worked as director of the Viet Nam Cheo (Traditional Opera) Theatre, as well as headmaster of the Theatrical Arts College. He took on the posts of deputy headmaster of the Theatre and Cinema College and head of the Traditional Opera Faculty until he retired in 1989.
The development of traditional theatre, especially cheo (traditional opera) was one of his life-long interests. He composed music for 20 cheo plays, including Xuy Van (Ms Xuy Van) and Tu Thuc Gap Tien (Tu Thuc Meets A Fairy).
He was among the pioneers in composing and transforming songs for cheo plays. He also wrote scripts for cheo and cai luong (renovated opera), such as Thien Kim Tinh Han, Nu Tu Tai and Khat Vong Ngong Cuong.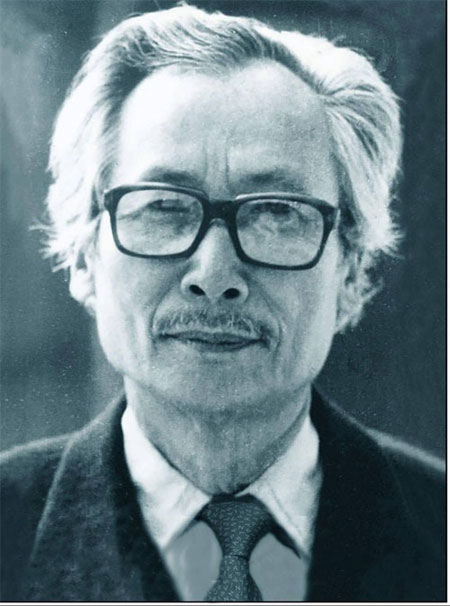 Composer Hoang Kieu. Photo plo.vn
He was also a leading figure in conducting research on theatrical theory and criticism.
His researches in traditional opera art have been considered instrumental, including Using Cheo Melodies (in 1974), Tones in Vietnamese Language and Traditional Music (2001), Ancient Cheo Melodies (2001) and The History of Cheo Theatre and Its Development (2009).
In training, the composer is also regarded to be among the first to lay the foundation for the Theatre and Cinema College, in general, and for the traditional opera sector, in particular.
He married cheo artist Tran Thi Ngoc in 1966 and had four children, the youngest is pop composer Giang Son. 
VNS