VietNamNet Bridge – Nguyen Thi Hau, vice general secretary of the Viet Nam History Association, spoke with Viet Nam Government Portal (chinhphu.vn) about how the urbanisation process has affected urban architecture heritage sites.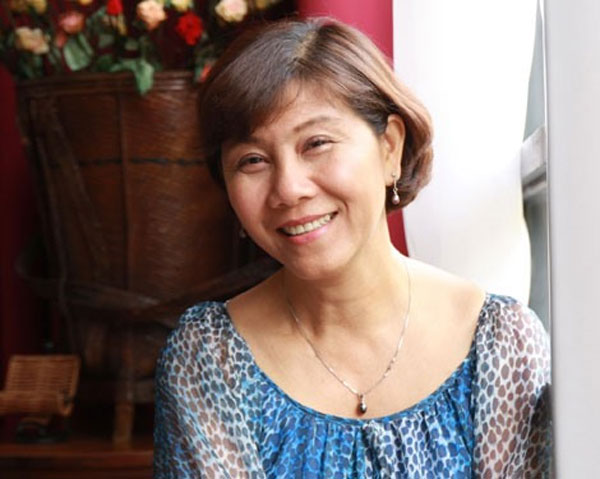 Nguyen Thi Hau, vice general secretary of the Viet Nam History Association. Photo cand.com.vn
The concept of urban heritage seems to be new in Viet Nam. Why do we distinguish urban heritage from heritage in general?
Actually, we are still getting acquainted with the concepts of tangible and intangible heritage. The concept of urban heritage mentions cultural architecture in urban areas. In the past, we paid less attention to urban heritage. But in the last 10 years, the changes of the city during urbanisation have caused us to notice urban heritage issues.
What are the difficulties and challenges faced by preservationists?
According to my research on urban heritage in big cities in Viet Nam, particularly in HCM City, the urbanisation process is one of the threats to heritage sites. It doesn't mean that modernisation is in contradiction to preservation, but the contradiction is caused by our policies and views. If we attach importance to urban heritage, we must have policies to preserve these heritage sites during urbanisation. But if we think they aren't important, we will not care and be aware of their value in order to create measures to protect them. I think this will cause damage to the heritage sites.
Are there any damaged or destroyed heritage buildings or sites, particularly in HCM City, which we cannot preserve?
People often care more about buildings in downtown HCM City, such as the Saigon Tax Trade Centre and Dong Khoi or Nguyen Hue streets.
In the view of an urban archaeologist, I am sorry that many industrial buildings built 100 or more years ago have disappeared. They marked the appearance of Western industry in our country -- for example, the Binh Dong Wharf and Ba Son Shipyard. They were invaluable heritage sites that we cannot rebuild. We can build neoclassical or antique houses, but we will never be able to recover these lost industrial construction sites.
All of the old electricity plants have been replaced by modern buildings. With the old railway system, like the railway in Da Lat, it is an industrial product. But we can turn it into a cultural heritage site to serve tourism.
In some people's view, old and unused buildings should be destroyed, but learning how to keep their value is the most important thing.
How can we preserve urban heritage, especially buildings located on prime real estate plots in HCM City?
To me, the best measure is synchronisation. It means that we should preserve not only each heritage building but also the area covering it, because the full plot has its own value. Today we choose to do preservation of each heritage building. For example, we allowed the building of the Caravelle Hotel next to one of the city's heritage sites, the Opera House. Although it is a luxury hotel, it disturbs the beauty of the theatre. If in future this area is surrounded by buildings, the Opera House would look smaller and isolated. I'm afraid that it will disappear some day.
From an economic perspective, the preservation of urban heritage buildings is difficult to do, which affects the spiritual and emotional life of urban residents.
The preservation architects are facing a fight between heritage preservation and economic issues. How can they resolve it?
It can be considered as a fight between heritage protectors and investors. To win the fight, we need justice and support from the authorities. I think that if the authorities don't love the city as the people do, we will have difficulties in protecting the heritage buildings and sites.
Have you ever conducted a survey about which cities in our country best protect urban heritage?
I have done many surveys in the south. In southern cities, there are many areas which haven't been modernised and their architecture remains nearly unchanged. Viet Nam has an interesting concept called "heritage town", such as Hue and Hoi An. The two cities' tangible heritage sites are well-preserved. But what we want is to keep the soul of these heritage sites through local residents' behaviour and thinking.
In the beginning, you said that a speed-up in urbanisation has turned many rural areas into urban areas.  More and more heritage sites need to be preserved. Do we need an agency specialising in preserving urban heritage buildings and sites? In your opinion, which agency should be in charge of this issue?
Each city or town has its own Management Board for Heritage and Landscape. There is also a Heritage Site Preservation Centre under the HCM City Department of Culture and Sports. The centre is doing well in preserving historical sites, such as pagodas and Cho Lon (known as the city's Chinatown). But for urban heritage buildings under 100 years old, the centre has just paid attention to them in recent years.  
I think it is not necessary to establish a new agency to manage urban heritage sites, because the best measure to preserve them is the authorities' care and policies. The authorities and management boards should work together to classify urban heritage buildings and sites and then draw up a plan to preserve each kind of heritage buildings and sites.
VNS