The private film company Thien Ngan (Galaxy), in co-operation with its partners, has introduced its latest film in hopes of drawing young audiences away from South Korean and American  productions that have dominated cinemas this summer.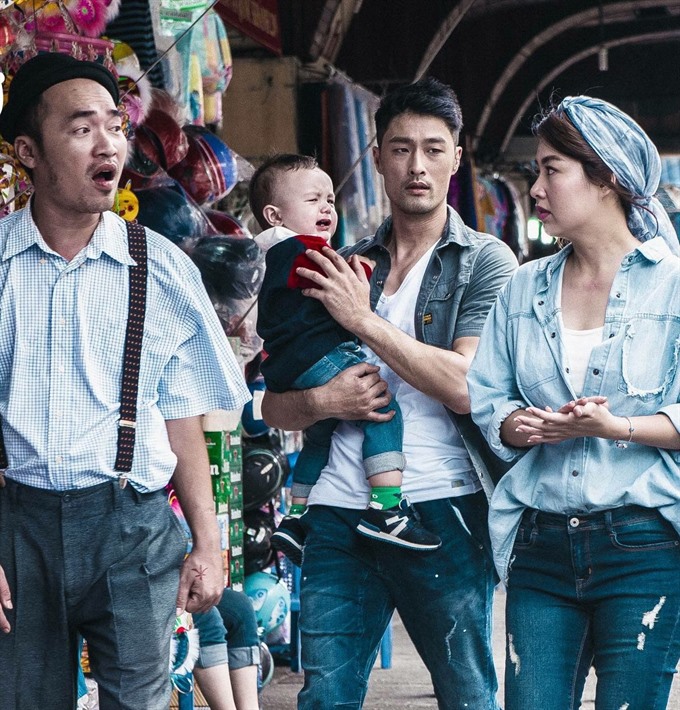 A scene in Babysitters at Work. 
The new production Vu Em Tap Su (Babysitters at Work) is a comedy about two thieves who protect a boy from a criminal gang. 
"We are not bringing serious educational messages with the film. We hope it can entertain audiences, both children and their parents," said the film's director Bui Van Hai.
The film's leading roles played by comedian Tien Luat and Vietnamese-American stuntman and actor Johnny Tri Nguyen, who has lived in HCM City for more than 10 years. 
In the film, Johnny and Luat gain new experiences and try to have a good understanding of the lifestyle of their three-year-old partner, Damian Romme Ly, oldest son of actress Ly Thanh Thao, by observing the child actor.
Vu Em Tap Su's trailer released last week attracted more than 15,000 viewers.
"We promise that our fans will laugh and scream during the film," said comedian Luat, who plays a thief in the film.
Vu Em Tap Su will be in cinemas on Friday. 
VNS