Authorities of the northern province of Thai Binh explained that a VND288 billion (USD12.7 million) project will be a highlight of the locality and also used for tourism and commercial purposes; and denied it was wastefulness.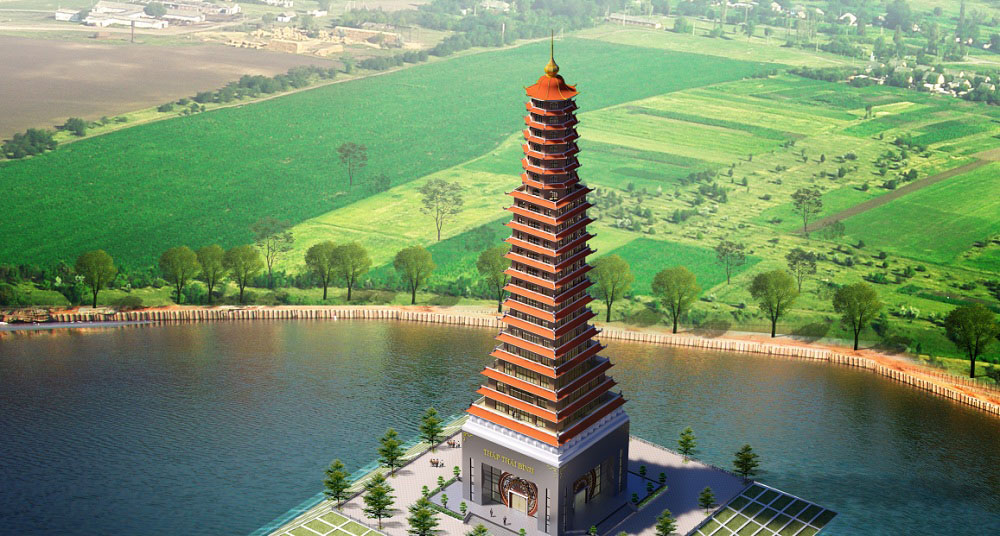 Thai Binh Province is calling on investors to fund the construction of the 25-floor symbolic tower, however, it has drawn the public controversy. 
The 25-floor tower will be built in the middle of a lake within an ecological Park in Thai Binh City
Many people said that the province should not spend such a large amount of money on the tower while the average income of local residents is still low compared to other provinces. The investment instead should be used to build schools, hospitals, roads or support disadvantaged people.
Amid the concerns, Do Nang Hoat from the Construction Project Management Board under the provincial People's Committee, said that the tower will be built in the middle of a lake within an ecological park in Thai Binh City. The total area of the structure will be 16,870 square metres.
The project will not use the state budget, but the capital sources mobilised from the private sector, Hoan said.
According to Hoat, the tower will be Thai Binh's scenery landmark and serve as a tourist attraction. The first seven floors will serve as commercial areas; the next five floors will house rooms for exhibitions; the next seven floors have cultural spaces; the 21st and 22nd floors feature a bell and an observation deck, respectively; and finally, the last three floors are reserved for tourism activities.
Thai Binh's most outstanding features will be integrated into the tower design. For instance, the foot of tower will be decorated with the images of the ears of rice symbolising the province's strong agricultural development.
The provincial People's Committee Office Manager Lai Van Hoan said that to date, VND35 billion (USD1.6 million) has been raised from many Thai Binh businesses and natives living far from home.
Hoan added that three design models of the project have been displayed to the public.
"The project is still in the phase of being appraised. We will hire a foreign firm for consultancy and design. After that, we will hold a tender to select contractors," he said.
The tower is scheduled to be started in the third quarter of this year.
Regarding concerns that why the province does not use the capital for public works such as schools or hospitals, Chairman of the provincial People's Committee Nguyen Hong Dien claimed that Thai Binh had enough of these already.
dtinews