For generations, weaving has been important heritage of Thai people of Quy Chau District in northern Nghe An Province. 
Developed as the ancient people's traditional art to make clothing, modern weaving has taken a new form as a collective production method to fight poverty and preserve cultural identity.
Local authorities have played an active role in preserving the heritage in recent years by starting a project to help Thai women with funding and knowledge to improve quality and build brands.
They have also been encouraged to set up co-operative units and exchange ideas to cut cost and make better products.
For many, the efforts have begun to pay off with the weaving art bringing in extra income for their families.
Nowadays, traditional Thai textile production in the district caters to locals' demand and also offers tourists with quality, authentic and original products.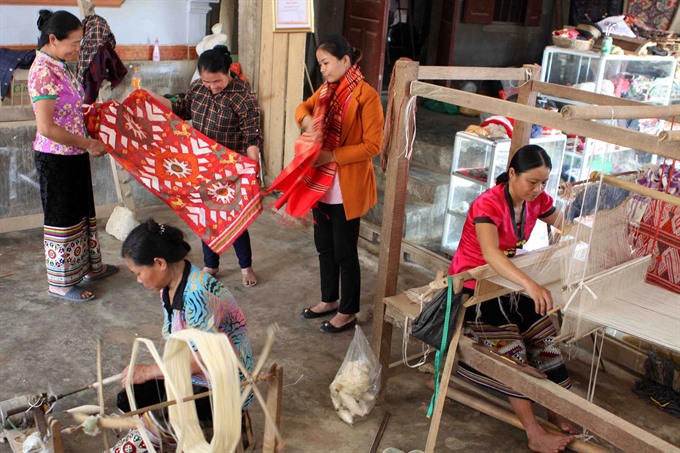 Local women work together to cut costs, exchange ideas and improve productivity.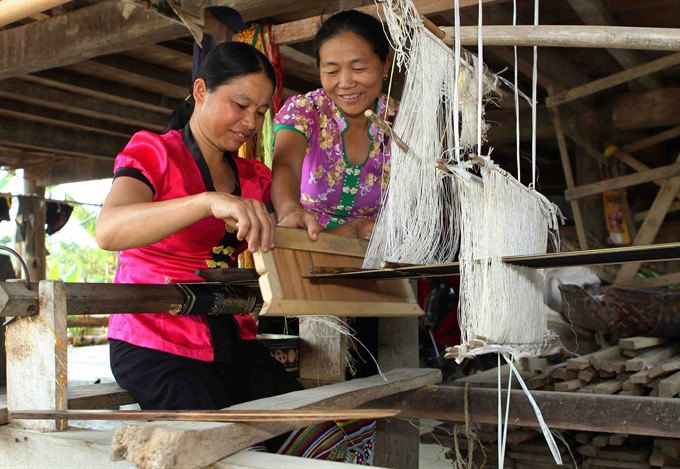 Older women are encouraged to pass down their knowledge of Thai weaving art to younger generation.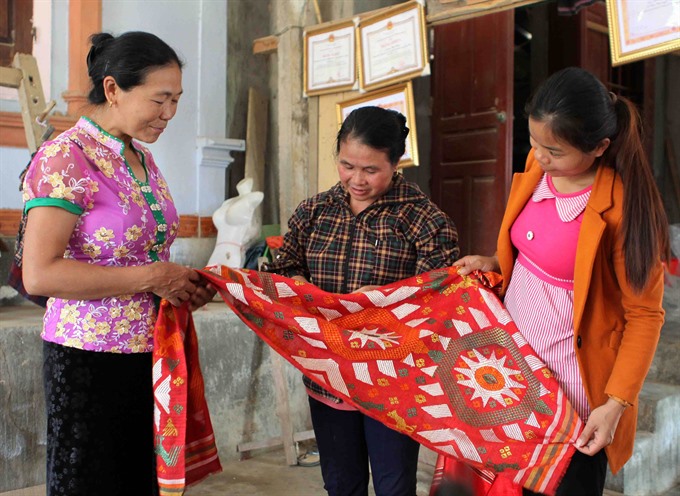 Quality and original products are key elements in these women's efforts to promote local weaving and build their own brand.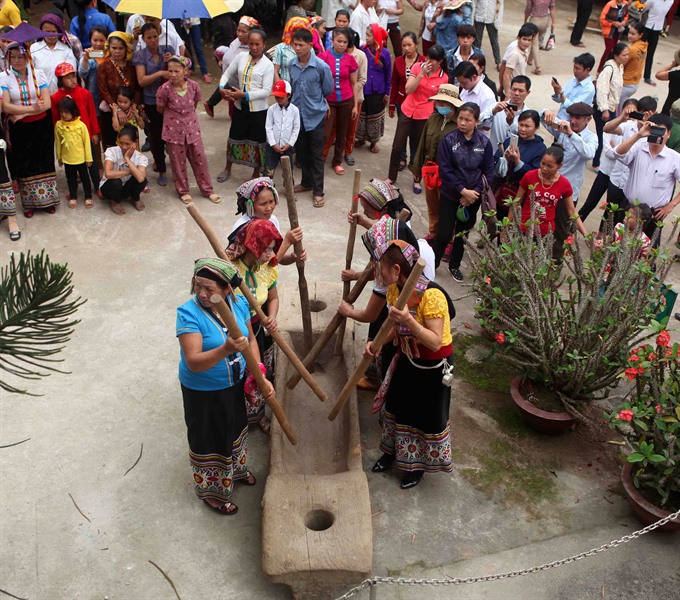 Thai women from Quy Chau District donning their traditional colourful dresses during a local festival.
VNS