Vietnamese pop stars' live music shows at theatres and nightclubs are expected to rock the market during the rainy season.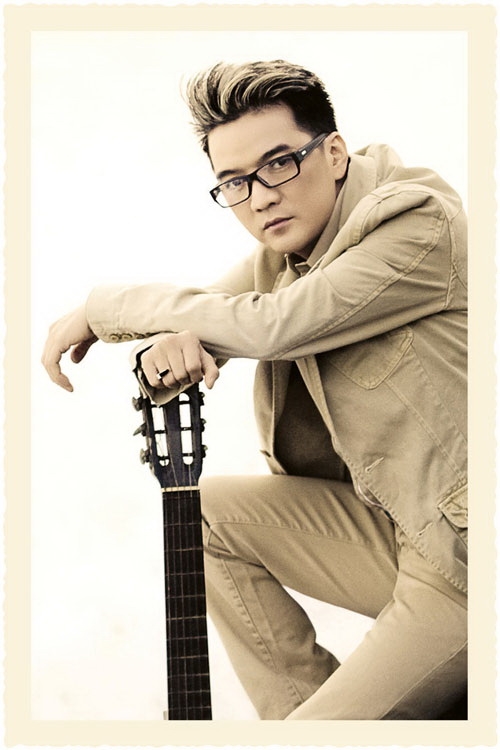 Singer Dam Vinh Hung
Dam Vinh Hung will celebrate his 20-year career at the Diamond Show in HCM City and Hanoi early next month.   
"I will spend more than VNĐ9 billion (US$450,000) on light and sound effects and other elements to dazzle my fans," said Hung in a recent interview with media.
"More than 70 dancers from Ba Le, Hoang Thong, OH and ABCKids group will support me on stage," he said. "The artists will wear 200 different costumes and accessories designed under the theme of my concert, Diamond."
Hưng invited pop star Ho Ngoc Ha and young singers such as Noo Phuoc Thinh and Bao Anh to perform with him.  
His close friends, Vietnamese-American singers Hong Ngoc and Duong Trieu Vu, will also be featured.
More than 3,000 fans of HCM City will visit the Hoa Binh Theatre to see their idols on stage on October 1.
Hưng began his career by singing pop and dance, but has recently turned to R&B, blues and folk.
He faced challenges along the way to becoming a big star. He won dozens of top music prizes presented by prestigious organisations, including the Mai Vang (Apricot) Award and HTV Award for the year's best singer by the city-based Labourer newspaper and HCM City Television.  
He has produced more than 50 albums and organised nine live shows in big cities. 
"My crew and I have worked hard several months to win over fans from every walk of life," said the 45-year-old. 
Hung will sing 20 love songs, in Vietnamese and English, that were popular in the 1980s and early 90s.
The Diamond Show will take place at the National Convention Centre Hanoi on October 2.
While Hung's show aims to impress audiences, Vietnamese-American singer Bang Kieu will return to Hanoi for a charity show this month.
Kiều's show, Love Night, will raise funds to support poor child patients in Hanoi.
"I will offer something new for my fans," said 43-year-old Kieu. "I will sing with Tuan Ngoc, Thanh Ha and Quang Le, who are very popular among Vietnamese living abroad."
Kieu, with a strong and impressive voice, will be on stage for two hours, singing and dancing songs written by famous musicians.
More than 2,500 people will join his show at the National Convention Centre Hanoi on September 17.
Vietnamese-American singer Y Lan chose the nightclub We for her live show in HCM City.
She and guest singer Vu Khanh will sing love songs by famous composers Van Cao, Trinh Cong Son and Nguyen Anh 9.  
Her concert will take place on September 17.
Lan will move to Hanoi for a live show to celebrate her 25-year career. The show called Sa Mac Tinh Yeu (Desert of Love) will open at 8pm at the Cultural Friendship Palace on September 25.
Lan became popular in Vietnam after she appeared in the music show series Paris by Night produced by Thuy Nga Production in France. She has performed in music programmes and shows in  HCM City and Hà Nội since 2012. 
VNS