VietNamNet Bridge – More than 62 delegations from Japan will take part in the annual Viet Nam-Japan Culture Exchange at the city's Han River Port this weekend (July 29 to 31).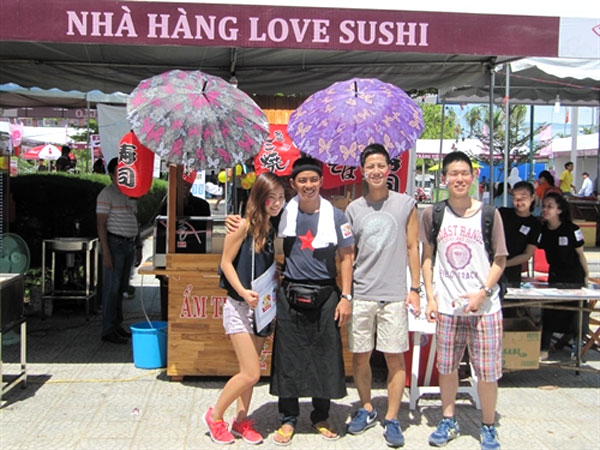 Annual event: The Viet Nam-Japanese Cultural Exchange Festival will be held in Da Nang on July 28-31. VNS Photo Cong Thanh
Deputy director of the central city's Foreign Affairs Department Mai Dang Hieu told Viet Nam News that this year's edition would be the largest ever after the organisation of two successful events in 2014 and 2015.
As per the schedule, traditional art troupe Suzume, dancing group Yosakoi from Sakai City, dancing teams Run to the World and Debeso, singer Shiho Rainbow and a kite art team from Mitsuke, besides rocker Fujii Youichirou, saxophone player Tajima Yoshikazu and rock band B D Badge will perform during the three-day cultural exchange.
Hieu said the event would also feature pro-wrestling, kimono fashion show, cosplay catwalk and calligraphy demonstration, besides food courts, Viet Nam-Japan martial arts performance and flabmosh.
According to the organisers, a real ninja from Nikko Edomura, a geisha and maiko from Kyoto and traditional wrestler Tanza Waken will perform for the first time at this year's festival.
Hairstylist Hung Samurai will demonstrate hairdressing with a Japanese sword, while calligrapher Sakamoto Koichi will also showcase skills on the main stage on Sunday.
Top Vietnamese DJ Le Trinh and artists will perform on the cosplay catwalk on Sunday.
An Information Technology and Career Search Conference will be held at Dong A College in collaboration with Japanese businesses in Da Nang.
VNS