The Myanmar Buddhist Sangha presented Lord Buddha's sarira to Hoang Phuc Pagoda in Le Thuy district, central Quang Binh province, at a ceremony on January 15.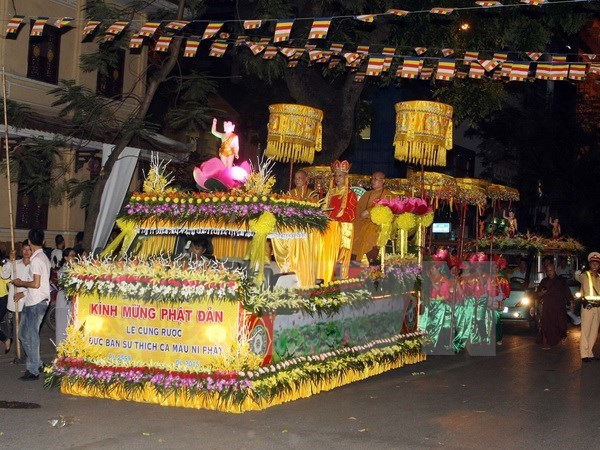 A float carries Lord Buddha's sarira during a ceremony in Hanoi in 2015 (Photo: VNA)

The ceremony was also attended by representatives of the Vietnam Buddhist Sangha and thousands of local Buddhist followers.
The sarira, the relics left over after the physical bodies of the Buddha and eminent monks were cremated, was earlier worshiped at Shwedagon – the biggest pagoda in Myanmar – in Yangon city.
Hoang Phuc Pagoda, also known as Kinh Thien or Quan Pagoda, dates back over seven centuries ago and is one of the oldest Buddhist temples in Vietnam's central region.
It collapsed in a storm in 1985 and was restored in 2014.
VNA