The Vietnamese romantic comedy Em La Ba Noi Cua Anh (Sweet twenty), inspired by the South Korean film Miss Granny, when earned VND26 billion (over US$1 million) at the box office after just one week in theaters.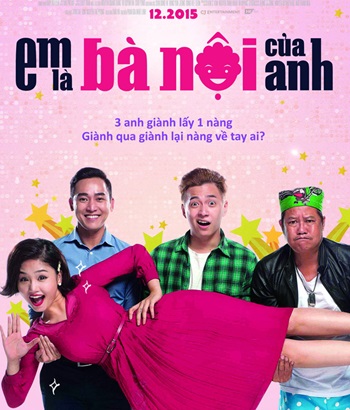 According to CJ Entertainment publisher, with the impressive revenue and over 350,000 viewers since the official launch on December 11, Em La Ba Noi Cua Anh takes its place in the list of Vietnamese films earning $1 million in just over a week.
The list includes the prominent names such as De Mai Tinh ($1.9 million) and Chang Trai Nam Ay ($1.8 million)
The film was directed by Phan Gia Nhat Linh based on the original movie Miss Granny of South Korea, which performed so well across Asia that China, Japan, Thailand and Indonesia bought the script to remake.
The movie is about a 70-year-old woman who magically finds herself in the body of her 20-year-old self. With a beautiful face, a strange character, and an emotive singing voice, the young girl Thanh Nga played by Miu Le, undergoes a funny but moving journey throughout the movie.
VNS