"Whisper to lotus", a solo exhibition to mark 55 years of creating silk paintings and the 75th birthday of seasoned artist Nguyen Thi Tam debuts on Wednesday at the City Exhibition House in HCM City's District 1.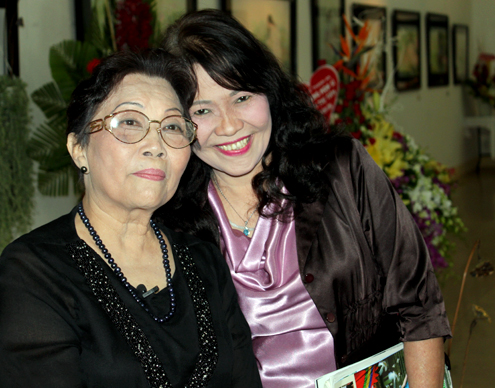 Artist Nguyen Thi Tam (left).
The exhibition displays 50 silk paintings, oil on canvas and sketches created by the artist across the country in the past few years.
Lotus is Tam's favorite subject. To Tam, apart from its attractive odor, people sometimes find a peaceful moment for their soul whenever admiring the beauty of the lotus. Looking at Tam's artworks, viewers can recognize her own style from gentle strokes to the use of elegant colors, not too strong but can leave a deep impression on viewers.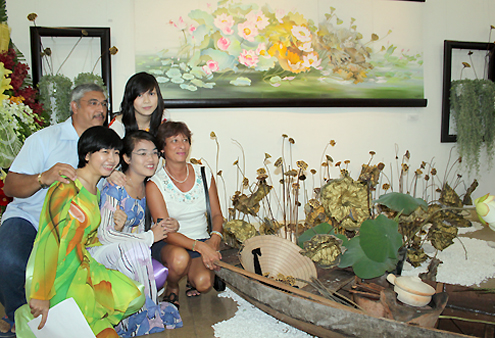 Foreign visitors at the exhibition.
Tam is vice chairwoman of the International Women Artist's Association (INWAA – Vietnam). She was an instructor of HCMC University of Fine Arts and former head of the Women Artist's Club under the HCMC Fine Arts Association.
Apart from 20 solo exhibitions in Hue, Hanoi, Hoi An, HCMC, her silk paintings have been displayed in France, the U.S., Germany, Belgium, Switzerland, Thailand, Laos, Singapore and China.
Documentaries about her works which preserve the quintessence of silk paintings have been broadcasted on numerous TV channels of VTV1, VTV3, VTV4, HTV7, HTV9 and SCTV.
The exhibition is on display until October 14 at the City Exhibition House at 92 Le Thanh Ton Street, District 1.
Lotus paintings by Nguyen Thi Tam: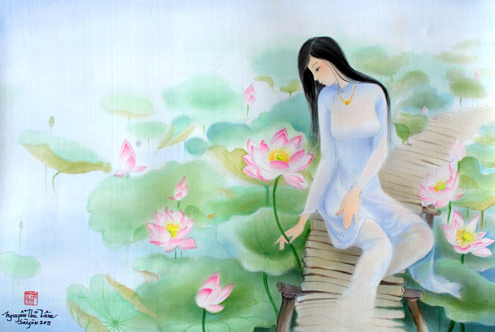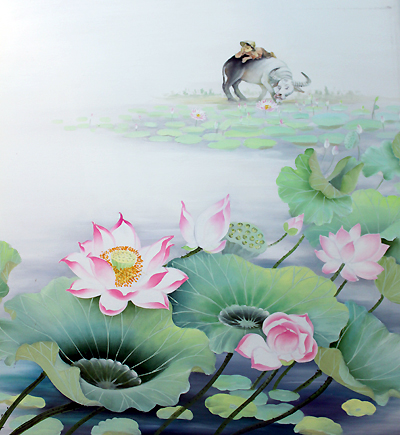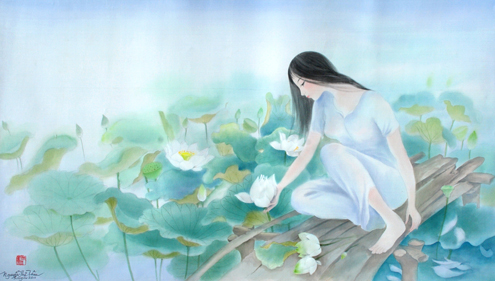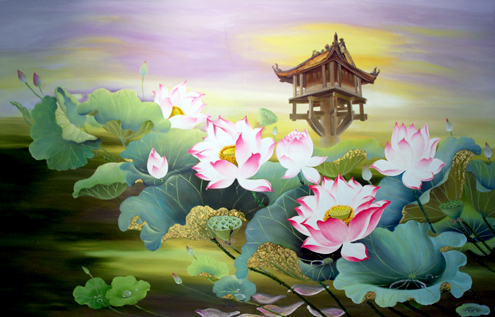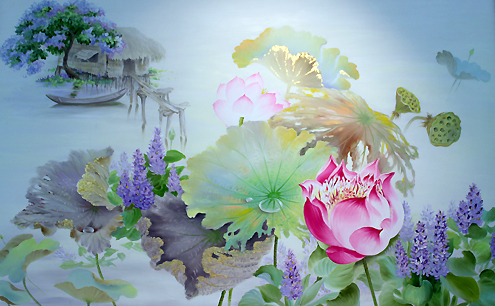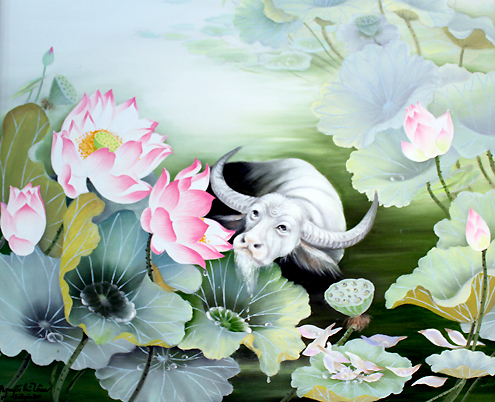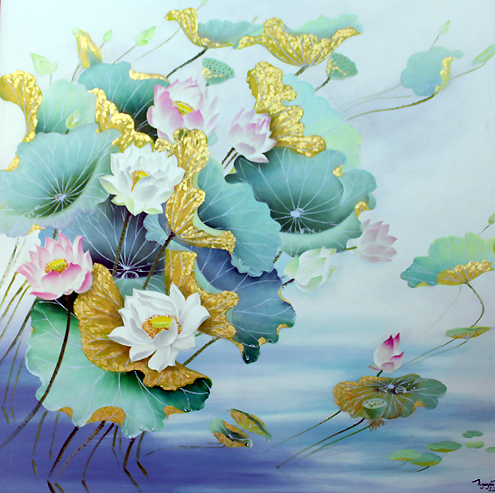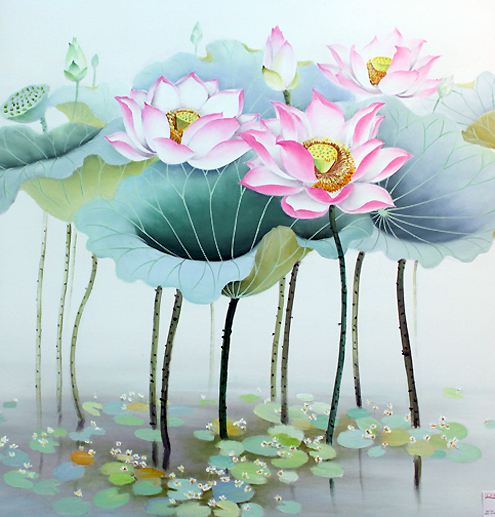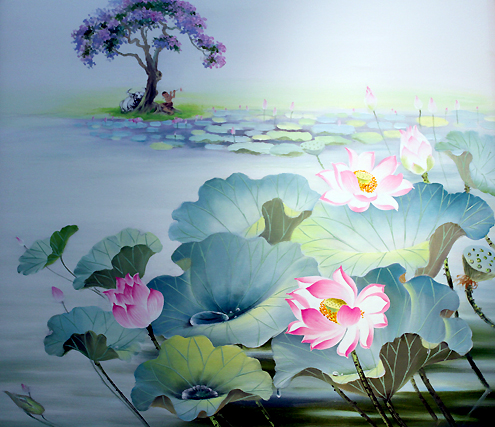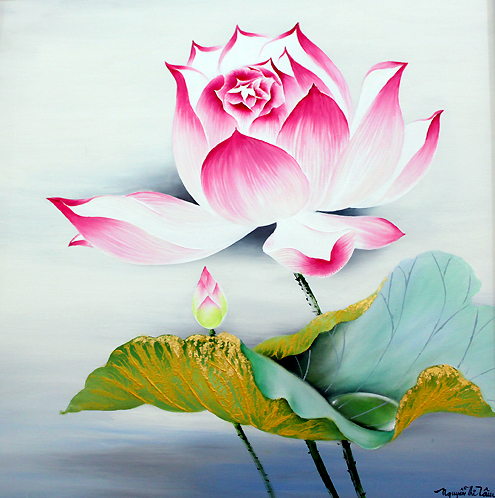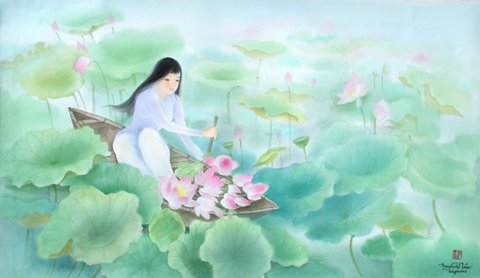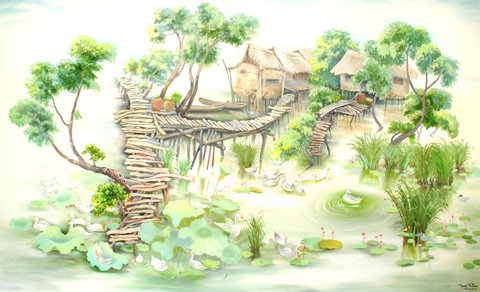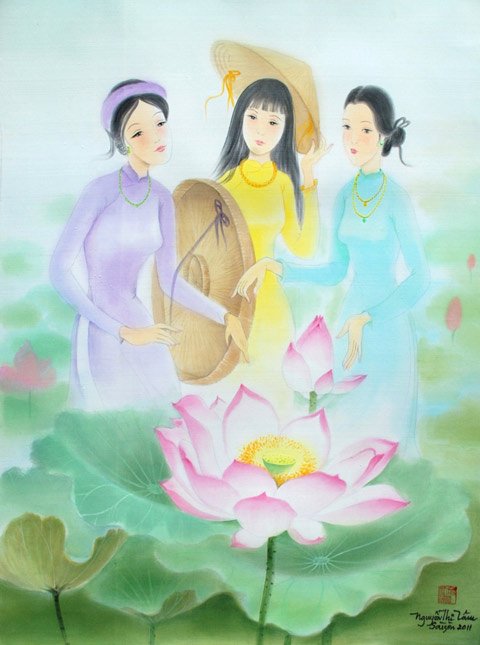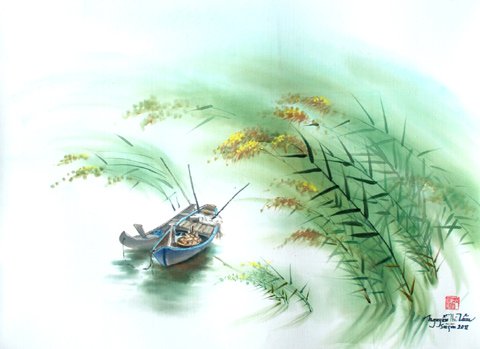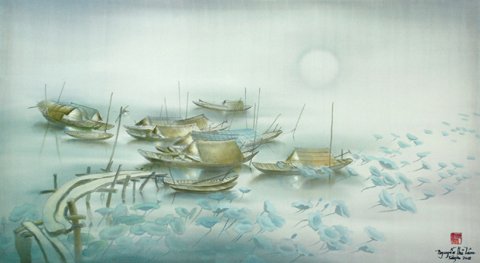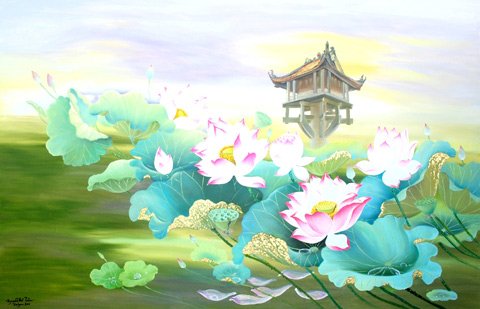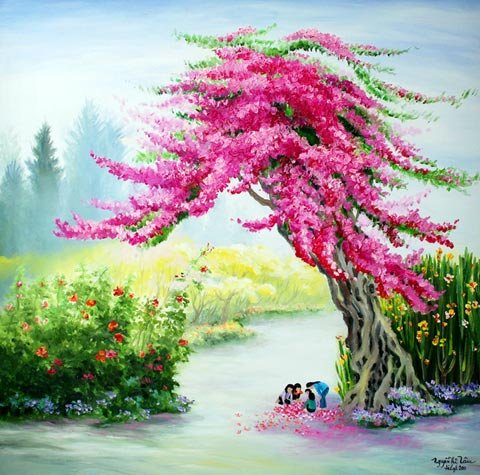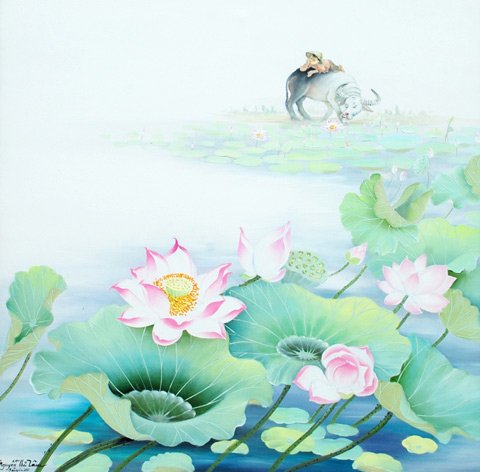 SGT/VNN