VietNamNet Bridge – During Japanese Literature Week in Ha Noi (December 26 to January 8), Japanese books will be promoted at seminars, film screenings and exhibitions.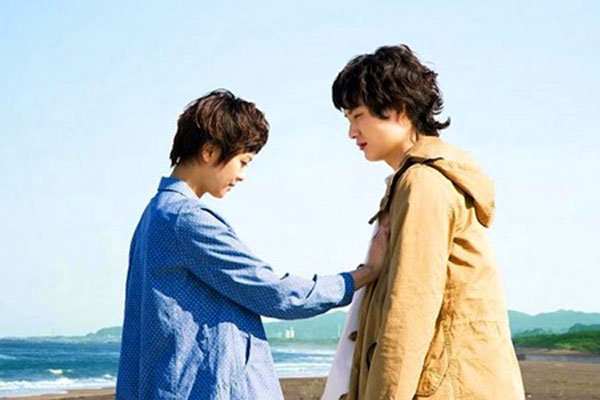 Touching: A scene from Life Back Then (Antoki no Inochi). The film will be screened at the Japanese Literature Week 2014. — Photo lovedorama.ru
The grand opening will be held at 10am at the Japan Foundation Centre for Cultural Exchange in Viet Nam, kicking the event off with the awards ceremony of a fan fiction contest.
The nationwide contest, which opened on November 4, asked Vietnamese readers to create fan fiction based on works by prestigious Japanese authors such as Haruki Murakami, Banana Yoshimoto, Ogawa Yoko and Higashino Keigo.
A book of 20 shortlisted works by contestants will be given free of charge to attendees.
A seminar on Japanese detective literature will take place on December 27 at the Japan Foundation Centre with the participation of critic Pham Xuan Nguyen and reader Do Hoang Nam, administrator of a group of Japanese detective literature lovers.
The speakers will talk about the panorama of Japanese detective literature and exchange opinions with the audience about eminent authors of this genre.
The seminar will focus on the work of Higashino Keigo, an award-winning author who has had two books translated into Vietnamese, The Devotion of Suspect X and Byakuyako (Into the White Night).
He has published nearly 100 novels and books of short stories, many of which have been translated into foreign languages and adapted into movies in Japan, South Korea and France.
Two screenings of Life Back Then (Antoki no Inochi) will be offered for Vietnamese audiences on December 28. Directed by Takahisa Zeze in 2011, the film was adapted from the novel by Masashi Sada published in 2009. It stars actor Masaki Okada and actress Nana Eikura.
The film is about Kyohei Nagashima, who shuts away the world as he was the target of bullying during his high school days. As a young adult, Kyohei works for a company, where he meets Yuki, who also experienced a traumatising event as a teen and has also shut herself away from the world. The two young people with fragile psyches gradually open up to each other, and in the process, to the world.
Free tickets for the screenings will be distributed at the opening ceremony of the event.
About 40 books by 10 authors in Japanese and Vietnamese published by Nha Nam Publishing and Communications Company will be displayed at the Japan Foundation Centre at 27 Quang Trung Street, Hoan Kiem District.
VNS/VNN