VietNamNet Bridge - If you are wondering what to buy during your trip to Hanoi, spend an afternoon wandering the Old Quarter and you will find the answer.
Jewelry on Hang Bac (Silver) Street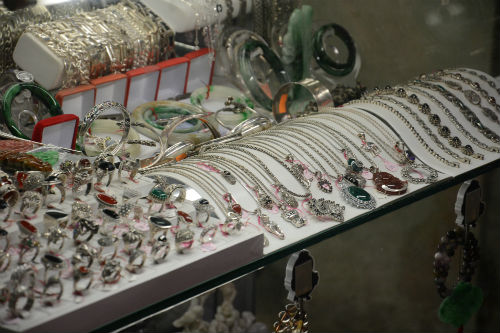 Hang Bac is a characteristic old street of Hanoi. The name of the street is associated with the name of the product sold here. The main items offered at the shops are silver jewelry including rings, earrings, bangles and bracelets made by talented goldsmiths from famous traditional craft villages such as Dinh Cong (Hanoi), Dong Xam (Thai Binh), and Chau Khe (Hai Duong).
Silver items sold in Hang Bac Street are praised for their shape and decoration. You can buy silver bracelets or ankle chains at reasonable prices, with good quality. If you want to engrave scripts or polish your jewelry, your need will be met at the stores here.
Salted and sugared dry fruits on Hang Duong Street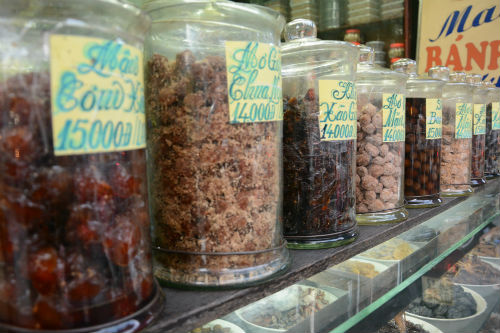 "O Mai" (Salted and sugared dry fruits) is a specialty of Hanoi and Hang Duong Street is the place where you can buy this product.
The road is only a few hundred meters long but there are dozens of O Mai shops along the road. Dropping by any store, you will see countless types of o mai and jams. You can try them before deciding what types to buy. Besides the traditional types such as apricot, plum, peach, lemon and others, and you can also buy many kinds of jams and o mai such as kiwi, sweet potatoes and others.
Scarves on Dinh Liet Street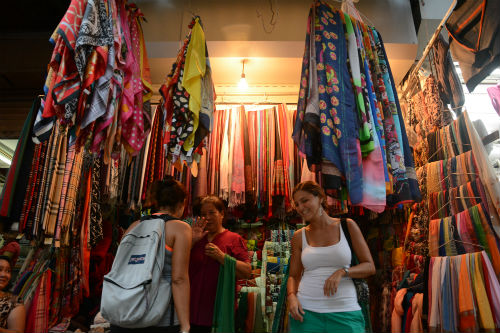 You can find all kinds of scarves, made from various materials at soft prices on this short street.
Wooden seals on To Tich Street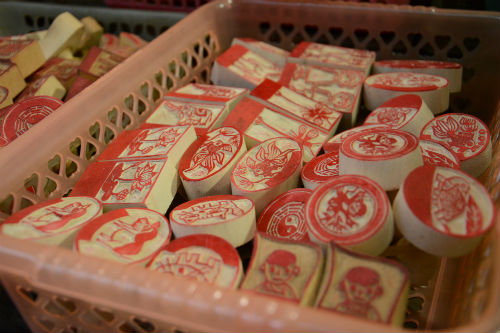 Although the number of artisans making wooden seals and the shops selling these products have declined greatly, tourists can still purchase beautiful seals here.
You can ask the seal makers to carve any pattern or script that you want. However, the most interesting feature is watching the process when the seal maker turns a small piece of wood into a pretty small seal.
Pha Le