VietNamNet Bridge – Leading Vietnamese and foreign performers will gather at the Monsoon Music Festival, the first-ever "Made in Viet Nam" international music festival.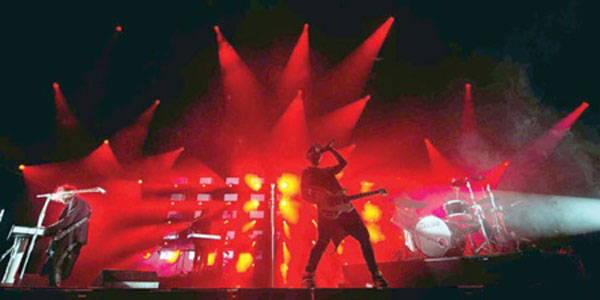 Raging monsoon: The Danish electro-rock band Carpark North will kick off the Monsoon Music Festival, the first-ever "Made in Viet Nam" international music festival. — Photo courtesy of the festival organizer
"My job has brought me to several famous music festivals in the world. Whenever I joined a music festival, I always hoped to produce a similar event in Viet Nam," said noted composer Quoc Trung, the event's general director. "After years of preparation, my team and I are very happy to announce that the long-awaited event is finally happening."
The name "Monsoon" refers to the big changes going on in the Vietnamese music scene, he explained.
"The festival's goal is to bring new music and a festive atmosphere to Ha Noi, in addition to building the professional music industry in Viet Nam," he said.
Scheduled to take place at the Thang Long Royal Citadel from October 2-4, the three-day event kicks off with a contemporary music performance by famous international artists. They include French-Vietnamese jazz composer and musician Nguyen Le, Danish keyboardist Martin Hedin and Moroccan percussionist Rhani Krija, who has performed with Sting and Prince.
The opening night will also feature electro rock band Carpark North and duo Lulu Rouge, both well-known in Denmark.
"The performance will help to strengthen the friendship between Viet Nam and Denmark. It will also present a message about environment protection and climate change prevention, in which Denmark is providing major assistance," Trung said.
Diva Thanh Lam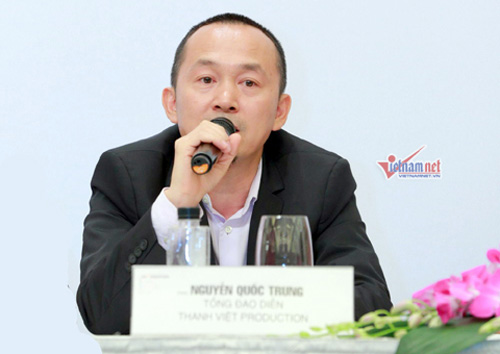 Composer Quoc Trung
Vietnamese diva Ha Tran, who is currently living in the US, will return to Ha Noi for the festival, where she will perform songs recorded as part of her latest music project Ban Nguyen (Origin). The project is a collaboration with songwriters Do Minh Nghia, known as Dominik, and Hoang Quan, whose music she described as "a natural mixture of Viet Nam's Mong ethnic tunes and American blues."
Diva Thanh Lam, rock bands KOP and Ngu Cung (Pentatonic), girlband Nam Dong Ke (The Stave), female rappers Kimmese and Suboi and electro DJ SlimV will also perform in addition to artists from the UK, France, Belgium, Japan, and South Korea.
About 10,000 people are expected to attend the event, where music will be played non-stop from 4-11pm. Tickets cost VND80,000 per person per night. Students can get the special rate of VND150,000 for three nights.
Source: VNS/VNN